Best Verizon Galaxy deals in 2021
Stressed over the cost of your cell phone upgrade?
Love the Verizon Wireless network but not the 24 months of device payments?
In this guide, you'll find out how you get the Verizon Galaxy device you want without spending $1000 or getting stuck in a long-term financing agreement.
We'll also talk about how to save money on your cell phone plan - without leaving the network you love. Stay tuned!
Table of Contents
Verizon Samsung Price Comparison Chart
---
Best Verizon Galaxy S9 Deal:
Reach Mobile
Today's Cheapest Price:
$449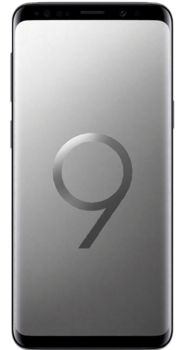 See Deal
Powered by:

Best Verizon Galaxy S10 Deal:
Reach Mobile
Today's Cheapest Price:
$699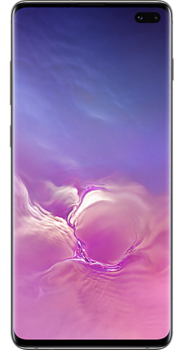 See Deal
Powered by:

---
Buy Refurbished to Get the Best Verizon Galaxy Deal
The used smartphone industry is seriously disrupting the wireless marketplace (Forbes). This is a good thing for consumers for several reasons.
Major savings: A refurbished smartphone will cost you about half the retail price or less, yet you'll end up with a sleek device in full working order just a model year or two old.
Big bang for the buck: Changes from generation to generation are typically minor. So instead of paying $1000 for a couple of new features or subtle enhancements, you can have a very similar phone for a fraction of the cost.
Multiple sellers to choose from: Reputable phone seller sites have firmly established themselves in the industry, making it easy to find the right device at the right price.
Own your phone - and your freedom: Monthly payments act just like a contract, tying you to your carrier until your remaining balance is paid off. Buy a refurbished Verizon phone outright and switch to a cheaper carrier any time you want.
From the best Verizon Galaxy S7 deals to the best Verizon Samsung Galaxy S9 deals, we show you the lowest prices from the most dependable sellers so you can make sure you're getting the best deal available.
Key Considerations When Buying a Refurbished Verizon Galaxy
There are a few things you should know as you compare Verizon Galaxy prices.
With secondhand phones making up 10% of the smartphone market today (Counterpoint Research), you'll see a variety of devices. Some are used (sold as-is) and some have been refurbished (inspected and repaired).
Here are some more factors to look at as you shop:
Warranties: Reputable sellers back up their products. Warranties run between 30 days (Gazelle and BuyBackWorld) and one year (Decluttr).
Return policy: Check the return policy before you buy. If you're unhappy you'll have a limited time to return your device - typically between two weeks and 30 days.
Device compatibility: Not every phone works on every wireless network, even unlocked cell phones. It's best to buy a Verizon phone for the Verizon network. You can check your carrier's website for model compatibility.
Certified pre-owned: These phones are similar to refurbished except they've typically not been restored, just inspected, tested, and cleaned out.
Timing: Prime time for the lowest prices happens right as a new generation of cell phone is released. For example, prices on the best Verizon Galaxy S7 deals dropped around the time the Galaxy S8 came out.
Installment plans: Some sites, like Gazelle, do offer monthly payments on smartphones. Interest rates vary depending upon your credit approval, so just make sure you read all the fine print.
How to Save Even More Money
Interested in saving more money? Good - helping you put more cash back in your pocket is our specialty!
Sell Your Old Phone for Cash
Once you upgrade to your new device it's time to turn that old phone into some green. Sell your phone online instead of trading it into your carrier. You'll get more money for it and you won't have to apply that money to your next purchase as you do with a trade in.
If you're concerned about selling your phone because you're afraid it will be complicated, don't worry. In most cases, the photos are provided by the buyer sites. All you have to is drop your device in the mail and wait to get paid!
Switch to a Low-Cost Carrier
If you've heard of wireless providers like Cricket Wireless or US Mobile then you've heard of MVNOs. Mobile Virtual Network Operators - known as MVNOs - are smaller cell phone carriers that rent space on the big four networks and resell it to you at a lower cost.
You can opt for one of the best Verizon MVNOs or you can switch to AT&T, T-Mobile, or Sprint.
Benefits of switching to an MVNO:
Cheaper rates
Custom plans
The same reliable network you already love
No contracts or commitments
High customer support ratings
Bring your own phone and keep your number
Don't worry about plan choices with MVNOs. you'll find they give you even more flexibility than Verizon offers. Shop unlimited plans, mobile hotspot plans, and cheap cell phone plans.
Recap
Don't miss out on all of the potential savings on your cell phone and plan:
Undecided on devices? Compare prices on more flagship phones like the Galaxy Note8 and the Google Pixel 2!
COMPARE NOW: Verizon Cell Phone Deals