Best home phone service in Hawaii
If you're looking for landline phone service in Hawaii, our ZIP code checker will help you compare the best home phone deals available in your area.
Whether, you want a home phone service only or are considering bundling landline with Internet or TV, we have you covered.
Cable Landline Providers in Hawaii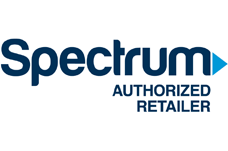 Landline
$39.98
Internet & Landline
$39.98
Triple Play
$69.97
Call Spectrum now:
(888) 511-4264
Spectrum Landline Plans
| Package | Internet | TV | Phone | Price |
| --- | --- | --- | --- | --- |
| Voice + Internet Ultra | | | Unlimited | $39.98 |
Spectrum Landline & Internet Bundles
Package
Internet
TV
Phone
Price
Internet Ultra + Voice
400

Mbps

Unlimited
$39.98
Spectrum Triple Play Bundles
Package
Internet
TV
Phone
Price
Triple Play Select
400

Mbps

125

Channels

Unlimited
$69.97
Triple Play Silver
400

Mbps

175

Channels

Unlimited
$99.97
Triple Play Gold
400

Mbps

200

Channels

Unlimited
$119.97
Spectrum offers a wide range of internet, phone, and TV deals and is available in 46 states. You can check availability where you live with the Spectrum coverage map.
Depending on your location you could get Internet speeds of up to Mbps with prices starting at $29.99 and Internet and TV bundles starting at $59.98.
With a choice of stand-alone Internet or bundle choices to suit your needs, you can find the best deals in your area with our ZIP code coverage checker or you can call Spectrum on (888) 511-4264.
Hawaii Landline Coverage Map
Use our Zip Code availability checker to compare the best landline service provider for your home.
Home phone companies offer a range of features in Hawaii including long-distancing and international calling and you can get some of the best deals by bundling your landline service with a TV or Internet package.
There are still many benefits to having a landline service in Hawaii including reliable and clear reception, options for multiple lines, savings when bundling with TV and/or Internet service, and many more.
Hawaii Home Phone Coverage by City