By

- Last updated on January 19th, 2023

MoneySavingPro independently researches the products & services to bring you our recommendations. We may earn money when you click our links - disclosure policy.

Finding the best HughesNet package doesn't have to be hard work.

There's a good selection of HughesNet offers available including internet, TV, and voice services. You can mix and match the services you'd like, making it more convenient to have all your services in one place and save on your monthly cost.

Offering a choice of services, HughesNet provides a large selection of plans to suit everyone. Make sure to enter your ZIP code in our coverage checker to find out what packages are available in your area.
HughesNet Internet 30GB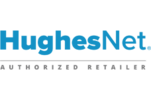 HughesNet Internet 50GB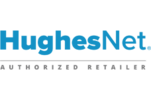 HughesNet Internet 100GB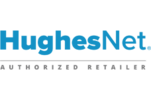 HughesNet internet & phone service
HughesNet internet service
Offering a variety of high-speed internet plans, HughesNet internet only plans start from $39.99, with speeds ranging from 25 Mbps.
HughesNet internet packages
| Package | Speed | Price |
| --- | --- | --- |
| HughesNet Internet 30GB | 25 Mbps | $49.99 |
| HughesNet Internet 50GB | 25 Mbps | $64.99 |
| HughesNet Internet 100GB | 25 Mbps | $99.99 |
---
Comparing HughesNet service packages
There's a few things that can help you decide on the best HughesNet package for you.
Coverage: is the coverage good in your area? You can use your ZIP code to see if HughesNet is available at your address.

Cost: decide what you're happy to spend and what you can afford per month and don't forget to factor in any costs for equipment or installation fees.

Features: think about the features you need like high-speed internet for your family, sports channels, international calling or high data caps for streaming.

Commitment: most plans require you to sign a contract for a minimum of 12 months.
HughesNet features
| | |
| --- | --- |
| Services | Internet/Voice |
| States Covered | 50 states |
| Population Covered | 308.7M |
| Connection Type | Satellite |
| Internet Speeds | 25Mbps |
| | |
| --- | --- |
| Modem | Included |
| TV Channels | None |
| On Demand Library | N/A |
| 4K Channels | N/A |
| Contract | 2-year |
---
HughesNet service in your area
To find the best HughesNet packages in your area just pop your ZIP code into our coverage checker for availability at your address.
---
HughesNet service FAQs
What is the cheapest HughesNet package?
HughesNet internet prices start from $50 per month.
What is the best HughesNet package?
HughesNet offers a range of internet plans, just make sure to check the specific deals for your area.
---
Recap
With a variety of packages ranging from basic to top of the range premium, you'll find affordable bundles with HughesNet.
Each package offers something different, so whether you're looking for a family friendly TV plan, a high-speed internet connection to stream on a number of devices at once, or voice services for emergency calls. There's a plan to suit everyone.
You can easily check that HughesNet is available in your area by using our coverage checker, just pop in your ZIP code for the results.
HughesNet company details
| | |
| --- | --- |
| Company Name | Hughes Network Systems, LLC. |
| Founded | 1971 |
| Headquarters | 11717 Exploration Lane, Germantown, MD 20876 USA |
| Employees | 1,001 - 5000 |