Spectrum TV Select
Spectrum TV Select channel lineup
Spectrum TV Select

Spectrum TV Select + Internet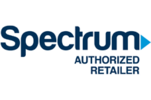 Spectrum TV Select + Internet + Voice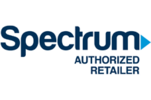 Spectrum TV Select Channel List
5 StarMAX - E

ABC

ABP News

Antena 3 Internacional

ART Cable

BBC America

BET

Bounce TV

Bravo

BTN

BTN - Extra1

BTN - Extra2

C-SPAN

C-SPAN2

C-SPAN3

Cartoon Network

CBS

CMT

CNBC

CNN

Comedy Central

Comet

Create

Customer Information

Daystar

Discovery Channel

Disney Channel

Epix

ESPN

ESPN2

EWTN

FETV

Food Network

Fox

Fox Business Network

Fox News Channel

Fox Sports 1

Freeform

FX

FX Movie Channel

FXX

Galavision

Gem Shopping Network

Government Access

GRIT

Hallmark Channel

Hallmark Movies & Mysteries

HGTV

Higher Ed Access

History

HLN

HSN

HSN2

IFC

IND

INSP

Investigation Discovery

Ion

Jewelry TV

Laff

Leased Access

Lifetime

Liquidation Channel

Living Faith Network

LOVE

MeTV

MotorTrend

MSNBC

MTV

Music Choice

Music Choice: '70s

Music Choice: '80s

Music Choice: '90s

Music Choice: Adult Alternative

Music Choice: Alternative

Music Choice: Blues

Music Choice: Classic Country

Music Choice: Classic Rock

Music Choice: Classical Masterpieces

Music Choice: Contemporary Christian

Music Choice: Country Hits

Music Choice: Dance/EDM

Music Choice: Easy Listening

Music Choice: Gospel

Music Choice: Hip-Hop and R&B

Music Choice: Hip-Hop Classics

Music Choice: Hit List

Music Choice: Indie

Music Choice: Jazz

Music Choice: Kidz Only!

Music Choice: Light Classical

Music Choice: Love Songs

Music Choice: Max

Music Choice: Metal

Music Choice: Mexicana

Music Choice: Musica Urbana

Music Choice: Party Favorites

Music Choice: Pop & Country

Music Choice: Pop Hits

Music Choice: Pop Latino

Music Choice: R&B Classics

Music Choice: R&B Soul

Music Choice: Rap

Music Choice: Reggae

Music Choice: Rock

Music Choice: Rock Hits

Music Choice: Romances

Music Choice: Singers & Swing

Music Choice: Smooth Jazz

Music Choice: Soft Rock

Music Choice: Solid Gold Oldies

Music Choice: Sounds of the Seasons

Music Choice: Soundscapes

Music Choice: Stage & Screen

Music Choice: Teen Beats

Music Choice: Throwback Jams

Music Choice: Today's Country

Music Choice: Toddler Tunes

Music Choice: Tropicales

Music Choice: Y2K

MyTV

National Geographic

NBC

NBC Sports Network

Nickelodeon

Oxygen

Paramount Network

PBS

PBS Encore

PBS KIDS

Pop

QVC

QVC2

SEC Extra

SEC Network

Shop Zeal 1

Shop Zeal 3

Shop Zeal 4

Shop Zeal 5

Shop Zeal 6

Shop Zeal 8

SHOPHQ

SonLife

SundanceTV

Syfy

TBN

TBS

Telemundo

The CW

The Weather Channel

TJN

TLC

TNT

Travel Channel

truTV

TV Land

Univision

Up

USA Network

VH1

WDAF - Antenna TV

WE tv

WGN America
Spectrum features
| | |
| --- | --- |
| Services | TV/Internet/Landline |
| States Covered | 46 states |
| Population Covered | 102.5M |
| Connection Type | Cable & fiber |
| Internet Speeds | 100-1000Mbps (varies by area) |
| | |
| --- | --- |
| Modem | Included |
| TV Channels | 300+ |
| On Demand Library | 20,000+ |
| 4K Channels | |
| Contract | None |
Spectrum TV Select FAQs
What is the best Spectrum package?
The best Spectrum TV package will depend on your needs and the area you live in. So be sure to check the deals in your region.
How much does Spectrum TV cost?
Spectrum TV packages start from $59.99 and can range up to $59.99. You can choose stand alone TV or double or triple up with internet and phone.
What are the Spectrum installation fees?
The cost to install Spectrum varies depending on the services that you choose.
Does Spectrum offer senior discounts?
No, Spectrum does not currently offer any discounts for senior citizens.