Best Landline Home Phone Service in Alexandria, LA
Find cheap landline phone service providers in Alexandria
Ooma home phone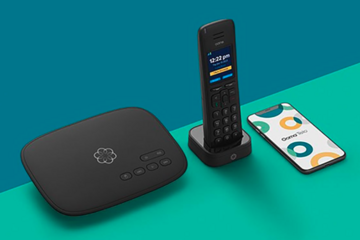 Telo
Equipment cost: $99.99
Telo Air
Equipment cost: $119.99
Telo LTE with Backup
Equipment cost: $129.99

View Plan
30 Day Risk-Free Trial
Community Phone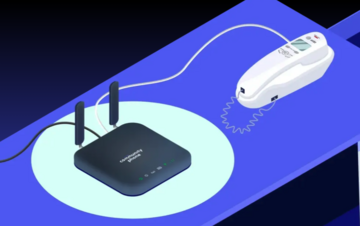 Unlimited landline service
Equipment cost: $99

View Plan
Coverage Guarantee - No Internet Required
AT&T home phone
AT&T landline, internet & TV
Call to order now:
(866) 484-0465
*Landline only service not available
By
- Last updated on May 24th, 2023
MoneySavingPro independently researches the products & services to bring you our recommendations. We may earn money when you click our links - disclosure policy.
Are you looking for the best landline phone service in Alexandria? You are not alone!
Over 95 million people in the US are still using a landline for their home phone service. However, with so many providers on the market, choosing the best home phone provider can feel a bit overwhelming.
You'll learn all about the top landline providers including the different types of landlines, features, call quality, customer service, and more.
Whatever you need from your landline provider in Louisiana, keep reading to find the best phone service.
The cheapest landline phone service in Alexandria
Best home phone plans in Alexandria
Provider
Plan Name
Calls
Equipment Cost
Monthly Price
Ooma
Telo
Unlimited
$99.99
$0/mo
View Plan

30 Day Risk-Free Trial - $99.99 equipment fee

Ooma
Telo Air
Unlimited
$119.99
$0/mo
View Plan

30 Day Risk-Free Trial - $119.99 equipment fee

Ooma
Telo LTE with Backup
Unlimited
$129.99
$19.99/mo
View Plan

30 Day Risk-Free Trial - $129.99 equipment fee

Community Phone
Unlimited landline service
Unlimited
$99
$39/mo
View Plan

Coverage Guarantee - $99 equipment fee
---
Landline phone service features
A landline service offers a number of features. These can vary depending on the landline network provider and package but common features include;
Caller ID: Not just a feature for cell phones. You can get caller ID on your landline too.
Three-way calling: This is great for group calls with family or friends.
Call waiting: Be alerted if someone is trying to call you while you're on another call.
Speed dial: There's no need to memorize phone numbers, dial a number in an instant.
Call blocking: Reject or block unwanted calls from unwelcome numbers. It is also referred to as anonymous call rejection and is ideal to avoid telemarketing calls.
Landline texting: Not available with all providers, but some offer the option of a landline texting feature.
Voicemail-to-text transcription: This feature isn't offered with all providers, but some offer the option to have your voice messages sent to your email in text format.
Unlimited calling: If you like spending hours on the phone, some providers offer unlimited calling which can also be unlimited nationwide calling.
Long-distance calling: If you've got family and friends abroad check out providers that offer international calling with their plans.
You can often save a few dollars off your monthly costs by eliminating some of these calling features that you may not use. Remember that the best landline service for you may not always have all the most popular calling features.
Home phone benefits
Reliability: Not relying on a wireless signal means landline connections can provide better reliability as they don't rely on a wireless connection and aren't affected by network congestion or dead zones.
Sound quality: Landlines typically have better sound quality than cellular phones, which can be especially important for people with hearing difficulties or for business calls.
Emergency: If there's a power outage, you're still able to use a landline (if you've got a cordless phone, that's charged). Using a landline in an emergency to call 911 can help responders see your location, as a landline phone number is associated with a specific address.
Rural areas: Unlike cell phones, you're not relying on a cellular signal to be able to make phone calls. Landlines can still work in rural locations.
Security: Landlines are generally considered more secure than cellular phones and less likely to be hacked or intercepted.
---
What types of home phone services are available in Alexandria?
There are three main types of landline service: traditional copper-wire phone service, Voice over Internet Protocol (VoIP), and wireless.
Wireless landline
Wireless landline uses cell towers to connect calls, eliminating the need for physical connections like wires. You can get wireless landline service, and even keep the types of landline phones you are accustomed to, but with the benefits of a cell phone!
Wireless landline benefits
Mobility: Wireless home networks allow devices such as smartphones, tablets, and laptops to connect to the internet without the need for physical cables.
Convenience: They can eliminate the need for running cables through walls or under floors, making it easy to set up and move devices around your home.
Cost: Often less expensive to install and maintain than wired networks, especially if you're renting a house or apartment.
Scalability: Wireless landlines are easily scalable, making it easy to add or remove devices as needed.
Multiple device connections: They allow multiple devices to connect to the internet simultaneously.
Flexibility: You can expand your wireless network to cover a larger area by adding additional wireless access points.
Compatibility: Wireless home networks are compatible with a selection of devices, including smartphones, tablets, laptops, and smart home devices.
Security: Easily secured with a password or encryption to protect against unauthorized access.
VoIP home phone
VoIP home phone service is a newer type of landline service that uses the internet to connect your phone to the telephone network. Some of us have actually switched from a hard-wired analog system to a VoIP home service provider without even knowing it!
VoIP benefits
Cost: VoIP is generally less expensive than traditional landline phone service, as it uses an internet connection to make calls.
Mobility: It allows users to make and receive calls from anywhere with an internet connection, making it ideal for remote workers or those who travel frequently.
Scalability: VoIP's easily scalable, making it easy to add or remove phone lines as needed.
Features: Offering a wide range of features, such as voicemail, caller ID, call forwarding, and more.
Integration: VoIP phone service can be integrated with other business systems, like CRM software, to provide a seamless user experience.
Flexibility: You can customize your VoIP service to meet the specific needs of a business, such as call routing and call queues.
Quality: With the advance in technology, the call and voice quality of VoIP has improved significantly, and it is comparable to traditional phone service.
Traditional landline
Traditional copper-wire phone service is the most common type of landline service in the US. This is the good ole "Ma Bell" system (as in the Bell System named after Alexander Graham Bell for you millennials) that has existed in the US for decades.
This type of service uses a physical telephone line to connect your home or business to the telephone network. Copper-wire phone service is typically provided by local phone companies and is regulated by the Federal Communications Commission (FCC).
Find telecom services in Alexandria
---
Comparing home phone service in Alexandria
There're a few things to check before choosing your home phone provider:
Coverage: Home phone providers vary, depending on where you live. So it's important to check coverage and what providers are available in your area.
Features: Before choosing your landline phone package you'll want to know what features you need. Things like call waiting, call forwarding, and voicemail-to-text are not always available or may cost extra.
Cost: How much do you want to spend on your landline service? There are plenty of options available for all budgets and needs.
Customer reviews: Make sure to check out reviews on the provider to see what current customers are saying.
Cheap landline for seniors in Alexandria
Many landline providers offer discounts or special plans for seniors. These plans may include lower monthly rates, free or discounted long-distance calls, caller ID, and other features that can meet the needs of seniors.
The Government's Lifeline program offers phone service discounts to eligible low-income customers, including seniors. The program is available in most states, and eligible customers can receive a discount on their landline or cell phone service.
---
Home phone provider stores in Alexandria
AT&T stores
1800 Macauthur Dr, Suite B, Alexandria, LA 71301
2041 North Mall Drive, Suite B, Alexandria, LA 71303
6503 Coliseum Blvd, Suite B, Alexandria, LA 71303
---
Alexandria landline phone service FAQs
What is the cheapest home phone plan in Alexandria?
Ooma offers the cheapest home phone plan in Alexandria. Ooma home phone is available for $0.00 per month, where you only pay the initial equipment cost plus fees and taxes.
What is the best landline phone service available in Alexandria?
Ooma currently offers the best value home phone service in Alexandria, with plans ranging from $0.00-$19.99 per month.
Can I get a landline without internet in Alexandria?
Yes, landline without internet is available in Alexandria from Ooma and Community Phone.
What does landline cost in Alexandria?
The cost of home phone service in Alexandria starts at $0 per month with Ooma, where you pay for the initial equipment plus fees and taxes.
Are traditional landlines still available in Alexandria?
Traditional landline is still available in Alexandria but only when bundled with internet service, which can cost in excess of $60 per month.
---
Recap
In 2021, it was recorded that there are still 97 million landlines in the US.
The best comes down to budget and your home phone needs, but there are plenty of ways to save money on your home phone service.
Taking advantage of promotions, discounts, and deals, and cutting down on unnecessary features can help you cut costs. You can also bundle your landline service with cable tv service and high-speed internet.
Making sure to compare providers available in your area and check customer reviews to find the best home phone service provider for you.