Compare basic phone plans
By Rob Webber - Last updated on
Best cheap AT&T basic plan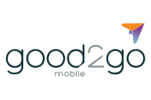 Unlimitedmins
Unlimitedtexts
Powered by: AT&T & T-Mobile
---
Best cheap Verizon basic plan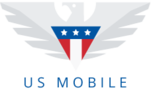 Unlimitedmins
Unlimitedtexts
Powered by: Verizon & T-Mobile
---
Best cheap T-Mobile basic plan
---
Compare basic cell phone plans
| Carrier | Data | Network | Price |
| --- | --- | --- | --- |
| Twigby unlimited talk & text plan | 0GB | Verizon | $5** $5 Off for 3 Months |
| Tello unlimited talk & text plan | 0GB | T-Mobile | $8 |
| US Mobile unlimited talk & text plan | 0GB | Verizon & T-Mobile | $8* FREE 10-Day Trial |
| Good2Go Mobile unlimited talk & text plan | 0GB | AT&T & T-Mobile | $10 |
---
Basic phone plans FAQs
What is the best basic cell phone plan?
The best plan is personal to your needs, but you'll find the best value with MVNOs like Twigby and Tello. MVNOs provide cheaper monthly costs while running on the same networks as Verizon, AT&T or T-Mobile.
What is the cheapest phone plan for one person?
A basic plan from a low-cost carrier like Tello provides the cheapest option for one person. MVNOs have plans starting from $8.
What is the best and cheapest unlimited cell phone plan?
Most low-cost carriers offer unlimited talk and text with prices starting from $8. If you're looking for unlimited data, prices start from around $30.