The best cheap 4G internet plans in October
Cheap 4G LTE internet plan benefits
We love smaller carriers called MVNOs because of their cheap cell phone plans. That's not all they're really good at though.
Low cost carriers pack huge value when it comes to data only plans for tablets and Wi-Fi hotspot devices.
Leave the major carriers behind plus save money, all while staying on one of the big three 4G LTE networks.
Nationwide coverage: Smaller cell phone carriers run on the exact same networks as the big three carriers. The only difference is the price tag.
High speed data: Cheaper doesn't mean slower. Get the same 4G LTE data to power all your connected devices.
Much lower prices: Most MVNOs operate solely online. That means they don't have the overhead costs the big companies do. In turn, they sell their prepaid plans cheaper.
No contracts: Just like with their no contract phone plans smaller carriers don't require commitments for their data only plans either.
Bring your own device: If you already have a mobile hotspot you can bring your own device. Low cost carriers sell data only SIM cards you can just pop into your compatible devices.
Customize your plan: MVNOs are known for their flexible options. Choose as little as 1GB of data per month all the way to unlimited data only plans.
Great customer service: Smaller wireless carriers get higher customer service ratings than the major carriers. Read our carrier user reviews to help make your choice.
---
Best cheap T-Mobile 4G internet plan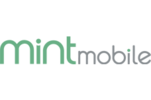 Compare the best cheap T-Mobile 4G internet plans
---
Best cheap Verizon 4G internet plan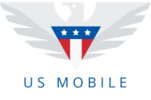 Powered by: Verizon & T-Mobile
Compare the best cheap Verizon 4G internet plans
---
Best cheap AT&T 4G internet plan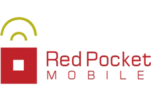 Compare the best cheap AT&T 4G internet plans
---
Compare cheap 4G LTE internet plans
Carrier
Network
Minutes
Texts
Data
Price
Red Pocket
AT&T
0
0
1GB
$10
Mint Mobile
T-Mobile
0
0
4GB
$15*

* $45 for 3 Months Service

Ultra Mobile
T-Mobile
0
0
6GB
$23*

* 20% Off with code: MSP20

US Mobile
Verizon & T-Mobile
0
0
15GB
$26

Free Starter Kit with code: MSPUSM

Mint Mobile
T-Mobile
0
0
Unltd
$30*

* $90 for 3 months Service
4G LTE internet coverage comparison
Which prepaid carrier is best for you? That depends on which one has the best network coverage in your area.
Network performance ratings
Source: Rootmetrics
Carrier customer service comparison
Smaller carriers are known for their superior customer support. Check out the comparison chart below to see how they stack up against their larger competitors:
---
Considerations when comparing 4G LTE internet plans
There are a few things to consider before choosing a data only plan for laptops, tablets and hotspots.
Coverage: All three major cellular networks have extensive nationwide 4G LTE coverage. Still, it's best to see which one has the best coverage in your area. That's because each one excels in slightly different areas. If you use your data only devices in a rural area you're probably best off with a Verizon data only plan. Conversely, T-Mobile data only plans offer the strongest signal in urban areas.
Speed: No one likes slow internet, especially on the go when you're streaming video or communicating with coworkers. With a 4G LTE internet plan you'll get the same speeds as you do with your cell phone plan. In most cases you'll also get 5G hotspot speeds where available, as long as your device is compatible. Now bear in mind that if you buy an unlimited data only plan you'll likely be throttled to 2G or 3G speeds after you reach a set data cap. Make sure to read the fine print.
Data allowance: Switching to a smaller carrier means no more overpaying for data you won't use. You decide how much you want to pay for. If you run out of high speed data it's easy to add more to your plan. Not sure how much data you need? Check out our handy data usage calculator.
How to switch to a cheaper 4G internet plan
Is switching carriers worth it? At up to 50% savings off your 4G LTE data plan, we think so! Plus, switching is super simple.
Pick a plan. Choose the amount of monthly data that fits your usage. This may be 1GB or 20GB of data per month, depending on your device and habits. Unlimited data only plans are also available.
Prepare to make the switch. Before you switch carriers your current bill needs to be paid off. If you're bringing your own MiFi or WiFi hotspot device you'll need to have your current provider unlock it. That process allows you to use it with another carrier.
Set up your new plan. You'll get a data only SIM card in the mail or in a physical store. All you need to do is follow your carrier's instructions to activate it. If you're buying a new data only device it should come pretty much set up and ready to go.
---
4G LTE internet plans FAQs
Can 4G LTE replace home internet?
It depends where you live but in general 4G LTE internet plans are based on light internet usage. They're designed to give you an internet connection for mobile devices when you don't have Wi-Fi access. Even unlimited data plans shouldn't be used as home internet plans since they're not actually unlimited.
How fast is 4G LTE internet?
4G LTE internet is around 25Mbps on average but it does vary by area and network congestion.
Who offers 4G LTE?
All major networks provide access to 4G LTE, but coverage depends on the area. When you're picking a mobile hotspot plan it's a good idea to check coverage in any area you travel to as well.
---
Recap
Data only plans don't have to be expensive. With alternative carriers like Tello you'll find plans start from around $4.50, depending on the data limit you need.
You don't have to sacrifice coverage with a 4G LTE Internet plan from an MVNO as they operate on the three main US networks giving you access to the same nationwide coverage. If you need to check the best cell phone coverage in your area you can use our ZIP code checker.
Do you need unlimited data? When you're choosing your data only plan, if you find out your estimated monthly data usage, you could save hundreds of dollars by opting for a set data plan. As unlimited never really means unlimited and on average we only use around 3- to 5GB per month.
| Carrier | Best for... | Mins | Texts | Data | Price |
| --- | --- | --- | --- | --- | --- |
| US Mobile | Best prepaid internet plan | 0 | 0 | 4GB | $15/mo |
| Mint Mobile | Best unlimited internet plan | 0 | 0 | Unlimited | $30/mo |
| US Mobile | Best tablet data plan | 0 | 0 | 2GB | $10/mo |
| Mint Mobile | Best hotspot data plan | Unlimited | Unlimited | 10GB | $20/mo |
| Red Pocket | Best cheap data plan | 0 | 0 | 1GB | $10/mo |