The best cheap data only plans in September
Cheap data only plan benefits
We love smaller wireless companies called MVNOs. because of their cheap cell phone plans. But did you know low cost carriers are also great for your data only devices?
Yup, it's true. If you're looking for AT&T, T-Mobile or Verizon data only plans you'll save money by going with a smaller carrier.
Choose an affordable monthly plan with no minutes or texts, all without giving up your favorite network.
Nationwide coverage: Smaller wireless carriers operate on the very same networks as the major carriers. Their service plans provide the same network coverage you're used to.

High speed data: Because you'll be on the big 4G LTE networks you won't sacrifice speed either. Plus, MVNOs usually offer 5G at no extra cost, including ultra wideband where available.

Much lower prices: Smaller carriers don't have the huge overhead costs associated with brick and mortar stores. So you get cheaper prices on data only plans for tablets and other compatible devices.

No contracts: MVNOs sell no contract plans. Switch any time you find a better deal.

Bring your own device: Already have a mobile hotspot? No problem, you can bring your own device.

Customize your plan: Stop overpaying for data you don't need. Get anywhere from 1GB to 20GB of high speed data per month. You can even set up your hotspot or tablet with unlimited data.

Great customer service: MVNOs outshine their larger counterparts when it comes to customer support ratings.
---
Best cheap T-Mobile data only plan
Compare the best cheap T-Mobile data only plans
---
Best cheap Verizon data only plan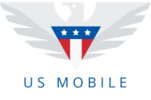 Powered by: Verizon & T-Mobile
Compare the best cheap Verizon data only plans
---
Best cheap AT&T data only plan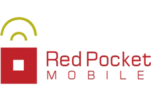 Compare the best cheap AT&T data only plans
---
Compare cheap data only plans
| Carrier | Network | Minutes | Texts | Data | Price |
| --- | --- | --- | --- | --- | --- |
| | AT&T | 0 | 0 | 1GB | $10 |
| | Verizon & T-Mobile | 0 | 0 | 4GB | $15Free Starter Kit with code: MSPUSM |
| | T-Mobile | 0 | 0 | 6GB | $23** 20% Off with code: MSP20 |
| | Verizon & T-Mobile | 0 | 0 | 15GB | $26Free Starter Kit with code: MSPUSM |
| | T-Mobile | 0 | 0 | Unltd | $39** 20% Off with code: MSP20 |
Carrier coverage comparison
Which prepaid data only plan is best for you? That depends on which network has the best coverage in your area.
Network performance ratings
| NETWORK | OVERALL | RELIABILITY | SPEED | DATA | CALL |
| --- | --- | --- | --- | --- | --- |
| | 95 | 96 | 94 | 96 | 94 |
| | 94 | 94 | 95 | 96 | 92 |
| | 86 | 88 | 82 | 89 | 82 |
Source: Rootmetrics
Carrier customer service comparison
Wondering about customer support with a smaller company? On average MVNOs score much higher customer ratings than the major carriers. Check out the comparison chart below:
| CARRIER | TRUSTPILOT USER RATING |
| --- | --- |
| | 4.6 |
| | 4.6 |
| | 4.5 |
| | 1.5 |
| | 1.3 |
| | 1.2 |
---
Considerations when comparing data only plans
Price is just one factor to consider when shopping for a data only plan for laptops, tablets or WiFi hotspot devices.
Coverage: Data only SIM cards give you an internet connection over a cellular network. So you want to make sure you pick the one with the best coverage in your area. All three major networks have pretty solid nationwide coverage. For the best rural network coverage look at smaller carriers that offer Verizon data only plans. In urban areas T-Mobile data only plans offer great service and extensive 5G coverage.

Speed: You need your plan to keep up with your demanding data only devices. With a mobile internet plan on one of the major 4G LTE networks you shouldn't have any issues with speed. The only time you might run into a problem is if you run out of high speed data. Even unlimited data only plans usually have a data cap. Once you've hit it you might experience 2G or 3G data speeds for the rest of the billing cycle.

Data allowance: Low cost carriers are known for their flexibility. Customize your plan to fit your needs, whether that's 1GB or 20GB of high speed data per month. You can get unlimited tablet data, just keep in mind that unlimited doesn't mean unlimited at 4G and 5G speeds. It's simple to add more high speed data if you need to though.
How to switch to a cheaper data only plan
Don't worry if you've already got a data only plan. Switching is simple.
Pick a plan. Consider how many connected devices you have and then choose the amount of data you need. Not sure? Get a clearer picture with our data usage calculator.

Prepare to make the switch. Make sure your current account is paid up and in good standing. If you're bringing a mobile hotspot device with you, make sure it's unlocked to use on another carrier.

Set up your new plan. Keep your current carrier account open until your new one is ready to go. You'll get a data only SIM card from your new provider. Follow their instructions to activate your new plan.
---
Data only plans FAQS
Can you buy a data only plan?
Yes you can buy a data only plan to use with tablets or other mobile devices so you have access to the internet without Wi-Fi.
Who has the best data only plan?
The best value data only plans are available from MVNOs operating on the main US networks. Carriers such as Red Pocket Mobile and US Mobile offer prepaid plans.
Who has the best unlimited data plan?
Tello offers one of the best value data plans. As an MVNO they provide the same coverage as the major US networks they operate on, but plans are half the price. However unlimited doesn't always mean unlimited, so be sure to read the fine print.
---
Recap
Simplify your life and save hundreds by switching to a cheaper carrier. Keep your network, lose the contracts and hassles.
Compare data only plans to find the best fit for your devices and budget. Save even more money by consolidating all your needs in one place with a customized cell phone plan.
| Carrier | Best for... | Mins | Texts | Data | Price |
| --- | --- | --- | --- | --- | --- |
| US Mobile | Best 5G data plan | 0 | 0 | 4GB | $15/mo |
| Red Pocket | Best hotspot data plan | 0 | 0 | 5GB | $25/mo |