The best pay as you go plans in October
Pay as you go plan benefits
Take back control of your cell phone bill with a pay as you go plan. Only pay for what you use, not a cent more.
You'll find a great choice of pay as you go plans from Mobile Virtual Network Operators, (MVNOs for short). Choose which features to pay for each month, get more flexibility and control, and save a ton of money while you're at it. It's one of the many reasons we love smaller carriers.
If you're on the lookout for a cheap pay as you go plan an alternative carrier is the best route to go down.
Let's take a look at the benefits.
Same great nationwide coverage: Pay as you go carriers operate on the very same networks as the big guys.
Much lower prices: You could save up to $600 per year on your cell phone plan. How are MVNOs so much cheaper? They don't have the huge overhead costs that come with running retail stores or maintaining the network. Plus, they don't fork out for advertising campaigns like the big guys do.
No contracts: Don't get trapped in a long-term commitment. Switch when you decide the time's right.
Same cell phone service: Paying less doesn't mean scrimping on features. Plans with unlimited everything are easy to find. Plus, you'll usually get unlimited talk and text as standard, high speed 4G LTE data, and even mobile hotspot features.
Keep your phone and number: Save more by taking advantage of the bring your own phone feature. Your old number will be ported over to your new plan, no problem.
Control over your plan: With a pay as you go plan you customize everything to suit your needs. Decide how much data you need, go unlimited or opt for no data. Tailor your message and call allowance, get minimal minutes or unlimited talk text and data. With alternative carriers, you build a plan to fit.
Great customer support: Smaller providers pay attention to their customers. You're more than a number to them. Check out our carrier user reviews before switching.
---
Best T-Mobile pay as you go plan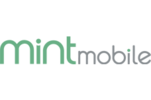 Unlimitedmins
Unlimitedtexts
T-Mobile vs Mint Mobile Plan Comparison
Keep your T-Mobile phone, number & coverage: Save $660 per year
Carrier
Network

Coverage

4G LTE

Data
Price

Annual

Cost
T-Mobile
T-Mobile 4G LTE
Unltd*
$70/mo
$840/yr
Mint Mobile
T-Mobile 4G LTE
4GB
$15/mo
$180/yr
*Don't waste money on unlimited data - Avg. data usage is only 3-5GB
Savings
$55/mo
$660/yr
---
Best Verizon pay as you go plan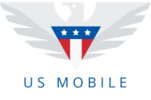 Unlimitedmins
Unlimitedtexts
Powered by: Verizon & T-Mobile
Verizon vs US Mobile Plan Comparison
Keep your Verizon phone, number & coverage: Save $780 per year
Carrier
Network

Coverage

4G LTE

Data
Price

Annual

Cost
Verizon
Verizon 4G LTE
Unltd*
$80/mo
$960/yr
US Mobile
Verizon 4G LTE
5GB
$15/mo
$180/yr
*Don't waste money on unlimited data - Avg. data usage is only 3-5GB
Savings
$65/mo
$780/yr
---
Best AT&T pay as you go plan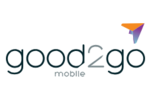 Unlimitedmins
Unlimitedtexts
$10/mo*
$20/mo
$6.67 per GB
Powered by: AT&T & T-Mobile
AT&T vs Good2Go Mobile Plan Comparison
Keep your AT&T phone, number & coverage: Save $690 per year
Carrier
Network

Coverage

4G LTE

Data
Price

Annual

Cost
AT&T
AT&T 4G LTE
Unltd*
$75/mo
$900/yr
Good2Go Mobile
AT&T 4G LTE
3GB
$20/mo
$210/yr
*Don't waste money on unlimited data - Avg. data usage is only 3-5GB
Savings
$55/mo
$690/yr
---
Pay as you go phone plans features
4G LTE data speeds: MVNOs operate on the big cellular networks, so you don't sacrifice speed. As 5G coverage is rolled out, more low cost alternatives are adding this to their offering too, so you can expect high-speed data with your next carrier.
Unlimited talk and text messaging: It has never been easier to find a new unlimited plan. Pretty much every plan from a small carrier includes unlimited text and calls. Compare cheap talk and text plans and opt for, or go without data.
International calls to Canada and Mexico: You shouldn't have to pay more to keep in touch with loved ones abroad. Alternative carriers offer the best international phone plans. Many come with free calling to Canada and Mexico, and offer affordable add-ons for more countries.
Multiline discounts: If you're looking to switch multiple lines over to a new plan, low-cost carriers offer the cheapest family cell phone plans out there. With most of these plans the more lines you add, the less you pay.
Wi-Fi calling: This feature is super handy if you find yourself in a signal shadow with no cellular connection, but do have WiFi. Simply make calls over the internet instead.
Tethering/hotspot data: Use your set data allowance to get more devices online. Most low-cost carriers will allow you to use your phone as a hotspot as no additional cost. Browse some of the best mobile hotspot plans.
HD video streaming: Fancy features like high definition video streaming come with plans from MVNOs. As it is with the big networks, some smaller carriers offer this feature, others don't. Check with their customer support people if you're not sure.
---
Compare pay as you go phone plans
Carrier
Network
Minutes
Texts
Data
Price
Tello
T-Mobile
Unltd
Unltd
1GB
$10
Mint Mobile
T-Mobile
Unltd
Unltd
4GB
$15*

* $45 for 3 Months Service

Twigby
Verizon
Unltd
Unltd
5GB
$12.50*

* 50% Off for 6 Months

Ting
T-Mobile & Verizon
Unltd
Unltd
Unltd
$25*

* $20 Off for 3 Months

US Mobile
Verizon & T-Mobile
Unltd
Unltd
30GB
$30

Free Starter Kit with code: MSPUSM
Carrier coverage comparison
Which pay as you go carrier is best for coverage depends which network has the best coverage in your area.
Whether you choose a GSM carrier (T-Mobile and AT&T) or a CDMA carrier (Verizon) you'll enjoy the same coast-to-coast coverage you'd expect from a major carrier.
Network performance ratings
Source: Rootmetrics
Prepaid carrier customer service
It's a myth that customer care is worse with a cheaper prepaid carrier. On average MVNOs score much, much higher for customer satisfaction than big networks. Take a look at the comparison chart here to see what we're getting at.
Pay as go phone plan types
Unlimited plans: It's super easy to find unlimited talk text and data plans from alternative carriers. Their unlimited data plans come at a much better price. It's worth checking whether you even need to go unlimited though, as you can save a heap more by opting for a set-data plan. Use our data usage calculator to see how much you need each month.
Basic plans: Only use a cell phone to make a few calls, send a couple of messages and rarely go online? Go for a simply prepaid plan. You'll get basic cell phone functions, a set amount of minutes of talk, and around 2GB of data. If your data allotment runs out adding more is simple.
Family plans: You'll find a great number of MVNOs will offer group plans. So if you need four lines or more, compare the cheapest family phone plans and tailor the plan to your family.
Bring your own phone plans: Smaller carriers make it east for you to bring your own device. In fact, BYOP plans are the norm. Porting your number and data to a new plan is seamless.
Single line plans: You no longer ned to pay a premium for a single line plan. Here are some of the best phone plans for individuals.
Talk and text only plans: You or a loved one rarely use data? Get a cheap talk and text plan instead. You'll save a ton of money by opting for no data.
Tablet plans: Alternative carriers aren't just for cell phone plans. You can find cheap data plans for your tablet or iPad too.
Kids plans: Pay as you go plans are perfect for kids because you can customize them. We think smaller carriers have the best phone plans for kids. You have control over the features your child has access to.
Senior plans: Older folk may have different cell phone needs, and there are plans to suit. Find cheap cell phone plans for seniors and discover the perfect fit.
Considerations when comparing pay as you go plans
Coverage: low-cost carriers we recommend hook onto the major networks; Verizon, T-Mobile, and AT&T. Use our cell phone coverage maps to find the best coverage in your area.
Budget: prices vary, but one thing is for sure, pay as you go plans are super budget friendly.
Plans: only pay for what you need. Whether you're a heavy data user, or you just want a couple hundred minutes in case of an emergency, there's a plan to suit you.
Number of lines: family cell phone plans include multiple lines, and many come with intuitive apps to help you manage your account.
Features: international coverage and mobile hotspot data are useful features for those often on the move. You can usually find these come as standard, or as a low cost add on, with alternative carrier plans.
Bring your own phone: save more by bringing your own device. You'll need to check whether your phone is compatible. Use our IMEI checker to figure this out fast.
Pay as you go plan pros and cons
Pros
Contract free: feel the freedom with a pay as you go plan. If your needs change, you can change your plan. And forget early termination charges, leave at any time. Most come with 100% money-back guarantees. Be aware through, you can bag a bigger discount by signing up for more months at a time. Mint Mobile, for example, offer a bigger bargain with their 3 or 6 month plans.
Plans to fit you: know how you use your phone and customize the plan to suit you.
Cheaper plans: take control of your budget. Get features you need, network coverage from the big guys and save money.
Cons
Deprioritization: MVNOs piggyback off the major telecom networks. If their network gets busy, they may slow your data.
Considerations when comparing pay as you go plans
Of all the prepaid plans we've covered above, only a few will be the best fit. With so many features to compare and so many carriers to choose from, it can get overwhelming.
That's where we come in.
Use our tools and articles to get a clearer idea of how you're using your phone and which features you really need. This will help narrow your search. Let's run through some things to consider when comparing plans.
Coverage
One of the concerns we hear is that coverage might be worse with a smaller carrier. It's simply not true. Smaller carriers are on the exact same network infrastructure as the big guys, so you get the same great coverage.
We know coverage is personal. Love the service you get right now? Whether you're with T-Mobile or Sprint, AT&T or Verizon, there's a whole heap of alternatives operating on the same network for you to choose from.
Fed up with the coverage you get right now? Put your ZIP code into our coverage checker and find a new carrier on one of the other big networks that'll improve your service.
Data allowance
Work out how much data you need before paying more for unlimited. If you use your cell phone to regularly stream HD video or as a mobile hotspot, a larger data allowance might be for you. Mint Mobile, Tello, US Mobile, and Red Pocket are just a few carriers offering cheap unlimited data plans.
However, we don't see the sense in opting for an unlimited data plan if you don't need it. Use our data calculator, see how much you need and if, like most people, you only use 3 to 5GB, opting for a set-data amount will lower your monthly bill.
Number of lines
Many alternative carriers offer multi line plans. Some, like Mint Mobile, have an app to make managing multiple accounts easier. And whether you're switching a single line or multiple lines over to a new carrier, it's a seamless process.
Consider why we're so attached to multi line plans though. It tends to be the best way to bag a bigger deal, right? With a low cost carrier, the value you get on a single line plan might be enough. Before discounting single line carriers, see how much you could save switching all lines across to separate plans.
How to find the best pay as you go plan
Still not sure? There's no one size fits all when it comes to finding the best plan or carrier, so here are some questions to ask to check it's the right one for you.
Cost: Set a limit for how much do you want to spend each month, then find a plan to suit that. MVNOs offer a variety of cheap plans that still provide the same benefits you'll find from the big guys.
Call & text usage: First things first, ask what you need from a cell phone plan. Basic plans are great if you rarely your device, maybe you make a few calls and send a limited number of text messages a month. Perhaps you have loved ones abroad? There's a load of international options, such as unlimited international calling. Some carriers will include as many as 200 countries, including Mexico and Canada.
Data usage: Most plans from the major carriers offer unlimited data, but it's worth checking your usage first. Most people use 3 to 5GB of data a month. Set data plans give you the financial freedom to only pay for what you need. Decide if it's necessary to have unlimited everything, or if you can go for a set amount of data and save more.
Compare plans: If totally unlimited is the way for you to go, Ting, Tello, and Pure Talk all offer great unlimited data plans. Always be sure to check how much data you're really getting. Unlimited doesn't mean unlimited. It means a lot. You'll usually get around 15 GB of high speed data. Once you've burned through your data allotment that, you get unlimited data at 2G speeds.
How to switch to a cheaper pay as you go plan
Switching has never been simpler. It's easy as 1, 2, 3.
Customize your plan. Find a plan to suit your cell phone needs.
Prepare to make the switch. Pay old bills and get your phone unlocked.
Set up your new plan. Keep your current carrier account open until your number has ported over. A new device should be ready to use when it arrives. If you're bringing your own device you'll need to follow instructions that come with the new SIM card kit.
Pay as you go companies list
Best pay as you go cell phones
Want to upgrade your phone? No problem. Here are a couple of great money-saving options:
Buy a new phone from the carrier: More and more carriers are offering a selection of affordable phones. Some offer the choice of making device payments, rather than paying all at once. Here are the best cell phone deals all in one place.
Buy a refurbished cell phone: Rather own your phone outright? Compare refurbished phone deals ad you could save to save 50% on recent releases.
Compare the cheapest pay as you go cell phone prices
---
Pay as you go phone plans FAQ
How does pay as you go work?
With pay as you go you purchase your talk, text, and data upfront. So there's no surprising bills at the end of the month. When you reach your limit, you top up with what you need.
What is the best and most affordable cell phone plan?
MVNOs provide plans to suit any budget. Whether you're looking for unlimited data, international calling, or just a basic phone plan.
Which is the cheapest pay as you go SIM card?
Powered by T-Mobile, Tello offers one of the cheapest pay as you go SIM cards. With a low starting cost you can customize the plan to your needs.
---
Recap
Pay as you go plans are the perfect fit for anyone wanting to take back control of their cell phone bill. Build a plan to suit you, not the one your carrier tells you to pick.
You can choose your data allowance, pick the features you really need and pay less. No more horrible bill-shaped surprises at the end of the month. Finding your next pay as you go cell phone plan from a lowcost alternative has never been easier.
Still not ready to switch? We get it. The big networks have dominated the telecoms world for a long time. Perhaps till now, you'd only ever heard of smaller carriers like Cricket Wireless or Metro by T-Mobile. Today, there's a huge range to choose from. And however you use your cell phone, there's a pay as you go carrier with a plan to match. We're here to help you find the best one tailored to your specific needs.
MoneySavingPro methodology
We're here to bring transparency to telecoms, putting power back in your hands. This guides everything we do.
We've got high standards. We use our industry expertise to find carriers that reach these standards. We all deserve the best value for money, choice and customer experience.
We care about accuracy. MoneySavingPro is run by cell phone geeks and money saving obsessives. Our content team researches everything thoroughly so that information you read here will give you the whole picture. Everything we do is backed up by the data.
We keep things simple. It's our job to break down what you need to know, so you can make informed choices.
| Carrier | Best for... | Mins | Texts | Data | Price |
| --- | --- | --- | --- | --- | --- |
| Tello | Best cheap plan | Unlimited | Unlimited | 1GB | $10/mo |
| Mint Mobile | Best unlimited plan | Unlimited | Unlimited | Unlimited | $30/mo |
| US Mobile | Best family plan | Unlimited | Unlimited | 5GB | $15/mo |
| Ultra Mobile | Best 5G plan | Unlimited | Unlimited | 2GB | $14/mo |
| Ting | Best talk & text plan | Unlimited | Unlimited | 0GB | $10/mo |
| Twigby | Best senior plan | Unlimited | Unlimited | 3GB | $20/mo |
| Red Pocket | Best kids plan | 500 | 500 | 0.5GB | $10/mo |
| Good2Go Mobile | Best individual plan | Unlimited | Unlimited | 3GB | $20/mo |
| US Mobile | Best hotspot plan | 0 | 0 | 2GB | $10/mo |