The best student phone plans in October
Student cell phone plan benefits
Did you know you can cut your wireless bill by over half just be going with a low cost carrier? These mobile providers are called MVNOs, which stands for Mobile Virtual Network Operators. You've probably already heard of a few of them, like Boost Mobile and Mint Mobile.
These carriers buy up extra space on the major networks - AT&T, T-Mobile, and Verizon - and resell it at a discount. MVNOs can afford to give you better rates because most of them operate completely online and do not spend the big bucks on marketing as the major wireless carriers do. The best part is that college students can get service on the same great networks for half the cost.
As a student, you want to save money but you also need a reliable wireless service. MVNOs are the ideal solution.
Cheaper prices by up to 50% or more
Service on the same networks as the major carriers
Custom plans let you pay only for what you need
No credit checks and no contracts
Easy to bring your own phone and keep your number
Great customer service
Convenient and fast online signup
---
Best cheap T-Mobile plan for students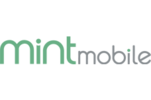 Unlimitedmins
Unlimitedtexts
T-Mobile vs Mint Mobile Plan Comparison
Keep your T-Mobile phone, number & coverage: Save $660 per year
Carrier
Network

Coverage

4G LTE

Data
Price

Annual

Cost
T-Mobile
T-Mobile 4G LTE
Unltd*
$70/mo
$840/yr
Mint Mobile
T-Mobile 4G LTE
4GB
$15/mo
$180/yr
*Don't waste money on unlimited data - Avg. data usage is only 3-5GB
Savings
$55/mo
$660/yr
Compare: T-Mobile student discounts & plans
---
Best cheap Verizon plan for students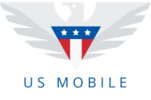 Unlimitedmins
Unlimitedtexts
Powered by: Verizon & T-Mobile
Verizon vs US Mobile Plan Comparison
Keep your Verizon phone, number & coverage: Save $780 per year
Carrier
Network

Coverage

4G LTE

Data
Price

Annual

Cost
Verizon
Verizon 4G LTE
Unltd*
$80/mo
$960/yr
US Mobile
Verizon 4G LTE
5GB
$15/mo
$180/yr
*Don't waste money on unlimited data - Avg. data usage is only 3-5GB
Savings
$65/mo
$780/yr
Compare: Verizon student discounts & plans
---
Best cheap AT&T plan for students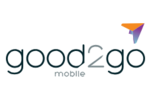 Unlimitedmins
Unlimitedtexts
$10/mo*
$20/mo
$6.67 per GB
Powered by: AT&T & T-Mobile
AT&T vs Good2Go Mobile Plan Comparison
Keep your AT&T phone, number & coverage: Save $690 per year
Carrier
Network

Coverage

4G LTE

Data
Price

Annual

Cost
AT&T
AT&T 4G LTE
Unltd*
$75/mo
$900/yr
Good2Go Mobile
AT&T 4G LTE
3GB
$20/mo
$210/yr
*Don't waste money on unlimited data - Avg. data usage is only 3-5GB
Savings
$55/mo
$690/yr
Compare: AT&T student discounts & plans
---
Student cell phone plan features
4G LTE & 5G data speeds: Since MVNOs operate on the big four cellular networks you'll pay less without sacrificing speed. More and more are adding 5G coverage all the time so you can expect high-speed data.
Unlimited talk and text messaging: Finding a new unlimited plan has never been easier. Virtually all small carriers include unlimited text and calls in their plan options. Compare cheap talk and text plans with or without data.
International calls to Canada and Mexico: International calling is a must for many people. Luckily MVNOs offer some of the best international phone plans, with free calling to certain countries like Canada and Mexico, and discounted rates on others.
Multiline discounts: Low-cost carriers also offer some of the cheapest family cell phone plans, with multi-line discounts.
Wi-Fi calling: This feature is handy when you're out of your service area, allowing you to make calls over the internet instead of on your cellular connection.
Tethering/hotspot data: Many low-cost carriers allow you to use your phone as a hotspot. Pick an MVNO with the best mobile hotspot plans so you can share your mobile hotspot data with other devices.
HD video streaming: Just like the big guys, some MVNOs offer HD video streaming and some don't. Read the fine print to find the option you want.
Compare cheap student cell phone plans
Carrier
Network
Minutes
Texts
Data
Price
Tello
T-Mobile
Unltd
Unltd
1GB
$10
Mint Mobile
T-Mobile
Unltd
Unltd
4GB
$15*

* $45 for 3 Months Service

Ting
T-Mobile & Verizon
Unltd
Unltd
Unltd
$25*

* $20 Off for 3 Months

US Mobile
Verizon & T-Mobile
Unltd
Unltd
30GB
$30

Free Starter Kit with code: MSPUSM

Ultra Mobile
T-Mobile
Unltd
Unltd
2GB
$11*

* Extra 20% Off with code: MSP20
Carrier coverage comparison
Which prepaid carrier is best for you? That depends on which network has the best coverage in your area.
Whether you go with a GSM carrier (T-Mobile and AT&T) or a CDMA carrier (Verizon) you'll enjoy national coverage, just like with the major carriers.
Network performance ratings
Source: Rootmetrics
Student cell phone plan types
How to switch to a cheaper carrier
It's never been easier to switch. Let's break it down.
Customize your plan. Whether you're looking for a truly unlimited plan, or in the market for something more basic, choose a plan to suit your cell phone needs.
Prepare to make the switch. Make sure your old bills are paid up and your phone is unlocked. If you're getting a new device, transferring data from one to another is simple. Even if you're going from an iPhone to Android, and vice versa.
Set up your new plan. Keep your current carrier account open until your number has ported over. Once you're sure your new plan is up and running, cancel your old account. If you've got a new device with your Tello plan, it should be ready to use when it arrives. If you're bringing your own phone then you'll need to follow the instructions with the new SIM card kit that Tello will send to you in the post.
Cheap cell phone companies list
Best cell phone deals
So what if you do want to upgrade your phone? It's all good - with a prepaid carrier you can save a ton of money by choosing one of a couple of great money-saving options:
Buy a new phone from the carrier: More and more MVNOs are offering a selection of affordable phones. Some even give you the choice of making device payments instead of paying all at once. We've gathered the best cell phone deals for you to compare all in one place.
Buy a refurbished cell phone: If you'd rather own your phone outright, compare refurbished phone deals to save over 50% on top models in great condition.
Compare the cheapest cell phone prices
---
Buy a refurbished phone & save even more
Living on a shoestring budget you're no doubt already the king or queen of the bargain. Why not get the best deal on your iPhone or Samsung Galaxy too?
Buying a used or refurbished smartphone is a great deal, both financially and practically.
You'll save more than 50% off the retail price of a brand-new phone (which can run as high as $1000!).
There are plenty of reputable sellers now, most of which even offer some kind of warranty on your purchase.
There are phone repair shops virtually everywhere now - getting your device fixed is easy and affordable.
Buying a used phone is environmentally responsible. Most people upgrade before their device is actually worn out or obsolete.
We make it easy for college students to get the best price on the most popular phones. Compare devices and features and then see the lowest prices available on the phone you want. If you're planning to bring your current device to a new plan, remember to unlock your phone so you're free to use it on another carrier.
---
Student phone plans FAQs
What is a good cell phone plan for students?
MVNO's - Mobile Virtual Network Operators, run on the same networks as the three major telecoms, but offer plans at half the price. Carriers like Tello provides plans starting at $10 a month.
Do phone companies have student discounts?
Student discounts from Verizon, T-Mobile, and AT&T can be hard to find, but you don't need a discount with low cost plans from MVNOs. Carriers like Boost Mobile and Ting have plans starting from $10 and give you access to the nationwide coverage from one of the 3 major networks.
Who has the cheapest unlimited cell phone plan?
Unlimited never really means unlimited. Once you've reached a set data limit your data speeds will be significantly slowed. However if you still want to go for an unlimited plan, low cost carriers operating on the main networks like Mint Mobile and Pure Talk can offer the best value deals. Starting from around $30 a month.
---
Recap
There's no reason for college students to pay premium prices for cell phone service or the latest cell phones.
Compare cheap cell phone plans from numerous low cost carriers and save IP to $600 per line. MVNO and a discount cell phone plan. Buy a refurbished phone at 50% or more off retail. Sell your old phone for more cash online rather than store trade-in. It's also worth checking out if you qualify for the Emergency Broadband Benefit program where you can get up to $50/mo of your internet or cell phone bill.
Not sure which plan to choose? Calculate your data usage before making a final decision!
MoneySavingPro methodology
We're here to bring transparency to telecoms, putting power back in your hands. This guides everything we do.
We've got high standards. We use our industry expertise to find carriers that reach these standards. We all deserve the best value for money, choice and customer experience.
We care about accuracy. MoneySavingPro is run by cell phone geeks and money saving obsessives. Our content team researches everything thoroughly so that information you read here will give you the whole picture. Everything we do is backed up by the data.
We keep things simple. It's our job to break down what you need to know, so you can make informed choices.
| Carrier | Best for... | Mins | Texts | Data | Price |
| --- | --- | --- | --- | --- | --- |
| Tello | Best prepaid plan | Unlimited | Unlimited | 1GB | $10/mo |
| Mint Mobile | Best unlimited plan | Unlimited | Unlimited | Unlimited | $30/mo |
| US Mobile | Best family plan | Unlimited | Unlimited | 5GB | $15/mo |
| Ultra Mobile | Best 5G plan | Unlimited | Unlimited | 2GB | $14/mo |
| Ting | Best Talk & text plan | Unlimited | Unlimited | 0GB | $10/mo |
| Red Pocket | Best plan for 2 lines | 500 | 500 | 0.5GB | $10/mo |
| Good2Go Mobile | Best cheap plan | Unlimited | Unlimited | 3GB | $20/mo |
| US Mobile | Best tablet data plan | 0 | 0 | 2GB | $10/mo |