The cheapest Galaxy eSIM in October
Best cheap T-Mobile Samsung eSIM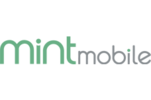 Unlimitedmins
Unlimitedtexts
T-Mobile unlimited phone plans
| Plan | Data | Monthly Price | Annual Cost |
| --- | --- | --- | --- |
| T-Mobile Magenta | Unlimited | $70 | $840 |
| T-Mobile Magenta Max | Unlimited | $85 | $1,020 |
T-Mobile vs Mint Mobile Plan Comparison
Keep your T-Mobile phone, number & coverage: Save $660 per year
Carrier
Network Coverage
4G LTE Data
Price
Annual Cost
T-Mobile
T-Mobile 4G LTE
Unltd*
$70/mo
$840/yr
Mint Mobile
T-Mobile 4G LTE
4GB
$15/mo
$180/yr
*Don't waste money on unlimited data - Avg. data usage is only 3-5GB
Savings
$55/mo
$660/yr
Compare the best cheap T-Mobile phone plans
---
Best cheap Verizon Samsung eSIM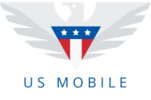 Unlimitedmins
Unlimitedtexts
Powered by: Verizon & T-Mobile
Verizon unlimited phone plans
| Plan | Data | Monthly Price | Annual Cost |
| --- | --- | --- | --- |
| Verizon Play More Unlimited | Unlimited | $80 | $960 |
| Verizon Do More Unlimited | Unlimited | $80 | $960 |
| Verizon Get More Unlimited | Unlimited | $90 | $1,080 |
Verizon vs US Mobile Plan Comparison
Keep your Verizon phone, number & coverage: Save $780 per year
Carrier
Network Coverage
4G LTE Data
Price
Annual Cost
Verizon
Verizon 4G LTE
Unltd*
$80/mo
$960/yr
US Mobile
Verizon 4G LTE
5GB
$15/mo
$180/yr
*Don't waste money on unlimited data - Avg. data usage is only 3-5GB
Savings
$65/mo
$780/yr
Compare the best cheap Verizon phone plans
---
Best cheap AT&T Samsung eSIM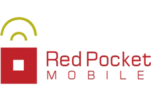 Unlimitedmins
Unlimitedtexts
$15/mo*
$30/mo
$3.00 per GB
Powered by: AT&T, Verizon & T-Mobile
AT&T unlimited phone plans
| Plan | Data | Monthly Price | Annual Cost |
| --- | --- | --- | --- |
| AT&T Unlimited Extra | Unlimited | $75 | $900 |
| AT&T Unlimited Elite | Unlimited | $85 | $1,020 |
AT&T vs Red Pocket Plan Comparison
Keep your AT&T phone, number & coverage: Save $555 per year
Carrier
Network Coverage
4G LTE Data
Price
Annual Cost
AT&T
AT&T 4G LTE
Unltd*
$75/mo
$900/yr
Red Pocket
AT&T 4G LTE
10GB
$30/mo
$345/yr
*Don't waste money on unlimited data - Avg. data usage is only 3-5GB
Savings
$45/mo
$555/yr
Compare the best cheap AT&T phone plans
---
Best cheap Samsung eSIM plans
Plans
Plan
Minutes
Texts
Data
Price

Unlimited

Unlimited

4GB

$15*

* $45 for 3 Months Service

Unlimited

Unlimited

10GB

$20*

* $60 for 3 Months Service

Unlimited

Unlimited

15GB

$25*

* $75 for 3 months Service

Unlimited

Unlimited

Unlimited

$30*

* $90 for 3 months Service
Benefits
Pros
Offers the latest phones with 0% finance

Prepay months in bulk for more savings

Reliable network coverage

Works with most GSM phones
Cons
No family plans

Minimum 3 months
Benefits
Operates on the nationwide T-Mobile network

7-day money-back guarantee

Prepaid - no contract, credit check, or activation fee

Bring your phone or buy a Mint Mobile device

Keep your phone number

Using your phone as a mobile hotspot is permitted

Free calling to Canada & Mexico, affordable rates to 160+ other locations

Flat-rate international roaming available as an add-on feature

Customer service by phone on weekdays and weekends, 24/7 by virtual chat
Plans
Plan
Minutes
Texts
Data
Price

Unlimited

Unlimited

4GB

$15*

* $45 for 3 Months Service

Unlimited

Unlimited

10GB

$20*

* $60 for 3 Months Service

Unlimited

Unlimited

15GB

$25*

* $75 for 3 months Service

Unlimited

Unlimited

Unlimited

$30*

* $90 for 3 months Service
Benefits
Pros
Offers the latest phones with 0% finance

Prepay months in bulk for more savings

Reliable network coverage

Works with most GSM phones
Cons
No family plans

Minimum 3 months
Benefits
Operates on the nationwide T-Mobile network

7-day money-back guarantee

Prepaid - no contract, credit check, or activation fee

Bring your phone or buy a Mint Mobile device

Keep your phone number

Using your phone as a mobile hotspot is permitted

Free calling to Canada & Mexico, affordable rates to 160+ other locations

Flat-rate international roaming available as an add-on feature

Customer service by phone on weekdays and weekends, 24/7 by virtual chat
Benefits
Pros
Flexible, no contract plans

24/7 customer service

5G coverage available
Cons
No international calling

Phone selection
Benefits
Coverage on either the T-Mobile or Verizon network

Risk-free trial: Full refund within 14 days or before 1000 talk, text, or MB's is used

Prepaid - no contract, credit check, or activation fee

Bring your own GSM or CDMA phone or choose from a small selection of phones for sale

Keep your own phone number

Mobile hotspot use available as add-on option with unlimited data plans

International roaming plans available with eSIMs

Add-ons available for talk, text, and data, with rollover

24/7 customer support
Plans
Plan
Minutes
Texts
Data
Price

Unlimited

Unlimited

0.3GB

$8*

* Extra 20% Off with code: MSP20

Unlimited

Unlimited

2GB

$11*

* Extra 20% Off with code: MSP20

Unlimited

Unlimited

3GB

$16*

* Extra 20% Off with code: MSP20

Unlimited

Unlimited

6GB

$22*

* Extra 20% Off with code: MSP20

Unlimited

Unlimited

15GB

$24*

* Extra 20% Off with code: MSP20

Unlimited

Unlimited

Unlimited

$32*

* Extra 20% Off with code: MSP20
Benefits
Pros
Simple account dashboard

Unlimited international talk and text

Nationwide coverage
Benefits
Coverage provided on the nationwide T-Mobile network

Prepaid service - no contract, credit check, or activation fee

Bring your own compatible GSM phone or buy one from Ultra Mobile

Mobile hotspot use supported

Unlimited global texting and unlimited calling to 80+ countries

International roaming credits available in $5, $10, or $20 denominations

International plan tier comes with uTalk - a feature that gives you up to 1250 bonus minutes to your choice of 39 additional destinations

Customer service available by phone, email, and chat from 6am to 6pm every day
Benefits
Pros
Flexible, no contract plans

24/7 customer service

5G coverage available
Cons
No international calling

Phone selection
Benefits
Coverage on either the T-Mobile or Verizon network

Risk-free trial: Full refund within 14 days or before 1000 talk, text, or MB's is used

Prepaid - no contract, credit check, or activation fee

Bring your own GSM or CDMA phone or choose from a small selection of phones for sale

Keep your own phone number

Mobile hotspot use available as add-on option with unlimited data plans

International roaming plans available with eSIMs

Add-ons available for talk, text, and data, with rollover

24/7 customer support
Compare the best Samsung Galaxy eSIM plans
| Carrier | Network | Minutes | Texts | Data | Price |
| --- | --- | --- | --- | --- | --- |
| Ultra Mobile | T-Mobile | Unltd | Unltd | 2GB | $11** Extra 20% Off with code: MSP20 |
| Mint Mobile | T-Mobile | Unltd | Unltd | 4GB | $15** $45 for 3 Months Service |
| US Mobile | Verizon & T-Mobile | Unltd | Unltd | 12GB | $20Free Starter Kit with code: MSPUSM |
| Mint Mobile | T-Mobile | Unltd | Unltd | Unltd | $30** $90 for 3 months Service |
| Ultra Mobile | T-Mobile | Unltd | Unltd | 0.3GB | $8** Extra 20% Off with code: MSP20 |
eSIM carrier coverage comparison
Network performance ratings
Source: Rootmetrics
Samsung Galaxy eSIM plan features
4G LTE data speeds: Since MVNOs operate on the big four cellular networks you'll pay less without sacrificing speed. More and more are adding 5G coverage all the time so you can expect high-speed data.
Unlimited talk and text messaging: Finding a new unlimited plan has never been easier. Virtually all small carriers include unlimited text and calls in their plan options. Compare cheap talk and text plans with or without data.
International calls to Canada and Mexico: International calling is a must for many people. Luckily MVNOs offer some of the best international phone plans, with free calling to certain countries like Canada and Mexico, and discounted rates on others.
Multiline discounts: Low-cost carriers also offer some of the cheapest family cell phone plans, with multi-line discounts.
Wi-Fi calling: This feature is handy when you're out of your service area, allowing you to make calls over the internet instead of on your cellular connection.
Tethering/hotspot data: Many low-cost carriers allow you to use your phone as a hotspot. Pick an MVNO with the best mobile hotspot plans so you can share your mobile hotspot data with other devices.
HD video streaming: Just like the big guys, some MVNOs offer HD video streaming and some don't. Read the fine print to find the option you want.
Samsung eSIM plan types
---
Samsung eSIM FAQs
Is Samsung compatible with eSIM?
Yes, certain Samsung phones are compatible, the Samsung S20 series and above work with eSIM.
How do I activate eSIM on my Samsung phone?
To activate your eSIM you'll be sent a QR code by your carrier (or an activation number). Then in your phone's settings all you do is scan the QR code and it's all ready to go.
Does Samsung S21 have eSIM?
Yes, the Samsung S21 supports eSIM.