The best unlimited mobile hotspot plans in October
Unlimited hotspot plan benefits
We love Mobile Virtual Network Operators or MVNOs. If you're on the lookout for cheap cell phone plans, they're the best route to go down.
Want to stay on the same network, keep your phone and number, plus get greater flexibility?
Yep. You've got it. Forget the major carriers. Plans include everything you need, but come at a much better price with an MVNO.
Nationwide coverage: These cell phone carriers operate on the very same networks as the big four carriers.
High-speed data: Just because you're paying less, that doesn't mean you'll get lower speeds.
Much lower prices: Why are MVNOs so much cheaper? They don't have the huge overhead and advertising costs the big guys do.
No contracts: Don't get trapped into a two-year agreement. Switch carriers when you decide to with a no contract phone plan.
Bring your own device: You can bring your own device. No need to sign up for pricey device payments.
Customize your plan: You decide how much data you need. Pick the plan options that fit your budget - not the one your carrier thinks you need.
Great customer support: Smaller mobile providers are known for their attention to their customers. Stop feeling like an anonymous number getting lost in the crowd! Check out our carrier user reviews before switching.
---
Best cheap T-Mobile unlimited hotspot plan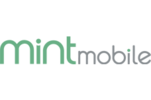 Compare the best cheap T-Mobile hotspot plans
---
Best cheap Verizon unlimited hotspot plan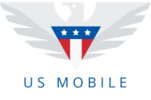 Powered by: Verizon & T-Mobile
Compare the best cheap Verizon hotspot plans
---
Best cheap AT&T high data hotspot plan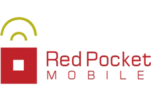 Compare the best cheap AT&T hotspot plans
---
Compare cheap mobile hotspot plans
Carrier
Network
Minutes
Texts
Data
Price
Red Pocket
AT&T
0
0
1GB
$10
Mint Mobile
T-Mobile
0
0
4GB
$15*

* $45 for 3 Months Service

Ultra Mobile
T-Mobile
0
0
6GB
$23*

* 20% Off with code: MSP20

US Mobile
Verizon & T-Mobile
0
0
15GB
$26

Free Starter Kit with code: MSPUSM

Mint Mobile
T-Mobile
0
0
Unltd
$30*

* $90 for 3 months Service
Carrier coverage comparison
Which prepaid carrier is best for you? That depends on which network has the best coverage in your area.
Network performance ratings
Source: Rootmetrics
Carrier customer service comparsion
Concerned that low-cost carriers won't have good customer service? Don't be, on average MVNOs score much higher customer ratings than the big networks as you'll see in the comparison chart below:
---
Considerations when comparing unlimited hotspot plans
The best way to be happy with your data plan in the long run is to make sure all your bases are covered.
Network coverage: All three major networks have extensive nationwide 4G LTE coverage. Still, you'll want to check out coverage maps to be sure the carrier you choose has the strongest service. There are some variations in 5G network coverage too, so you'll want to consider if that's a major factor for you.
Data speeds: You'll enjoy 4G LTE data speeds most of the time, regardless of network. Many smaller carrier plans include 5G at no extra cost, where available of course. In order to get 5G hotspot speeds you will need a 5G compatible device.
Data allowance: There's a plan to fit virtually everyone's needs. If you do need a truly unlimited data only plan bear in mind there's still usually a data cap. Once you reach this amount your internet connection will be throttled to 2G or 3G speeds. Be sure to read the fine print so you know how much high speed data you actually get.
Device compatibility: When you bring your own device to a new carrier you want to make sure it will work on the network. You can check MiFi and other compatible devices the same way you would with your smartphone. Generally that means entering the IMEI number into the carrier's website to be sure it'll work with your new plan.
How to switch to a cheaper unlimited hotspot plan
It's never been easier to switch. Let's break it down.
Customize your plan. Whether you're looking for a truly unlimited plan, or in the market for something more basic, choose a plan to suit your cell phone needs.
Prepare to make the switch. Make sure your old bills are paid up and your phone is unlocked. If you're getting a new device, transferring data from one to another is simple. Even if you're going from an iPhone to Android, and vice versa.
Set up your new plan. Keep your current carrier account open until your number has ported over. Once you're sure your new plan is up and running, cancel your old account. If you've got a new device with your Tello plan, it should be ready to use when it arrives. If you're bringing your own phone then you'll need to follow the instructions with the new SIM card kit that Tello will send to you in the post.
---
Unlimited hotspot plans FAQs
Who has the best unlimited hotspot plan?
Depending on your needs you'll find the best value hotspot plans with unlimited data from MVNOS - Mobile Virtual Network Operators. Operating on the main US telecoms network carriers like US Mobile and Tello offer unlimited data at half the price.
How long does 30GB of hotspot last?
We only use around 3 to 5GB a month, you can estimate your monthly data usage with our data usage calculator. On average 30GB of data would provide 60 hours of streaming video or browsing the internet for around 360 hours.
Which carrier has the best mobile hotspot?
The best is personal to what your hotspot needs are, but you'll find the best value with low cost carriers like Tello.
---
Recap
Mobile Virtual Network Operators can help you save hundreds of dollars on your data only plan.
But do you really need unlimited data? If you can't do without unlimited data, MVNOs like Red Pocket Mobile provide a great option. But unlimited never really means unlimited. Often with a data cap that once reached your speeds are slowed considerably.
You can estimate your average monthly data use using our free tool, to see if you could save money on a set data only plan.
MVNOs make the switch over easy when you bring your own mobile hotspot device, once you've chosen your plan you can be up and running within a few days.
| Carrier | Best for... | Mins | Texts | Data | Price |
| --- | --- | --- | --- | --- | --- |
| Mint Mobile | T-Mobile hotspot plan | 0 | 0 | Unlimited | $30/mo |
| US Mobile | Verizon hotspot plan | 0 | 0 | Unlimited | $45/mo |
| Red Pocket | AT&T hotspot plan | 0 | 0 | 20GB | $40/mo |