The best cheap BYOD plans in October
Bring your own device benefits
Nationwide coverage: Smaller cell phone carriers all operate on either the AT&T, T-Mobile or Verizon networks. Your service plan only changes in price, not quality.
High speed data: Get the same 4G LTE and 5G hotspots speeds as you do with the major name brands.
Much lower prices: Instead of spending tons on marketing and brick and mortar stores, MVNOs give you better rates.
No contracts: Say goodbye to contracts and credit checks. Smaller carriers sell prepaid data only plans as well as no contract phone plans.
Customize your plan: Stop overpaying for data plans that don't fit your needs or your budget. Choose anywhere between 1GB and 20GB of high speed data. Or go with an unlimited data only plan.
Great customer service: Smaller carriers tend to get better customer service ratings than the major providers. Read our carrier user reviews before switching.
---
Cheapest T-Mobile BYOD plan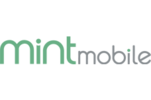 Compare the best cheap T-Mobile BYOD plans
---
Cheapest Verizon BYOD plan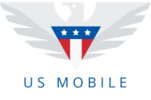 Powered by: Verizon & T-Mobile
Compare the best cheap Verizon BYOD plans
---
Cheapest AT&T BYOD plan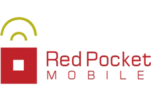 Compare the best cheap AT&T BYOD plans
---
Compare cheap bring your own device plans
Carrier
Network
Minutes
Texts
Data
Price
Red Pocket
AT&T
0
0
1GB
$10
Mint Mobile
T-Mobile
0
0
4GB
$15*

* $45 for 3 Months Service

Ultra Mobile
T-Mobile
0
0
6GB
$23*

* 20% Off with code: MSP20

US Mobile
Verizon & T-Mobile
0
0
15GB
$26

Free Starter Kit with code: MSPUSM

Mint Mobile
T-Mobile
0
0
Unltd
$30*

* $90 for 3 months Service
Carrier coverage comparison
Which prepaid mobile hotspot plan is best for you? That depends on which network has the best coverage in your area.
Network performance ratings
Source: Rootmetrics
---
Considerations when comparing BYOD plans
The best way to be happy with your data plan in the long run is to make sure all your bases are covered.
Network coverage: All three major networks have extensive nationwide 4G LTE coverage. Still, you'll want to check out coverage maps to be sure the carrier you choose has the strongest service. There are some variations in 5G network coverage too, so you'll want to consider if that's a major factor for you.
Data speeds: You'll enjoy 4G LTE data speeds most of the time, regardless of network. Many smaller carrier plans include 5G at no extra cost, where available of course. In order to get 5G hotspot speeds you will need a 5G compatible device.
Data allowance: There's a plan to fit virtually everyone's needs. If you do need a truly unlimited data only plan bear in mind there's still usually a data cap. Once you reach this amount your internet connection will be throttled to 2G or 3G speeds. Be sure to read the fine print so you know how much high speed data you actually get.
Device compatibility: When you bring your own device to a new carrier you want to make sure it will work on the network. You can check MiFi and other compatible devices the same way you would with your smartphone. Generally that means entering the IMEI number into the carrier's website to be sure it'll work with your new plan.
How to bring your device to a cheaper carrier
No need to be intimidated by switching - it's easier than ever.
Pick a plan. Take advantage of our handy data usage calculator to figure out exactly what you need.
Prepare to make the switch. Make sure your old data only plan is paid up and that your mobile hotspot device is unlocked to use with another carrier. If you don't already have one you can buy unlocked mobile hotspot devices that are ready to use.
Set up your new plan. You'll get a data only SIM card either in the mail or from a store. You just pop that into your tablet or mobile hotspot device and follow the carrier's instructions.
---
Bring your own device FAQs
Who has the best bring your own device plan?
The best value BYOD plans are provided by MVNOS. These low cost carriers encourage you to bring your own phone, tablet or Wi-Fi device so you can save even more money.
Is it cheaper to bring your own device?
Yes. Without the cost of upgrading your phone or data only device you'll be able to save yourself hundreds of dollars.
What is BYOD plan?
A BYOD plan means you bring your own compatible device to a new cell phone plan or data only plan. You can check which carriers your device is compatible with by using our IMEI checker.
---
Recap
Mobile Virtual Network Operators make it easy for you to bring your own device. If you're not looking to upgrade to the latest gadget you could save hundreds of dollars by just purchasing a data only SIM card kit from one of these carriers.
With low cost carriers like Red Pocket Mobile and Tello, you'll find the best value plans, and there's no contracts, so you have the flexibility to change your plan at any time.
Data only plans are ideal if you're just looking for internet access when away from home and you don't need any minutes or texts. If you really want an unlimited data plan, there's a variety of options with MVNOs.