The cheapest prepaid BYOD plans
By Rob Webber - Last updated on
Looking for a data only plan for your tablet or mobile hotspot? We like to take away the overwhelm and help you save money which is why we love low-cost carriers like Tello and US Mobile.
These low-cost carriers, also known as MVNOs, are powered by the same US networks but their plans are a fraction of the cost. And when you're bringing your own device you'll find plans starting under $10 per month.
We've broken it down for you below with a range of the best data only MVNO plans including pros and cons to help you find the cheapest deal for you.
Best T-Mobile BYOD plan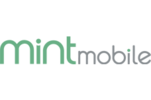 ---
Best Verizon BYOD plan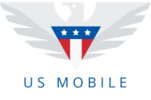 Powered by: Verizon & T-Mobile
---
Best AT&T BYOD plan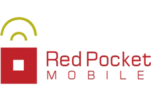 ---
Compare cheap BYOD plans
| Carrier | Data | Network | Price |
| --- | --- | --- | --- |
| Tello 1GB data only plan | 1GB | T-Mobile | $6 |
| Mint Mobile 4GB data only plan | 4GB | T-Mobile | $15** Only $45 for 3 Months Service |
| US Mobile 6GB data only plan | 6GB | Verizon & T-Mobile | $20* Free 10 Day Trial |
| Mint Mobile 15GB data only plan | 15GB | T-Mobile | $25** Only $75 for 3 Months Service |
| Tello unlimited data only plan | Unltd | T-Mobile | $29 |
---
BYOD plans FAQs
Are BYOD plans cheaper?
Bring your own device plans are cheaper as they can save you money on your monthly payments by not having to pay for the latest device. If you don't want or need the latest upgrade, keep your device and bring it with you to your new carrier. You can check your device is compatible with our IMEI checker.
Does BYOD have a contract?
MVNOs offer no contract data only plans and they encourage you to bring your own device to help save you money. If you're choosing a low-cost carrier like Red Pocket Mobile or Tello you'll find plenty of flexible no contract plans.
What are the pros and cons of BYOD?
A bring your own device plan can cut your monthly cell phone bills by half. With flexible plans and prices starting as low as $6 a month, there's no contract so you can upgrade or cancel at any time. However, if you like getting your hands on the latest device and technology then a BYOD plan may not be for you.
---
Recap
A data only plan for your mobile hotspot or tablet doesn't have to be expensive. With MVNOs you'll find a range of plans that could save you up to $600 a year.
If you're happy with your current device, MVNOs make it quick and easy to switch, getting you up and running within a few days. There's no lengthy contract with these plans, with no commitment you have the flexibility to amend or cancel your plan at any time if your needs change.
If you're using your data only plan for travelling you can check cell phone coverage in the areas you need to find out which network offers the best coverage for you.