This Mint Mobile data only plan includes 4GB data for only $15 per month. Mint Mobile internet plans offer wireless coverage on the T-Mobile 5G and 4G LTE network. To learn more about why this is one of the best cell phone plans, check out MoneySavingPro's Mint Mobile review
Plans
Plan
Data
Price
View plan

15GB

$15*

* Only $45 for 3 Months Service

View Plan

10GB

$15*

* Only $45 for 3 Months Service

View Plan

4GB

$15*

* Only $45 for 3 Months Service

View Plan

Unlimited

$15*

* Only $45 for 3 Months Service

View Plan
Review
Pros
Offers the latest phones with 0% finance

Prepay months in bulk for more savings

Reliable network coverage

Works with most GSM phones
Cons
No family plans

Minimum 3 months
Benefits
Operates on the nationwide T-Mobile network

7-day money-back guarantee

Prepaid - no contract, credit check, or activation fee

Bring your phone or buy a Mint Mobile device

Keep your phone number

Using your phone as a mobile hotspot is permitted

Free calling to Canada & Mexico, affordable rates to 160+ other locations

Flat-rate international roaming available as an add-on feature

Customer service by phone on weekdays and weekends, 24/7 by virtual chat
This US Mobile data only plan includes 4GB data for only $15 per month. US Mobile internet plans offer wireless coverage on the Verizon & T-Mobile 5G and 4G LTE networks. To learn more about why this is one of the best cell phone plans, check out MoneySavingPro's US Mobile review
Review
Pros
Flexible, no contract plans

24/7 customer service

5G coverage available
Cons
No international calling

Phone selection
Benefits
Coverage on either the T-Mobile or Verizon network

Risk-free trial: Full refund within 14 days or before 1000 talk, text, or MB's is used

Prepaid - no contract, credit check, or activation fee

Bring your own GSM or CDMA phone or choose from a small selection of phones for sale

Keep your own phone number

Mobile hotspot use available as add-on option with unlimited data plans

International roaming plans available with eSIMs

Add-ons available for talk, text, and data, with rollover

24/7 customer support
This Red Pocket data only plan includes 5GB data for only $25 per month. Red Pocket internet plans offer wireless coverage on the AT&T 5G and 4G LTE network. To learn more about why this is one of the best cell phone plans, check out MoneySavingPro's Red Pocket review
Plans
Plan
Data
Price
View plan

Red Pocket 500MB

500MB

$10

View Plan

Red Pocket 3GB - 12 Mths

3GB

$15*

* $180 for 12 Months Service

View Plan

3GB

$20

View Plan

Red Pocket 10GB - 12 Mths

10GB

$22.50*

* $270 for 12 Months Service

View Plan

Red Pocket 25GB - 12 Mths

25GB

$30*

* $360 for 12 Months Service

View Plan

10GB

$30

View Plan

Red Pocket 100GB - 12 Mths

100GB

$37.50*

* $450 for 12 Months Service

View Plan

25GB

$40

View Plan

100GB

$50

View Plan
Review
Pros
Nationwide coverage

No contracts

Latest selection of phones
Cons
Account dashboard needs work

No 0% financing options on latest phones

Customer service
Benefits
Operates on all four networks - AT&T, T-Mobile, Sprint, and Verizon

Prepaid cell phone plans - no contract, credit check, or activation fees

Bring your own GSM or CDMA device and keep your phone number

Mobile hotspot/tethering allowed with your plan data

Free international calling to 70+ countries

Customer service available in English, Chinese, Filipino, and Spanish via chat or phone
This US Mobile data only plan includes 2GB data for only $10 per month. US Mobile internet plans offer wireless coverage on the Verizon & T-Mobile 5G and 4G LTE networks. To learn more about why this is one of the best cell phone plans, check out MoneySavingPro's US Mobile review
Review
Pros
Flexible, no contract plans

24/7 customer service

5G coverage available
Cons
No international calling

Phone selection
Benefits
Coverage on either the T-Mobile or Verizon network

Risk-free trial: Full refund within 14 days or before 1000 talk, text, or MB's is used

Prepaid - no contract, credit check, or activation fee

Bring your own GSM or CDMA phone or choose from a small selection of phones for sale

Keep your own phone number

Mobile hotspot use available as add-on option with unlimited data plans

International roaming plans available with eSIMs

Add-ons available for talk, text, and data, with rollover

24/7 customer support
This Mint Mobile data only plan includes unlimited data for only $15 per month. Mint Mobile internet plans offer wireless coverage on the T-Mobile 5G and 4G LTE network. To learn more about why this is one of the best cell phone plans, check out MoneySavingPro's Mint Mobile review
Plans
Plan
Data
Price
View plan

15GB

$15*

* Only $45 for 3 Months Service

View Plan

10GB

$15*

* Only $45 for 3 Months Service

View Plan

4GB

$15*

* Only $45 for 3 Months Service

View Plan

Unlimited

$15*

* Only $45 for 3 Months Service

View Plan
Review
Pros
Offers the latest phones with 0% finance

Prepay months in bulk for more savings

Reliable network coverage

Works with most GSM phones
Cons
No family plans

Minimum 3 months
Benefits
Operates on the nationwide T-Mobile network

7-day money-back guarantee

Prepaid - no contract, credit check, or activation fee

Bring your phone or buy a Mint Mobile device

Keep your phone number

Using your phone as a mobile hotspot is permitted

Free calling to Canada & Mexico, affordable rates to 160+ other locations

Flat-rate international roaming available as an add-on feature

Customer service by phone on weekdays and weekends, 24/7 by virtual chat
Cheap internet with no phone line
By Rob Webber - Last updated on
Cheap internet with no phone line benefits
We love Mobile Virtual Network Operators or MVNOs. If you're on the lookout for cheap cell phone plans, they're the best route to go down.
Want to stay on the same network, keep your phone and number, plus get greater flexibility?
Yep. You've got it. Forget the major carriers. Plans include everything you need, but come at a much better price with an MVNO.
Nationwide coverage: These cell phone carriers operate on the very same networks as the big four carriers.
High-speed data: Just because you're paying less, that doesn't mean you'll get lower speeds.
Much lower prices: Why are MVNOs so much cheaper? They don't have the huge overhead and advertising costs the big guys do.
No contracts: Don't get trapped into a two-year agreement. Switch carriers when you decide to with a no contract phone plan.
Bring your own device: You can bring your own device. No need to sign up for pricey device payments.
Customize your plan: You decide how much data you need. Pick the plan options that fit your budget - not the one your carrier thinks you need.
Great customer support: Smaller mobile providers are known for their attention to their customers. Stop feeling like an anonymous number getting lost in the crowd! Check out our carrier user reviews before switching.
---
Best cheap T-Mobile internet only plan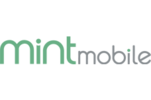 Compare the best prepaid T-Mobile internet plans
---
Best cheap Verizon internet only plan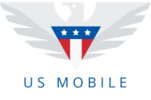 Powered by: Verizon & T-Mobile
Compare the best prepaid Verizon internet plans
---
Best cheap AT&T internet only plan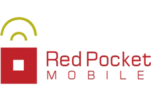 Compare the best prepaid AT&T internet plans
---
Cheap internet plans with no phone line
Carrier
Network
Data
Price
Tello
T-Mobile
1GB
$6
Mint Mobile
T-Mobile
4GB
$15*

* Only $45 for 3 Months Service

US Mobile
Verizon & T-Mobile
6GB
$20

* Free 10 Day Trial

Mint Mobile
T-Mobile
15GB
$15*

* Only $45 for 3 Months Service

Tello
T-Mobile
Unltd
$29
Carrier coverage comparison
Which prepaid carrier is best for you? That depends on which network has the best coverage in your area.
Network performance ratings
Source: Rootmetrics
Customer service comparison
Concerned that low-cost carriers won't have good customer service? Don't be, on average MVNOs score much higher customer ratings than the big networks as you'll see in the comparison chart below:
---
Considerations when comparing internet plans
The best way to be happy with your data plan in the long run is to make sure all your bases are covered.
Network coverage: All three major networks have extensive nationwide 4G LTE coverage. Still, you'll want to check out coverage maps to be sure the carrier you choose has the strongest service. There are some variations in 5G network coverage too, so you'll want to consider if that's a major factor for you.
Data speeds: You'll enjoy 4G LTE data speeds most of the time, regardless of network. Many smaller carrier plans include 5G at no extra cost, where available of course. In order to get 5G hotspot speeds you will need a 5G compatible device.
Data allowance: There's a plan to fit virtually everyone's needs. If you do need a truly unlimited data only plan bear in mind there's still usually a data cap. Once you reach this amount your internet connection will be throttled to 2G or 3G speeds. Be sure to read the fine print so you know how much high speed data you actually get.
Device compatibility: When you bring your own device to a new carrier you want to make sure it will work on the network. You can check MiFi and other compatible devices the same way you would with your smartphone. Generally that means entering the IMEI number into the carrier's website to be sure it'll work with your new plan.
How to switch to a cheaper internet plan
It's never been easier to switch. Let's break it down.
Customize your plan. Whether you're looking for a truly unlimited plan, or in the market for something more basic, choose a plan to suit your cell phone needs.
Prepare to make the switch. Make sure your old bills are paid up and your phone is unlocked. If you're getting a new device, transferring data from one to another is simple. Even if you're going from an iPhone to Android, and vice versa.
Set up your new plan. Keep your current carrier account open until your number has ported over. Once you're sure your new plan is up and running, cancel your old account. If you've got a new device with your Tello plan, it should be ready to use when it arrives. If you're bringing your own phone then you'll need to follow the instructions with the new SIM card kit that Tello will send to you in the post.
| Carrier | Best for... | Mins | Texts | Data | Price |
| --- | --- | --- | --- | --- | --- |
| Mint Mobile | T-Mobile internet plan | 0 | 0 | 4GB | $15/mo |
| US Mobile | Verizon internet plan | 0 | 0 | 4GB | $15/mo |
| Red Pocket | AT&T internet plan | 0 | 0 | 5GB | $25/mo |
| US Mobile | Prepaid internet plan | 0 | 0 | 2GB | $10/mo |
| Mint Mobile | Unlimited internet plan | 0 | 0 | Unlimited | $30/mo |