The best mobile hotspot data plans in July
Best AT&T mobile hotspot plan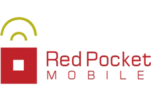 Compare best cheap AT&T hotspot plans
---
Best Verizon mobile hotspot plan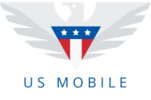 Powered by: Verizon & T-Mobile
Compare best cheap Verizon hotspot plans
---
Best T-Mobile mobile hotspot plan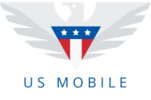 Powered by: Verizon & T-Mobile
Compare best cheap T-Mobile hotspot plans
---
Cheap mobile hotspot plans comparison
| Carrier | Network | Minutes | Texts | Data | Price |
| --- | --- | --- | --- | --- | --- |
| | T-Mobile | 0 | 0 | 1GB | $4.50** 25% Off for 6 Months |
| | Verizon & T-Mobile | 0 | 0 | 2GB | $10Free Starter Kit with code: MSPUSM |
| | AT&T | 0 | 0 | 5GB | $25 |
| | T-Mobile | 0 | 0 | Unltd | $29.30** 25% Off for 6 Months |
| | Verizon & T-Mobile | 0 | 0 | 15GB | $26Free Starter Kit with code: MSPUSM |
---
Compare hotspot plans FAQs
Who has the cheapest unlimited hotspot?
MVNOs like Tello provide the best value unlimited data only SIM cards for mobile hotspots. However make sure to check the small print as unlimited never really means unlimited and you'll normally have a set data limit that once reached means your speeds are reduced significantly.
Who has the best deals on mobile hotspot?
Depending on how much data you need and which cell phone coverage works best in your area, with a low cost carrier like Tello, Red Pocket, and US Mobile you'll find data only SIM cards starting from around $6 a month. The prices vary depending on how much data you need.
Can 5G hotspot replace home internet?
The technology that 5G provides, with faster download speeds, and faster upload speeds, it's a possibility. However as 5G is still being rolled out, it's too early for a definite answer, and whether it would be beneficial would depend on coverage in your area.