The best cheap prepaid mobile plans in July
Compare AT&T prepaid mobile plans
| Carrier | Network | Minutes | Texts | Data | Price |
| --- | --- | --- | --- | --- | --- |
| | AT&T & T-Mobile | Unltd | Unltd | 3GB | $10** 50% Off for 3 Months |
| | AT&T | Unltd | Unltd | 6GB | $22.50** 25% Off for 3 Months |
| | AT&T & T-Mobile | Unltd | Unltd | 12GB | $25** $300 for 12 Months Service |
| | AT&T & T-Mobile | Unltd | Unltd | 1GB | $7.50** 50% Off for 3 Months |
| | AT&T, Verizon, T-Mobile & Sprint | Unltd | Unltd | 3GB | $20 |
Best cheap AT&T prepaid mobile plan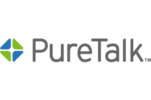 Unlimitedmins
Unlimitedtexts
AT&T vs Pure Talk Plan Comparison
Keep your AT&T phone, number & coverage: Save $619 per year
Carrier

Network Coverage

4G LTE Data

Price

Annual Cost

AT&T 4G LTE

Unltd*

$75/mo

$900/yr

AT&T 4G LTE

4GB

$25/mo

$281/yr

*Don't waste money on unlimited data - Avg. data usage is only 3-5GB
Savings
$50/mo
$619/yr
Compare the best AT&T prepaid plans
---
Compare Verizon prepaid mobile plans
| Carrier | Network | Minutes | Texts | Data | Price |
| --- | --- | --- | --- | --- | --- |
| | T-Mobile & Verizon | Unltd | Unltd | 0GB | $10** $5 extra per GB |
| | Verizon & T-Mobile | Unltd | Unltd | 5GB | $15Free Starter Kit with code: MSPUSM |
| | T-Mobile & Verizon | Unltd | Unltd | Unltd | $25** $20 Off for 3 Months |
| | Verizon & T-Mobile | Unltd | Unltd | 30GB | $30Free Starter Kit with code: MSPUSM |
| | AT&T, Verizon, T-Mobile & Sprint | Unltd | Unltd | 3GB | $20 |
Best cheap Verizon prepaid mobile plan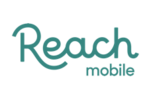 Unlimitedmins
Unlimitedtexts
Verizon vs Reach Mobile Plan Comparison
Keep your Verizon phone, number & coverage: Save $645 per year
Carrier

Network Coverage

4G LTE Data

Price

Annual Cost

Verizon 4G LTE

Unltd*

$80/mo

$960/yr

Verizon 4G LTE

3GB

$30/mo

$315/yr

*Don't waste money on unlimited data - Avg. data usage is only 3-5GB
Savings
$50/mo
$645/yr
Compare the best Verizon prepaid plans
---
Compare T-Mobile prepaid mobile plans
| Carrier | Network | Minutes | Texts | Data | Price |
| --- | --- | --- | --- | --- | --- |
| | T-Mobile | Unltd | Unltd | 1GB | $7.50** 25% Off for 6 Months |
| | T-Mobile | Unltd | Unltd | 4GB | $15** $45 for 3 Months Service |
| | T-Mobile & Verizon | Unltd | Unltd | Unltd | $25** $20 Off for 3 Months |
| | T-Mobile | Unltd | Unltd | 3GB | $11** $66 for 6 Months Service |
| | AT&T & T-Mobile | Unltd | Unltd | 3GB | $10** 50% Off for 3 Months |
Best cheap T-Mobile prepaid mobile plan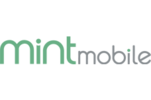 Unlimitedmins
Unlimitedtexts
T-Mobile vs Mint Mobile Plan Comparison
Keep your T-Mobile phone, number & coverage: Save $540 per year
Carrier

Network Coverage

4G LTE Data

Price

Annual Cost

T-Mobile 4G LTE

Unltd*

$60/mo

$720/yr

T-Mobile 4G LTE

4GB

$15/mo

$180/yr

*Don't waste money on unlimited data - Avg. data usage is only 3-5GB
Savings
$45/mo
$540/yr
Compare the best T-Mobile prepaid plans
---
Compare cheap prepaid mobile plans
| Carrier | Network | Minutes | Texts | Data | Price |
| --- | --- | --- | --- | --- | --- |
| | T-Mobile | Unltd | Unltd | 1GB | $7.50** 25% Off for 6 Months |
| | AT&T | Unltd | Unltd | 2GB | $15** 25% Off for 3 Months |
| | T-Mobile & Verizon | Unltd | Unltd | Unltd | $25** $20 Off for 3 Months |
| | T-Mobile | Unltd | Unltd | 10GB | $20** $60 for 3 Months Service |
| | AT&T | Unltd | Unltd | 6GB | $22.50** 25% Off for 3 Months |
---
Prepaid mobile plans FAQs
What is the cheapest prepaid phone plan?
A prepaid phone plan from an MVNO could cost you as little as $10 a month. There's a variety of cheap prepaid plans with low cost carriers like Mint Mobile, Tello, Twigby, and US Mobile.
Which company has the best prepaid plan?
MVNOs provide the best value prepaid plans, but the best low cost carrier will come down to a number of factors including what perks you're looking for and affordability. With a wide variety of plans there's something for everyone.
Which cell phone plans don't require a credit check?
Cell phone plans from MVNOs require no contract and no credit checks.