The best cheap prepaid wireless plans in October
Compare AT&T prepaid wireless plans
| Carrier | Network | Minutes | Texts | Data | Price |
| --- | --- | --- | --- | --- | --- |
| Good2Go Mobile | AT&T & T-Mobile | Unltd | Unltd | 1GB | $7.50** 50% Off for 3 Months |
| Red Pocket | AT&T, Verizon & T-Mobile | Unltd | Unltd | 3GB | $10** 50% Off First Month |
| Good2Go Mobile | AT&T & T-Mobile | Unltd | Unltd | 3GB | $10** 50% Off for 3 Months |
| Red Pocket | AT&T, Verizon & T-Mobile | Unltd | Unltd | 10GB | $15** 50% Off First Month |
| Good2Go Mobile | AT&T & T-Mobile | Unltd | Unltd | 0GB | $10 |
Best cheap AT&T prepaid wireless plan
AT&T vs Pure Talk Plan Comparison
Keep your AT&T phone, number & coverage: Save $619 per year
Carrier
Network Coverage
4G LTE Data
Price
Annual Cost
AT&T
AT&T 4G LTE
Unltd*
$75/mo
$900/yr
Pure Talk
AT&T 4G LTE
4GB
$25/mo
$281/yr
*Don't waste money on unlimited data - Avg. data usage is only 3-5GB
Savings
$50/mo
$619/yr
Compare the best AT&T prepaid wireless plans
---
Compare Verizon prepaid wireless plans
| Carrier | Network | Minutes | Texts | Data | Price |
| --- | --- | --- | --- | --- | --- |
| US Mobile | Verizon & T-Mobile | Unltd | Unltd | 1GB | $12Free Starter Kit with code: MSPUSM |
| Twigby | Verizon | Unltd | Unltd | 3GB | $10** 50% Off for 6 Months |
| Ting | T-Mobile & Verizon | Unltd | Unltd | Unltd | $25** $20 Off for 3 Months |
| US Mobile | Verizon & T-Mobile | Unltd | Unltd | 30GB | $30Free Starter Kit with code: MSPUSM |
| Red Pocket | AT&T, Verizon & T-Mobile | Unltd | Unltd | 3GB | $10** 50% Off First Month |
Best cheap Verizon prepaid wireless plan
Verizon vs Reach Mobile Plan Comparison
Keep your Verizon phone, number & coverage: Save $645 per year
Carrier
Network Coverage
4G LTE Data
Price
Annual Cost
Verizon
Verizon 4G LTE
Unltd*
$80/mo
$960/yr
Reach Mobile
Verizon 4G LTE
3GB
$30/mo
$315/yr
*Don't waste money on unlimited data - Avg. data usage is only 3-5GB
Savings
$50/mo
$645/yr
Compare the best Verizon prepaid wireless plans
---
Compare T-Mobile prepaid wireless plans
| Carrier | Network | Minutes | Texts | Data | Price |
| --- | --- | --- | --- | --- | --- |
| Tello | T-Mobile | Unltd | Unltd | 1GB | $10 |
| Mint Mobile | T-Mobile | Unltd | Unltd | 4GB | $15** $45 for 3 Months Service |
| US Mobile | Verizon & T-Mobile | Unltd | Unltd | 12GB | $20Free Starter Kit with code: MSPUSM |
| Ting | T-Mobile & Verizon | Unltd | Unltd | Unltd | $25** $20 Off for 3 Months |
| Ultra Mobile | T-Mobile | Unltd | Unltd | 2GB | $11** Extra 20% Off with code: MSP20 |
Best cheap T-Mobile prepaid wireless plan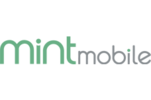 Unlimitedmins
Unlimitedtexts
T-Mobile vs Mint Mobile Plan Comparison
Keep your T-Mobile phone, number & coverage: Save $660 per year
Carrier
Network Coverage
4G LTE Data
Price
Annual Cost
T-Mobile
T-Mobile 4G LTE
Unltd*
$70/mo
$840/yr
Mint Mobile
T-Mobile 4G LTE
4GB
$15/mo
$180/yr
*Don't waste money on unlimited data - Avg. data usage is only 3-5GB
Savings
$55/mo
$660/yr
Compare the best T-Mobile prepaid wireless plans
---
Compare cheap prepaid wireless plans
| Carrier | Network | Minutes | Texts | Data | Price |
| --- | --- | --- | --- | --- | --- |
| Tello | T-Mobile | Unltd | Unltd | 1GB | $10 |
| Mint Mobile | T-Mobile | Unltd | Unltd | 4GB | $15** $45 for 3 Months Service |
| Twigby | Verizon | Unltd | Unltd | 5GB | $12.50** 50% Off for 6 Months |
| Ting | T-Mobile & Verizon | Unltd | Unltd | Unltd | $25** $20 Off for 3 Months |
| US Mobile | Verizon & T-Mobile | Unltd | Unltd | 30GB | $30Free Starter Kit with code: MSPUSM |
---
Prepaid wireless plans FAQs
Who has the cheapest wireless plan?
Finding a cheap wireless plan is easy with MVNOs. You'll find plenty of cheap options no matter what your budget is, with plans starting from $10 a month.
Are prepaid cell phone plans cheaper?
Yes, most prepaid cell phone plans are cheaper. The most popular low cost plans are with alternative carriers like Mint Mobile, Ting, and Pure Talk, who have cheap plans but still give you access to the same coverage with the main US networks.
Should I switch to a prepaid plan?
If you're looking to save money on your cell phone bill then a prepaid plan is worth comparing. Not only are they half the price, but there's no contract so you have the freedom to cancel or amend your plan at any time.