This US Mobile SIM kit includes unlimited mins, unlimited texts and 5GB data for $15 for 1 month of wireless service. US Mobile plans offer wireless coverage on the Verizon & T-Mobile 5G and 4G LTE networks. To learn more about why this is one of the best cell phone plans, check out MoneySavingPro's US Mobile review
Review
Pros
Flexible, no contract plans

24/7 customer service

5G coverage available
Cons
No international calling

Phone selection
Benefits
Coverage on either the T-Mobile or Verizon network

Risk-free trial: Full refund within 14 days or before 1000 talk, text, or MB's is used

Prepaid - no contract, credit check, or activation fee

Bring your own GSM or CDMA phone or choose from a small selection of phones for sale

Keep your own phone number

Mobile hotspot use available as add-on option with unlimited data plans

International roaming plans available with eSIMs

Add-ons available for talk, text, and data, with rollover

24/7 customer support
This Mint Mobile SIM kit includes unlimited mins, unlimited texts and unlimited data for $30 for 3 months of wireless service. Mint Mobile plans offer wireless coverage on the T-Mobile 5G and 4G LTE network. To learn more about why this is one of the best cell phone plans, check out MoneySavingPro's Mint Mobile review
Plans
Plan
Data
Price
View plan

4GB

$15*

* 3 Months FREE: $45 for 6 mths service

View Plan

10GB

$20*

* 3 Months FREE: $60 for 6 mths service

View Plan

15GB

$25*

* 3 Months FREE: $75 for 6 mths service

View Plan

Unlimited

$30*

* 3 Months FREE: $90 for 6 mths service

View Plan
Review
Pros
Offers the latest phones with 0% finance

Prepay months in bulk for more savings

Reliable network coverage

Works with most GSM phones
Cons
No family plans

Minimum 3 months
Benefits
Operates on the nationwide T-Mobile network

7-day money-back guarantee

Prepaid - no contract, credit check, or activation fee

Bring your phone or buy a Mint Mobile device

Keep your phone number

Using your phone as a mobile hotspot is permitted

Free calling to Canada & Mexico, affordable rates to 160+ other locations

Flat-rate international roaming available as an add-on feature

Customer service by phone on weekdays and weekends, 24/7 by virtual chat
This Tello SIM kit includes unlimited mins, unlimited texts and 1GB data for $10 for 1 month of wireless service. Tello plans offer wireless coverage on the T-Mobile 5G and 4G LTE network. To learn more about why this is one of the best cell phone plans, check out MoneySavingPro's Tello review
Review
Pros
No contract. No bulk buying.

24/7 friendly customer support

4G LTE/5G nationwide coverage

Free Hotspot & Wi-Fi Calling

Free international calls to 60+ countries
Cons
No roaming

Coverage in rural areas
Benefits
Service on the nationwide T-Mobile network

Money-back guarantee on phones (no refunds on plans)

Prepaid - no contract, credit check, or activation fee

Bring your own phone or choose from a modest selection of new or refurbished devices

Keep your current phone number

Use of your plan data as a mobile hotspot through your phone is allowed

Use your minutes to call Canada, China, and Mexico

Minutes to other countries available as add-on

24/7 customer service
This Ultra Mobile SIM kit includes unlimited mins, unlimited texts and 2GB data for $19 for 1 month of wireless service. Ultra Mobile plans offer wireless coverage on the T-Mobile 5G and 4G LTE network. To learn more about why this is one of the best cell phone plans, check out MoneySavingPro's Ultra Mobile review
Plans
Plan
Data
Price
View plan

2GB

$10*

* Only $120 for 12 Mths Service

View Plan

Ultra Mobile 250MB SIM card

250MB

$12*

* 20% Off First Month

View Plan

2GB

$15*

* 20% Off First Month

View Plan

Unlimited

$39*

* 20% Off First Month

View Plan
Review
Pros
Simple account dashboard

Unlimited international talk and text

Nationwide coverage
Benefits
Coverage provided on the nationwide T-Mobile network

Prepaid service - no contract, credit check, or activation fee

Bring your own compatible GSM phone or buy one from Ultra Mobile

Mobile hotspot use supported

Unlimited global texting and unlimited calling to 80+ countries

International roaming credits available in $5, $10, or $20 denominations

International plan tier comes with uTalk - a feature that gives you up to 1250 bonus minutes to your choice of 39 additional destinations

Customer service available by phone, email, and chat from 6am to 6pm every day
This Twigby SIM kit includes unlimited mins, unlimited texts and 4GB data for $10 for 1 month of wireless service. Twigby plans offer wireless coverage on the Verizon 5G and 4G LTE network. To learn more about why this is one of the best cell phone plans, check out MoneySavingPro's Twigby review
Plans
Plan
Data
Price
View plan

1GB

$5*

* $10 Off for 3 Months

View Plan

Twigby 0GB SIM card

0GB

$5*

* $5 Off for 3 Months

View Plan

4GB

$10*

* $10 Off for 3 Months

View Plan

7GB

$15*

* $10 Off for 3 Months

View Plan

10GB

$20*

* $10 Off for 3 Months

View Plan
Review
Pros
5G & 4G LTE coverage on Verizon network

No hotspot charges

International calling and texting

30 day money back guarantee

Great new customer discounts
Cons
Limited cell phone selection
Benefits
Runs on the Verizon networks

30-day money-back satisfaction guarantee on phones and plans (under 300 minutes, 300 texts, or 300 MB of data used)

Prepaid - no contracts, credit checks, or activation fees

Bring your CDMA device or choose from a modest selection of Twigby phones

Keep your own phone number

Use your phone and plan data as a mobile hotspot

Use your plan minutes to call Canada, China, and Mexico

Free international texting to over 180 countries

US-based chat support available weekdays 7am to 9pm CST and 10am to 6pm on weekends
This Mint Mobile SIM kit includes 0 mins, 0 texts and 4GB data for $15 for 3 months of wireless service. Mint Mobile plans offer wireless coverage on the T-Mobile 5G and 4G LTE network. To learn more about why this is one of the best cell phone plans, check out MoneySavingPro's Mint Mobile review
Plans
Plan
Data
Price
View plan

4GB

$15*

* 3 Months FREE: $45 for 6 mths service

View Plan

10GB

$20*

* 3 Months FREE: $60 for 6 mths service

View Plan

15GB

$25*

* 3 Months FREE: $75 for 6 mths service

View Plan

Unlimited

$30*

* 3 Months FREE: $90 for 6 mths service

View Plan
Review
Pros
Offers the latest phones with 0% finance

Prepay months in bulk for more savings

Reliable network coverage

Works with most GSM phones
Cons
No family plans

Minimum 3 months
Benefits
Operates on the nationwide T-Mobile network

7-day money-back guarantee

Prepaid - no contract, credit check, or activation fee

Bring your phone or buy a Mint Mobile device

Keep your phone number

Using your phone as a mobile hotspot is permitted

Free calling to Canada & Mexico, affordable rates to 160+ other locations

Flat-rate international roaming available as an add-on feature

Customer service by phone on weekdays and weekends, 24/7 by virtual chat
This US Mobile SIM kit includes 0 mins, 0 texts and 500MB data for $5 for 1 month of wireless service. US Mobile plans offer wireless coverage on the Verizon & T-Mobile 5G and 4G LTE networks. To learn more about why this is one of the best cell phone plans, check out MoneySavingPro's US Mobile review
Review
Pros
Flexible, no contract plans

24/7 customer service

5G coverage available
Cons
No international calling

Phone selection
Benefits
Coverage on either the T-Mobile or Verizon network

Risk-free trial: Full refund within 14 days or before 1000 talk, text, or MB's is used

Prepaid - no contract, credit check, or activation fee

Bring your own GSM or CDMA phone or choose from a small selection of phones for sale

Keep your own phone number

Mobile hotspot use available as add-on option with unlimited data plans

International roaming plans available with eSIMs

Add-ons available for talk, text, and data, with rollover

24/7 customer support
This Red Pocket SIM kit includes 0 mins, 0 texts and 1GB data for $10 for 1 month of wireless service. Red Pocket plans offer wireless coverage on the AT&T 5G and 4G LTE network. To learn more about why this is one of the best cell phone plans, check out MoneySavingPro's Red Pocket review
Plans
Plan
Data
Price
View plan

Red Pocket 500MB SIM card

500MB

$5

* Only $60 for 12 Mths Service

View Plan

3GB

$15*

* Only $180 for 12 Mths Service

View Plan

10GB

$23*

* Only $270 for 12 Mths Service

View Plan

25GB

$30*

* Only $360 for 12 Mths Service

View Plan

100GB

$38*

* Only $450 for 12 Mths Service

View Plan
Review
Pros
Nationwide coverage

No contracts

Latest selection of phones
Cons
Account dashboard needs work

No 0% financing options on latest phones

Customer service
Benefits
Operates on all four networks - AT&T, T-Mobile, Sprint, and Verizon

Prepaid cell phone plans - no contract, credit check, or activation fees

Bring your own GSM or CDMA device and keep your phone number

Mobile hotspot/tethering allowed with your plan data

Free international calling to 70+ countries

Customer service available in English, Chinese, Filipino, and Spanish via chat or phone
Best cheap SIM card in Colorado in 2022
By Rob Webber - Last updated on
Prepaid SIM card benefits
Purchasing the best prepaid SIM card separately can help cut the cost of your cell phone bill. And there are plenty of benefits to choosing prepaid phone plans from a low-cost carrier.
Lower prices: Offering the best value for money you could save up to $600 a year on the best GSM SIM card and the best CDMA SIM card deals from MVNOs.
Same great coverage: Low-cost carriers are powered by the same US networks, so whether you're looking for an AT&T prepaid SIM card, Verizon prepaid SIM card, or a T-Mobile prepaid SIM card you'll find plenty of options available.
No annual contracts: There are no long-term contracts, so you have the freedom and flexibility to amend your plan or change carriers should your needs change. All without any early termination fees.
Affordable upgrades: Low-cost carriers like Mint Mobile offer affordable phone and SIM card bundles or the option to purchase prepaid phones if you're looking to upgrade.
4G LTE data speeds: You'll receive the same nationwide coverage with LTE 4G data speeds from the main US networks.
5G network: If you're looking for access to the fast 5G network, and have a compatible phone, MVNOs offer the best 5G SIM card deals.
iPhones: If you don't want to upgrade you can save money by getting the best iPhone SIM card that's compatible with your current iPhone.
Samsung phones: Save money on the best Samsung SIM card for your Samsung phone without having to buy the latest handset.
Smart watches: It's not just SIM cards for phones, there's a range of the best SIM card for Smartwatch deals.
Unlimited data: If it's a must-have, you can get unlimited by choosing from the best unlimited data SIM card that offers unlimited calls, texts, and data.
Mobile hotspot data: When you're away from home and need to connect to the internet an AT&T data SIM card, Verizon data SIM card, or T-Mobile data SIM card can give you peace of mind and help you stay connected even when there's no Wi-Fi.
Order online: MVNOs are online-based, so you can order your free SIM card starter kit and have it delivered straight to your door.
---
Best T-Mobile SIM card in Colorado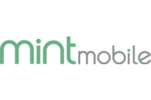 Unlimitedmins
Unlimitedtexts
T-Mobile vs Mint Mobile comparison
Keep your T-Mobile phone, number & coverage: Save $660 per year
Carrier
Network

Coverage

4G/5G

Data
Price

Annual

Cost
T-Mobile
T-Mobile 4G & 5G
Unltd*
$70/mo
$840/yr
Mint Mobile
T-Mobile 4G & 5G
4GB
$15/mo
$180/yr
*Don't waste money on unlimited data - Avg. data usage is only 3-5GB
Savings
$55/mo
$660/yr
Compare: T-Mobile prepaid SIM cards
---
Best Verizon SIM card in Colorado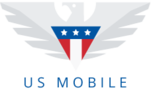 Unlimitedmins
Unlimitedtexts
Verizon vs US Mobile comparison
Keep your Verizon phone, number & coverage: Save $780 per year
Carrier
Network

Coverage

4G/5G

Data
Price

Annual

Cost
Verizon
Verizon 4G & 5G
Unltd*
$80/mo
$960/yr
US Mobile
Verizon 4G & 5G
5GB
$15/mo
$180/yr
*Don't waste money on unlimited data - Avg. data usage is only 3-5GB
Savings
$65/mo
$780/yr
Compare: Verizon prepaid SIM cards
---
Best AT&T SIM card in Colorado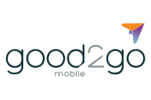 Unlimitedmins
Unlimitedtexts
AT&T vs Good2Go Mobile comparison
Keep your AT&T phone, number & coverage: Save $690 per year
Carrier
Network

Coverage

4G/5G

Data
Price

Annual

Cost
AT&T
AT&T 4G & 5G
Unltd*
$75/mo
$900/yr
Good2Go Mobile
AT&T 4G & 5G
3GB
$20/mo
$210/yr
*Don't waste money on unlimited data - Avg. data usage is only 3-5GB
Savings
$55/mo
$690/yr
Compare: AT&T prepaid SIM cards
---
Prepaid SIM card carrier features
4G LTE & 5G data speeds: Since MVNOs operate on the big three cellular networks you'll pay less without sacrificing speed. More and more are adding 5G coverage all the time so you can expect high-speed data.
Unlimited talk and text messaging: Finding a new unlimited plan has never been easier. Virtually all small carriers include unlimited text and calls in their plan options. Compare cheap talk and text plans with or without data.
International calls to Canada and Mexico: International calling is a must for many people. Luckily MVNOs offer some of the best international phone plans, with free calling to certain countries like Canada and Mexico, and discounted rates on others.
Multiline discounts: Low-cost carriers also offer some of the cheapest family cell phone plans, with multi-line discounts.
Wi-Fi calling: This feature is handy when you're out of your service area, allowing you to make calls over the internet instead of on your cellular connection.
Tethering/hotspot data: Many low-cost carriers allow you to use your phone as a hotspot. Pick an MVNO with the best mobile hotspot plans so you can share your mobile hotspot data with other devices.
HD video streaming: Just like the big guys, some MVNOs offer HD video streaming and some don't. Read the fine print to find the option you want.
---
Best cheap prepaid SIM cards in Colorado
---
Carrier coverage in Colorado
Which prepaid carrier is best for you? That depends on which network has the best coverage in your area.
Whether you go with a GSM carrier (T-Mobile and AT&T) or a CDMA carrier (Verizon) you'll enjoy national coverage, just like with the major carriers.
Network performance ratings
Source: Rootmetrics
Prepaid carrier customer service
It's a myth that customer care is worse with an alternative carrier. On average MVNOs score much, much higher for customer satisfaction than big networks. Take a look at the comparison chart here to see what we're getting at.
---
Switch to a cheap bring your own phone plan
Who doesn't love simple? The great thing about MVNOs is that switching carriers and keeping your own device is just that. Simple.
You need an unlocked phone, so your current carrier will have released it for use on another network. Once you've checked with your new provider about phone compatibility the rest is a breeze.
Most low-cost carriers simply provide you with a prepaid SIM card. Pop it into your phone and follow the instructions. Make sure you don't cancel your current phone plan until you've ported your phone number over to the new carrier to avoid any hitches and hurdles.
It's easy to switch carriers. Let's break it down into three simple steps.
Customize your plan. Choose a plan to suit your cell phone needs.
Prepare to make the switch. Pay old bills and get your phone unlocked.
Set up your new plan. Keep your current account open until your number has ported over. Once you're sure your new plan is up and running, cancel the old one. New devices will come ready to go and transferring data from one to another is usually seamless. If you're bringing your own phone you'll need to follow the instructions with the SIM card kit that will be sent to you in the post.
---
SIM card sizes
There are three different SIM card sizes in the various Apple iPhone models. Each has an adapter in case you want to switch to a phone with an incompatible SIM Card slot.
1. Standard SIM Card - The original SIM Card size is similar to any card in your wallet. However, if you want to transfer your data to a new phone, you can take out a small portion of the SIM card to insert into another iPhone. The original iPhone along with the older iPhone 3G and 3GS all use the original SIM Card, according to Apple.
2. Micro SIM Card - Micro SIM Cards were introduced with the iPhone 4 in 2010. The Micro SIM is also used in the iPhone 4s. The Micro SIM Card size is small compared to the original SIM card but not quite as small as the Nano SIM card.
3. Nano SIM Card - Nano SIM Cards are the smallest SIM cards that came out in the iPhone 5 in 2013. The cards have been in every iPhone since, all the way up to the iPhone 7 Plus.
How to remove a SIM card
To remove the SIM card from your Apple iPhone all you need is the SIM card remover tool provided to you when you bought your phone, or a small paper clip.
If using the paperclip, unfold it and gently insert the end into the small pinhole in the SIM tray.
Press gently until the SIM tray pops up, you do not need to use much pressure.
Pull the SIM tray out gently, be careful the SIM card does not fall out.
Swap your SIM card over, making sure you have aligned the SIM in the correct position.
Re-insert the SIM tray into the iPhone.
---
SIM card in Colorado FAQs
What is a prepaid SIM card?
A SIM card - or subscriber identity module card - is where your phone information is stored.
How much does a prepaid SIM card cost in Colorado?
A prepaid SIM card typically costs between $10-70 per month depending on the carrier and data plan.
Where can I buy a prepaid SIM card in Colorado?
SIM cards can be purchased online or in retail stores such as Best Buy, Target, and Walmart.
Colorado carriers by city
| | | | |
| --- | --- | --- | --- |
| Arvada, CO | Aurora, CO | Boulder, CO | Broomfield, CO |
| Castle Rock, CO | Centennial, CO | Colorado Springs, CO | Commerce City, CO |
| Denver, CO | Fort Collins, CO | Grand Junction, CO | Greeley, CO |
| Lakewood, CO | Longmont, CO | Loveland, CO | Pueblo, CO |
| Thornton, CO | Westminster, CO | | |
Rob Webber
Rob has 15+ years experience in the US and UK running price comparison sites for cell phone plans, smartphone deals, TV, and internet. He loves thinking outside of the box to build tools that empower consumers to make more informed decisions.