The best phone plans for 2 lines in July
Best cheap AT&T plan for 2 lines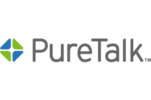 Unlimitedmins
Unlimitedtexts
AT&T vs Pure Talk Plan Comparison
Keep your AT&T phone, number & coverage: Save $562 per year
Carrier

Network Coverage

4G LTE Data

Price

Annual Cost

AT&T 4G LTE

Unltd*

$75/mo

$900/yr

AT&T 4G LTE

6GB

$30/mo

$338/yr

*Don't waste money on unlimited data - Avg. data usage is only 3-5GB
Savings
$45/mo
$562/yr
Compare the best AT&T plans for 2 lines
---
Best cheap Verizon plan for 2 lines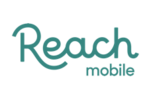 Unlimitedmins
Unlimitedtexts
Verizon vs Reach Mobile Plan Comparison
Keep your Verizon phone, number & coverage: Save $486 per year
Carrier

Network Coverage

4G LTE Data

Price

Annual Cost

Verizon 4G LTE

Unltd*

$80/mo

$960/yr

Verizon 4G LTE

8GB

$45/mo

$474/yr

*Don't waste money on unlimited data - Avg. data usage is only 3-5GB
Savings
$35/mo
$486/yr
Compare the best Verizon plans for 2 lines
---
Best cheap T-Mobile plan for 2 lines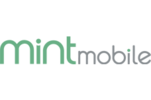 Unlimitedmins
Unlimitedtexts
T-Mobile vs Mint Mobile Plan Comparison
Keep your T-Mobile phone, number & coverage: Save $480 per year
Carrier

Network Coverage

4G LTE Data

Price

Annual Cost

T-Mobile 4G LTE

Unltd*

$60/mo

$720/yr

T-Mobile 4G LTE

10GB

$20/mo

$240/yr

*Don't waste money on unlimited data - Avg. data usage is only 3-5GB
Savings
$40/mo
$480/yr
Compare the best T-Mobile plans for 2 lines
---
Cheapest cell phone plans for 2 lines
| Carrier | Network | Minutes | Texts | Data | Price |
| --- | --- | --- | --- | --- | --- |
| | T-Mobile | Unltd | Unltd | 1GB | $7.50** 25% Off for 6 Months |
| | AT&T | Unltd | Unltd | 2GB | $15** 25% Off for 3 Months |
| | T-Mobile & Verizon | Unltd | Unltd | Unltd | $25** $20 Off for 3 Months |
| | T-Mobile | Unltd | Unltd | 10GB | $20** $60 for 3 Months Service |
| | AT&T | Unltd | Unltd | 6GB | $22.50** 25% Off for 3 Months |
---
Plans for 2 lines FAQs
Which phone plan is best for 2 lines?
The best will depend on your cell phone use and budget. MVNOs offer flexible no contract plans, with discounts for additional lines. Running on the major US networks, you'll receive the same quality coverage but at half the price.
Are family plans cheaper than individual?
If you're getting more than one phone line, a family plan could save you money. Most MVNOs will offer you a discount for each additional line added to your plan.
How much is unlimited data for 2 lines?
MVNOs offer unlimited data plans starting from around $30, but it's worth checking if you could save money by opting for a set data plan. You can check your cell phone usage with our free tool.