The best kids cell phone plans in July
Best cheap AT&T phone plan for kids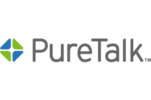 Unlimitedmins
Unlimitedtexts
AT&T vs Pure Talk Plan Comparison
Keep your AT&T phone, number & coverage: Save $675 per year
Carrier

Network Coverage

4G LTE Data

Price

Annual Cost

AT&T 4G LTE

Unltd*

$75/mo

$900/yr

AT&T 4G LTE

2GB

$20/mo

$225/yr

*Don't waste money on unlimited data - Avg. data usage is only 3-5GB
Savings
$55/mo
$675/yr
---
Best cheap Verizon phone plan for kids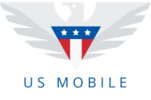 Unlimitedmins
Unlimitedtexts
Powered by: Verizon & T-Mobile
Verizon vs US Mobile Plan Comparison
Keep your Verizon phone, number & coverage: Save $780 per year
Carrier

Network Coverage

4G LTE Data

Price

Annual Cost

Verizon 4G LTE

Unltd*

$80/mo

$960/yr

Verizon 4G LTE

5GB

$15/mo

$180/yr

*Don't waste money on unlimited data - Avg. data usage is only 3-5GB
Savings
$65/mo
$780/yr
---
Best cheap T-Mobile phone plan for kids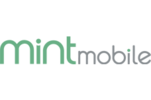 Unlimitedmins
Unlimitedtexts
T-Mobile vs Mint Mobile Plan Comparison
Keep your T-Mobile phone, number & coverage: Save $540 per year
Carrier

Network Coverage

4G LTE Data

Price

Annual Cost

T-Mobile 4G LTE

Unltd*

$60/mo

$720/yr

T-Mobile 4G LTE

4GB

$15/mo

$180/yr

*Don't waste money on unlimited data - Avg. data usage is only 3-5GB
Savings
$45/mo
$540/yr
---
Kids phone plans comparison
| Carrier | Network | Minutes | Texts | Data | Price |
| --- | --- | --- | --- | --- | --- |
| | T-Mobile | Unltd | Unltd | 1GB | $7.50** 25% Off for 6 Months |
| | AT&T | Unltd | Unltd | 2GB | $15** 25% Off for 3 Months |
| | T-Mobile & Verizon | Unltd | Unltd | Unltd | $25** $20 Off for 3 Months |
| | T-Mobile | Unltd | Unltd | 10GB | $20** $60 for 3 Months Service |
| | AT&T | Unltd | Unltd | 6GB | $22.50** 25% Off for 3 Months |
---
Kids phone plans FAQs
What phone plan is best for kids?
The best plan will depend on the age of your child and what they'll be using their phone for. With MVNOs you'll find affordable plans starting from around $10 a month with most plans offering unlimited calls and texts.
Who has the least expensive cell phone plan?
MVNOs like Tello, Reach Mobile, and Twigby offer a variety of low cost plans starting from $10 per month.
Which phone company has the cheapest unlimited plan?
If you really need unlimited, Mint Mobile and Ting offer good value for money unlimited plans. Just be sure to check the small print as most unlimited data plans are not unlimited, and they'll be a set data limit which once reached causes speeds to slow.