Twigby review in October
Pros
No hotspot/tethering charges

International calling and texting

4G LTE coverage

Exclusive deals and discounts as a Twigby customer
Cons
Limited handset selection

Not for the data hungry
Twigby is a low-cost carrier that offers cheaper cell phone plans while still providing trustworthy coverage.
Also known as an MVNO (Mobile Virtual Network Operator), Twigby came onto the scene in 2016 with plans aimed at low to medium data users.
With some of the cheapest plan prices amongst the low-cost carriers, there is something for everyone.
We've answered all your questions below to help you compare Twigby and discover if this MVNO is right for you.
Twigby plans & pricing
Plan
Network
Minutes
Texts
Data
Price
Unlimited Talk & Text
Verizon
Unltd
Unltd
0GB
$6.50*

* 50% Off for 6 Months

1GB Data
Verizon
Unltd
Unltd
1GB
$8*

* 50% Off for 6 Months

3GB Data
Verizon
Unltd
Unltd
3GB
$10*

* 50% Off for 6 Months

5GB Data
Verizon
Unltd
Unltd
5GB
$12.50*

* 50% Off for 6 Months

10GB Data
Verizon
Unltd
Unltd
10GB
$17.50*

* 50% Off for 6 Months
With no lengthy tie-ins, Twigby provides prepaid plans with no contract, credit check, or early termination fee.
Offering some of the cheapest plans available from low-cost carriers, all of their plans include unlimited talk and text.
With no unlimited data plan, Twigby's plans aren't designed for the data-hungry. However, we don't believe you need unlimited. On average we only use around 3 to 5GB of data monthly. You can use our free data tool to estimate your usage.
Savings comparison
Verizon vs Twigby Plan Comparison
Keep your Verizon phone, number & coverage: Save $735 per year
Carrier
Network

Coverage

4G LTE

Data
Price

Annual

Cost
Verizon
Verizon 4G LTE
Unltd*
$80/mo
$960/yr
Twigby
Verizon 4G LTE
5GB
$25/mo
$225/yr
*Don't waste money on unlimited data - Avg. data usage is only 3-5GB
Savings
$55/mo
$735/yr
Twigby benefits
Lower prices: a low-cost carrier plan is typically between $10-$45, whereas a traditional cell phone plan is around $80 a month.
Same quality coverage: powered by the big US networks you can rely on the same quality coverage.
No commitment: there are no contracts so if your needs change you can cancel and switch at any time.
Keep your phone and number: you don't need to upgrade your phone or change your number to switch. Bring your own phone and keep your number.
Buy online: with these carriers, you can choose and buy your plan in the comfort of your own home.
Twigby coverage
Operating on a network that is consistently top with 4G LTE coverage provides Twigby customers reliability.
What network does Twigby use?
Twigby hooks onto the popular Verizon network. You can check the Verizon coverage map to see how it works in your area.
Network coverage ratings
Sources: RootMetrics, OpenSignal, and Ookla.
Twigby data speeds
Twigby offers 4G LTE high-speed data, which is 10x faster than 3G.
Twigby data plans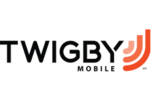 Unlimitedmins
Unlimitedtexts
$10/mo*
$20/mo
$6.67 per GB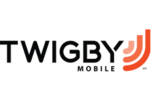 Unlimitedmins
Unlimitedtexts
$12.50/mo*
$25/mo
$5.00 per GB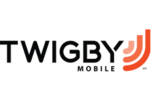 Unlimitedmins
Unlimitedtexts
$17.50/mo*
$35/mo
$3.50 per GB
Twigby features
Bring your own phone
Save even more money and bring your own phone to Twigby. It's easy to switch over and you can bring your number too.
International calling
Twigby plans provide international calling - including Mexico, Canada & China.
Mobile hotspot
With Twigby you're never charged more to use your mobile hotspot.
Money-back guarantee
Twigby is so confident in their plans they offer a 30-day guarantee. If you're not happy simply get a refund.
Twigby Family plans
Twigby
1 line
2 lines
3 lines
4 lines
Unlimited Talk & Text
$13
$26

$13/line

$39

$13/line

$52

$13/line

1GB Data
$19
$38

$19/line

$57

$19/line

$76

$19/line

3GB Data
$20
$40

$20/line

$60

$20/line

$80

$20/line

5GB Data
$25
$50

$25/line

$75

$25/line

$100

$25/line

10GB Data
$35
$70

$35/line

$105

$35/line

$140

$35/line
Twigby phone deals
If you're looking to buy a new phone, Twigby does offer a small selection, but they don't sell the latest smartphones. Bringing your own phone is a great way to save even more money. You can also use our cell phone comparison tool to compare features and prices on a Twigby compatible phone.
Compare iPhone prices
---
Twigby customer service
The comparison table below shows Twigby user ratings are significantly higher than all of the major carriers.
Find out what real customers are saying about this carrier with our Twigby user reviews.
You can contact customer support by online chat only, but they're available 24/7.
How do Twigby plans compare?
Carrier
Network
Minutes
Texts
Data
Price
Tello
T-Mobile
Unltd
Unltd
1GB
$10
Mint Mobile
T-Mobile
Unltd
Unltd
4GB
$15*

* $45 for 3 Months Service

Twigby
Verizon
Unltd
Unltd
5GB
$12.50*

* 50% Off for 6 Months

Ting
T-Mobile & Verizon
Unltd
Unltd
Unltd
$25*

* $20 Off for 3 Months

US Mobile
Verizon & T-Mobile
Unltd
Unltd
30GB
$30

Free Starter Kit with code: MSPUSM
Switching to Twigby
Moving over to Twigby is easy when you're bringing your own phone:
Order your Twigby SIM card starter kit online.
When it arrives replace the SIM card in your phone and follow the activation process.
You can then transfer your number, which may take up to 24 hours.
Enjoy the same phone at a fraction of the cost.
Twigby FAQs
Is Twigby service good?
Running off the Verizon network, Twigby's cell phone service is reliable. They offer customizable cell phone plans with some great device options. They're known for their responsive online customer service.
What towers does Twigby use?
Twigby piggybacks off the Verizon network. Twigby doesn't have to cover maintenance costs for these towers, so they can pass on those extra savings to you.
Recap
Operating on the number one network for 4G LTE coverage nationwide, you can rely on Twigby for coverage. They offer some of the best-priced cell phone plans out there from an MVNO.
Unless you cannot live without unlimited data, Twigby offers great low budget options without sacrificing quality. As long as you don't mind online chat customer support, Twigby is a great budget-friendly option.
If you're not sure if Twigby is right for you, check out more Verizon MVNOs to compare.