T-Mobile reviews: 68 customer service reviews
T-Mobile customer reviews & complaints in 2023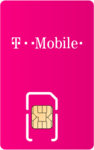 Customer Reviews
2
68 T-Mobile reviews
T-Mobile customer service ratings
T-MOBILE IS A RIPPOFF
I've been a member for 13 years with T-Mobile 4 on personal and 9 years on the business plan and every single month I have to call up because they overcharge me. And then when I wait on hold, we'll put them to call me back, they wind up turning my phone off before I can get the bill fixed then charge me additional $20 restoration fee per line when I have 5 lines. I mean, every single month they did this to me and every single month I have to call up. I will definitely never recommen…d T-Mobile to my friends and family or to you. Be aware
Price is not as advertised
I went by a T-Mobile store to sign up for 2 of the 55-Plus phone lines. The lines that are advertised to be $27.50/month for each line would have cost $110.00 per month for 2 lines, plus $30.00 per line for activation. Not exactly as advertised. The FTC should do something about their advertising, and T-Mobile should be ashamed.
TMOBILE IS HORRIBLE NIGHTMARE!
DO NOT GET SERVICE WITH THEM THEY HAVE CAUSED ME TRICH FROM ALL THE STRESS THAT THEY HAVE BEEN MAKING ME GO THROUGH FOR THE PAST 10 MONTHS
Customer service doesn't help you.
On phone for hour and not even manager could help. Will call back tomorrow. Last December we traded our phones in. They were paid for. Told we would get 400.00 off each phone. We received 75. And they are creding it each month for 30. We through it was two. Being charged for ear buds I never received. They were supposed to be free with a rebate. They are telling me there wasn't any promotion like that then. We were lied to by two different association at the store. I called before and was tol…d they are still on backoder. Funny my husband's came right away. We paid for them in full that night. I think it's time to change company
Company has taken a huge dive
What happened to T-Mobile in the last 6mos...they used to be one of my favorite companies I was referring people to and now they have declined enormously in all areas...my bills are wrong...I tried their internet supposedly for a 15 day trial and was told it would work where I live which was not truthful and then the whole thing has been a total time drain trying to get rid of it and being charged and every phone call a total waste as they don't do what they tell you they're going to d…o....if this continues I'll be going back to Verizon soon as something has changed and made it just an awful company to deal with...very sad!!
Burglers
After buying a phone in Best Buy T mobile. T- MOBILE waited 3 months to recharge me a monthly fee for a phone that I have a receipt for. Here I am 4 months later with no resolution or call back or workable link to send receipt. Corporate office did not make a diffrence. They decide you have not paid for your phone open your schedule. Here 6m going to 7m ordeal of 1 hr holds with a promise to resolve without results.
Terrible Reception!
I switched to T-Mobile from AT&T for my iPhone 6 months ago. AT&T's service coverage was terrible in many of the areas I travel. And I was tired of the "rip-off" of their post-paid plans. T-Mobile offers great Pre-paid plans at great prices with lots of data for streaming. However, T-Mobile's coverage is even worse than AT&T's coverage! So, after 6 months of weak signals and dropped calls, I decided to move to Verizon. Well, just as AT&T, T-Mobi…le makes it almost impossible to port your number to your new provider - requiring a special "port your number PIN," which they make it almost impossible to obtain! And... their corporate stores - refuse to help you obtain the "special port PIN!" Just another attempt to try to prevent you from leaving. Well - I'm now with Verizon - and the service is way, way superior to either AT&T or T-Mobile. Don't waste your time and frustration with the others - just make sure you get the Verizon coverage, whether that's with Verizon, or Straight Talk, or Mint, or whatever - make sure you have the Verizon towers / network - and you will be a happy camper!
WORST company EVER.
After being a customer for over 15 years, I am now leaving TMobile. Their customer service is SO BAD. All calls are out sourced to Philippines..(I have relatives that live there, so nothing against the country) They are friendly and offer to help and make promises to fix the problem, but then never follow through with their promises. You then have to call back MULTIPLE times for the same issue. Still more promises, and no results. TMOBILE.. if you are reading this... your customer service reps a…re KILLING your business!!! I went into a local TMobile store. I said I wanted the best and biggest Android phone they had... and was sold a piece of junk. Lied to again. Worse than the old phone I had. SO FRUSTRATED in their customer service!!! Numerous calls, no help. Local store, no help. Nothing left to do, but leave. They literally drove me away with poor customer service, bad experience with the local store, and the run around x 1000.
Unknowledgeable Customer Service Agents
Customer care is extremely unhelpful and do not understand how to read the information provided on phone accounts. They will make up information (LIE) so they can get you off the phone. We had iPhones phones and apple watches paid off in 2021in order to upgrade still was unable to upgrade because they said there was a wait period coming out of their jump program of a round 60 days. We waited then did the upgrade in December 2021 and the phone was stolen and an empty box delivered by UPS. That wa…s the last straw I then moved my service to a new carrier! Since then I've had to pay over six hundred dollars in final bills and they are trying to charge for equipment (Apple Watch one rep said and another rep said Samsung watch) that was already paid off prior to doing upgrades in 2021 because we were told EVERYTHING G HAS TO BE PAID IN FULL BEFORE YOU CAN UPGRADE. so there should be no way we still owe for something if we were allowed to make the upgrade in December. Do not use T-Mobile because they will scam you out of all your money!
Excellent
I had and issue with my phone and the CSR Blanca on Shadeland Ave store was awesome I told her the situation and she was excellent
Terrible Customer Service
After being very happy with T-Mobile's service for 7.5 years, I can not believe that I have spent 1.5 months in customer service hell. I went into the store on 2/13/22 and was signed up for a plan (without my knowledge) that I specifically requested not to be placed into. Then, I received a follow up call from customer service to get feedback on my experience in the store. I told them what happened and proceeded for another 2 months to attempt to get my planned reverted back to the original… plan (which I was then told no longer existed). I spoke to a customer service rep who took all of my credit card information and then hung up on me. I immediately called back and found out that they should have never requested my credit card info...It's probably now on the dark web. A supervisor then told me to go into the store to change my account. The first store told me that I had to go to a corporate store. I drove to the corporate store immediately after and they said that I had to call. Then, after spending $4.75/gallon driving around to no avail, I have three customer service reps treat me like I am unable to read a bill and one offer me a $20 credit like it was a miracle for God. This is after they overcharged me $100. I've noticed that customer service has been suffering, but I never expected that after speaking to thirteen T-Mobile reps, that my loyalty is not at all valued (only three of them were nice and really attempted to help).
If I could give a zero I would.
Their customer service is an absolute joke. When I first signed up for service I called to have my phone #s ported. After a grueling 20 minutes I was advised they couldn't help me and I needed to go to a store. I gave it a few days and called back and got hung up on 5 times! Now the agent did call me back each time but seriously? I finally asked for a supervisor and requested my account be closed we couldn't even get through the first phone and I was hung up 5 times how were we going to take… care of the other 3 phones?! The supervisor advised me she would take care of it including my bill. Guess what came today a bill for a phone service I never even used!! Called to get it taken care of and once again I am directed to go to the store as they can't help me on the phone. T-Mobile needs to set to their customer service
T mobile cannot be trusted.
I signed up for their 5G home internet it was supposed to be covered in my area but only 2 bars of signal with no internet speed at all. I was told I could try it for 15 days free and I only kept it 3 days. Took it back to the same t mobile store they called and put me on the phone with the customer service rep after 30 minutes of waiting he assured me the account was closed and no charges even emailed me a statement showing it closed and a shipping label for the device. A few days later I recei…ved a text from t mobile stating that my card would be charged back to the phone for 1 hr after talking to 5 different people I was finally told there was no charges and the account was closed. Then my cc alerted me that they were charging my account which does not exist. They cannot be trusted. Beware of this company!
Horrible customer service
They keep charging a monthly fee for a phone that is Free as long as you keep the service. Every month it shows up. You call to correct the problem and then go through the same garbage next month.
My complaint is with T-Mobile customer service, it's absolutely useless. Even if you get a person that can talk to you and you can understand there are 30 other people talking at the same time and there's no way you can hear them.. I've never had a successful customer service call with them
T-Mobile sucks!
T-Mobile hires incompetent foreigners who are trained to provided scripted answers without actually resolving your concerns. I have called on numerous occasions in regards to activating my virtual gift card for a promotional rebate yet they can't seem to send a legible card or associate the card to live zip code. They have you on the phone for hours when you yourself are trying to work. T-Mobile is for jobless, unmotivated people who can sit around and not care about their time, credit, or liv…elihood. Back to Verizon we go!
Wish I still had sprint.
I just switched over from sprint to t-mobile, not by choice. I've had sprint for over 10 years now I'm looking for a new carrier. I have called them at least 5 times and still did not get anywhere. I sent them my iPhone max pro and I am not only having to pay for a new iPhone 13, but they are keeping my iPhone max pro for free. Never again will I trust this company. I am going to tell all of my colleagues, friends, my customers and family of how horrible my experience has been with the…m. My personal information was stolen from t-mobile I called them to ask how are they going to fix my credit. They said call the credit Bureau myself and discuss it with them. I mean wow! What a way to screw your customers over.
Worst Customer Service ever!
Tried two different stores to get help and both didn't have anyone there to open the stores on time.
They offer promotions ..fake liars..
Boost and t mobile are partners so when I referred a boost customer and was told I would get a bonus ..I checked on the status of referral today only to be denied because boost is a sprint company..all 3 boost ,sprint,and t mobile are liars..
long wait for customer service
18 minute wait time in store line, over 25 minute wait time on phone, call back disabled
Calculate Your Savings
How much could you save by switching carrier?