NUU F4L Prepaid
Cheapest NUU F4L price in 2023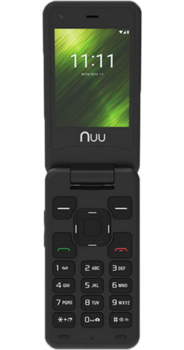 NUU Mobile
F4L
4GB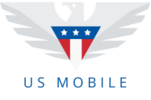 Network: Verizon & T-Mobile
* New Customer Offer
Starting at
MSRP:

$79
$39*
Prepaid NUU Mobile F4L 4GB prices
NUU Mobile F4L 4GB prepaid (US Mobile)
* New Customer Offer
Network
Verizon 5G/4G LTE
Network: Verizon & T-Mobile
NUU Mobile F4L 4GB prepaid (Ultra Mobile)
* $50 Off with 12 Month Plan
Network
T-Mobile 5G/4G LTE
NUU Mobile F4L 4GB prepaid (Mint Mobile)
* $50 Off with 12 Month Plan
Network
T-Mobile 5G/4G LTE
NUU Mobile F4L 4GB prepaid (Ultra Mobile)
* $50 Off with 12 Month Plan
Network
T-Mobile 5G/4G LTE
NUU Mobile F4L 4GB prepaid (Tello)
Network
T-Mobile 5G/4G LTE
Compare prepaid NUU Mobile F4L prices
| Device/Carrier | 4GB |
| --- | --- |
| NUU Mobile F4L US Mobile | $39 |
| NUU Mobile F4L Ultra Mobile | $79 |
| NUU Mobile F4L Mint Mobile | $79 |
| NUU Mobile F4L Tello | $89 |
NUU Mobile F4L specs
| | |
| --- | --- |
| Storage | 4GB |
| Screen size | Inside: 2.8 inches / Outside: 1.77 inches |
| Display | Inside: QVGA TN / Outside: QQVGA TN |
| Resolution | Inside: 240x320 Outside: 120x160 |
| HDR screen | No |
| Battery life (video playback) | 7 hours |
| Processor | MT6731 Quad-core 1.1Ghz |
| RAM | 512MB |
| 5G | No |
| Cameras | Single |
| Rear camera | 2 MP |
| Camera type | 2 MP |
| Front camera | 0.3 MP |
| Video resolution | No |
| | |
| --- | --- |
| Size | 4.29 x 2.28 x 0.83 inches |
| Weight | 6.4 ounces |
| Optical zoom | No |
| Night mode | No |
| OS | Android 8.1 Oreo |
| Screen protection | No |
| Water resistant | No |
| Wireless charging | No |
| eSIM | No |
| Secure Autdentication | No |
| VoLTE | Yes |
| WiFi calling | Yes |
| GPS | Yes |
| Warranty | 1 year |
NUU Mobile F4L reviews
Not a good flip phone
I've always been a fan of flip phones. I had high hopes for this one but I couldn't be more disappointed. Straight to the point, the phone is clumsy. Clumsier than any phone I've had. The interface is awful. It uses k-t9 instead of plain t-9. The auto-complete dictionary is limited. Worst of all is the delay for both inputs and UI features. Camera doesn't work well or group texts. Noone can send you large texts, they'll just break off. It also has poor reception. Not even the design justifies the purchase: it feels cheap and clunky. I can't recommend this to anyone.
very slow
not easy to use. got to press 1 button at a time for it to work. battery life is poor. not a lot of options in market or i'd get a better phone
A good retro-type phone
It may be a little simple for most, but I'm fond of the F4L. The phone is strong, texting is a breeze, and calls are clear. The only problem is the camera - but that's to be expected. The best part is the flip!