Product description
The Samsung Galaxy S22 has 128GB storage capacity. It includes a 6.1" screen and 50MP, 12MP, 10MP camera.
Used Samsung Galaxy S22 prices
Samsung Galaxy S22 128GB - Back Market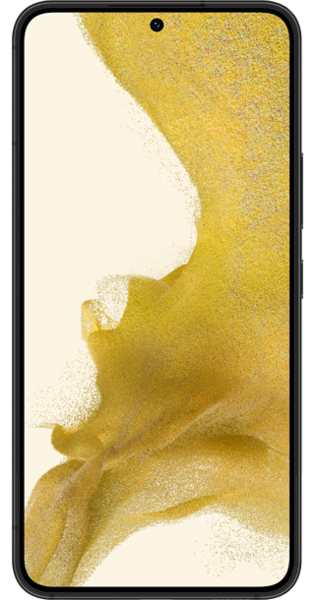 Storage

128GB
Network

Unlocked
Condition

Used
Price

$335
Used Samsung Galaxy S22 features
| | |
| --- | --- |
| Storage | 128GB, 256GB |
| Screen size | 6.1" |
| Display | OLED |
| Resolution | 2340 x 1080 |
| HDR screen | HDR10+ |
| Battery life (video playback) | 14 hours |
| Processor | Qualcomm Snapdragon 8 Gen 1 2.99 GHz |
| RAM | 8GB |
| 5G | Yes |
| Cameras | Triple |
| Rear camera | 50MP, 12MP, 10MP |
| Camera type | 50MP, 12MP, 10MP |
| Front camera | 10MP |
| Video resolution | HD, FHD, 4K, 8K |
| | |
| --- | --- |
| Size | 70.6 x 146 x 7.6mm |
| Weight | 167g |
| Optical zoom | 3x |
| Night mode | Yes |
| OS | Android 12 |
| Screen protection | Scratch resistant |
| Water resistant | IP68 |
| Wireless charging | Yes |
| eSIM | Yes |
| Secure Autdentication | Fingerprint reader, face recognition |
| VoLTE | Yes |
| WiFi calling | Yes |
| GPS | Yes |
| Warranty | 1 year |
| UPC | 400064728214 |
Used Samsung Galaxy S22 reviews
The perfect phone for me!
It's just the right size and the build is nice. The only thing I dislike is the drop in the quality of the screen. It's only 1080p, unlike the previous base flagship phones. Feels a little like a ripoff since it's about the same price as the old flagships.
A nice upgrade from the s10
I've had the s10 since 2019. Since Samsung released its last major update for the s10, I looked for a new affordable phone. I was originally considering a Google Pixel 6 Pro, but saw the s22 on sale. I've had it for just a couple of weeks and it is a pretty big improvement from the s10. It's faster and the zoom is better. But that's honestly all I can say about it in terms of improvements. Overall it feels pretty much the same as my s10, just faster and without a headphone jack. A powerhouse but feels more of the same.
Smooth and fast with major problems
Screen isn't crisp as it should be and speaker quality could be a lot better. Fingerprint sensor is garbage. Worst of all, the battery life is a complete joke. The battery life is especially laughable when you're playing a game on it.
Worst phone by far!
Has Samsung gotten lazy? Battery life is terrible, there is no SD card slot, the camera is worse than the s10, and the resolution is much lower. How does Samsung get away with making an objectively worse phone more expensive?
The best phone I've had
I've been admittedly an Apple fanboy and had to have the latest phone. I had Apple fatigue so I swapped to the S22. So far it's been a nice breath of fresh air. It's a great phone to switch to if you're considering making the leap.
Cheapest used Samsung prices
Samsung Galaxy S22 FAQs
How much does a Samsung Galaxy S22 cost?
The Samsung Galaxy S22 prices start at $335. The prices vary by condition and memory size. Buying refurbished or used is a great way to save money. Always compare prices to ensure you get the best Samsung Galaxy S22 deal.
Will the Samsung Galaxy S22 prices drop?
The Samsung Galaxy S22 prices drop over time. The best time to buy a Samsung Galaxy S22 is always after newer models are released. Find the cheapest Samsung Galaxy S22 price by comparing deals online.