Verizon reviews: 110 customer service reviews
Verizon customer reviews & complaints in 2023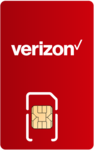 Customer Reviews
1.6
110 Verizon reviews
Verizon customer service ratings
No service for days when they play with 5G
Last year with no warning they shut phone service down leaving customers without phone service for days, no way to call 911 or any emergency services, this year same thing in our area (Savannah GA,) same thing, no warning that they just turned off phone services, going on 2 days now, and this company doesn't even discount $$ for no service. I'm old and it's uncomfortable knowing you can't even call emergency services if something happens!
Not worth it. Tip people, double charge and more
Id give them a negative star rating if I could. Worst service provider and their billing sucks. Being billed for 339 more than what I should be. Switched in December bad mistake. They in four months time I have paid over 900 in fees and service and device payments. My bill should be around 224 and well let's just say it's hasn't been right. Then they turn it off and are charging me 189 for reconnecting and other random fees. The dude Jordan said he would take care of it and when asked if h…e was and if it was going to be all or partial he ignored me and said I never asked that. I have proof I. Text messages and I should have listened to a friend when they said don't. It's a buck of B.S. for three phones and two are free to pay this amount and get taken advantage. At least with AT&T the Lu worked with me and didn't double charge me like Verizon. Don't switch. Biggest mistake l have made. Don't be like me and get screwed with no satisfaction.
Worst experience and rip off
This is the worst experience I've ever had with a cellphone several provider. Since I started the service I've had to call over the course of this year over 30 times. The service is horrible and the equipment keep malfunctioning. I've been having trouble with billing and the customer service is absolutely horrible, the worst. Every customer service rep I talked to tells a different story and they never return your phone call. As we speak im dealing with another issue with this e…quipment. I purchased a brand new phone when the service started and since then I've had to get 3 different replacement refurbished devices in its place because they don't send out new phones for warranty. Even if it's not your fault and these refurbished phones only last a couple months and they break. Now they sent me another phone that supposedly should be warranty and I have over a 600 dollar charge that a rep told me I have to pay for . And the problem is not my fault. Like I say whoever reads this review I highly suggest you to find another wireless provider because Verizon is the worst company out there to deal with. I have a business account and every month I have to stop working to call Verizon for a problem. This is ridiculous and bow there telling me that I have to pay over 3k dollars to get out of a contract. This is a rip off and should be a crime. Please do not use Verizon. Im warning you all.
Too bad you don't have a less than of.
4 months and counting, 4 extremely painful phone call. ( good luck taking to a human). Over 200 miles to a Verizon store and my issue is still unresolved. Promises made but totally ignored- this is the absolute worst experience I've ever had to deal with in my 72 years. Unbelievable-I'd have been fired in an eye blink for similar public interaction. Absolutely pathetic, the bar is absolutely rock bottom. Good luck to anyone having the misfortune to have to deal with something as simple a…s dropping a line from an account.
No service
We have had Verizon for several years. This past 2 years our good service has plummeted to a zero rating. Gradually not getting service to watch TV, Pay bills online or even get online. The only option we get is to call out. We don't recieve texts or can send texts, can't send pictures to anyone. Still being charged our monthly fee of 262.00 a month. Verizon was the only company working in our area a few years ago, now nothing. We are told by representatives for 2 years now that our to…wn needs more towers....so in the meantime we have nothing. If you are thinking of moving to Columbia county Florida and think you'll be able to use your phone, think again.
Verizon service is bad!
We got Verizon service a long time ago because we live outside the city limits & my home, Negreet, is in the country. Verizon worked back then but in recent years it has gotten worse & worse, when I go to my parents. I've just about given up on calling people, when I'm there. Most times I can get text messages thru sometimes I have to "find a spot" for a signal to send a text. Cell phone service has gotten progressively worse where I live. My calls drop, I can not call people bac…k in the area, etc. It's just ridiculous especially how much we are paying for cell phone service!
International plan worthless.
Horrible customer service. International plan does not work. Minor credit. Paid for something which did not work.
Horrible!
For 20+ years I've been a loyal customer. For three months I've been attempting to lower my bill.to the 55+ plan. I'm 63. One line for $60.00. I'm still paying $70.00 ++++ And I've spent hours on the phone calling/ chatting/ texting and they've apologized but they have not been able to change it or correct it. They offer me a thousand reasons why it hasn't been done like " the last representative didn't make the change" or "we need to verify… your account".......on and on and on it still has not been corrected after 3 months I've paid the higher amount and the cannot correct or credit my account?
Verizon will say anything to get your money!
I called Verizon about internet service and was lied to about being able to get it. I wasn't a verizon customer! Verizon sales person knew this as I told him!
Horrible
I've been with Verizon over 20 yrs never late on my payments. I signed up for autopay. Get this if you pay your bill early you get charged 10.00. If you pay with a credit card you get charged 10.00. I've known a plan to charge you for paying early if you're on auto-pay—just a way to make a quick 10.00. I strongly disagree with this plan. It must be a part of Biden's plan.
Verizon $25 Internet - doesn't exist
I have Verizon Mobile plan. i discontinued Xfinity due to $70 in random fees. Verizon stated on my recorded call I'm eligible for $25 internet $20 landline, no hook-up or hidden fees. 1st bill was $84 bc of random fees. 2nd bill is $75 bc $25 internet doesn't apply unless i do auto pay. i switched to auto pay. The bill remained the same. They then stated i needed to switch up my mobile plan almost $15 to receive $25 internet. It's a joke, at least Xfinity was in your face about th…e deceit, slow internet, and random fees. Verizon is the worst false advertising company I've experienced to date.
Poor service landline never work
I get the worse service ever service is always down at least 15 days a month. I live In VA area code 540. Fauquier County. Verizon is a monopoly this is the Only phone service offered
They stole 2,700.00 from me.
I was promised a 435.00 Phone bill for switching to a business plan, but they charged me 810.00 and never switched my plan over, just added a plan. So I got to pay for 2 plans or they were going to put it on my credit report. They promised to fix everything several time, but have lied. They continue to hang up on me, or put me on hold for hours so i'll have to hang up and call back. it's 4-21-2022 and this has been going on since august of 2021. I've never been treated so horribly… in my life by anyone. I've been a customer for almost 20 years.. No one is willing to help me, just lie to me and push me off on someone else. The only option left for me is to sue them. I wouldn't wish this kind of treatment on m worst enemy.
Home phone, new white box. Terrible sounds, static
Static on phone. If no better soon. Will drop home phone plan for landline again. Shame that we must go back to old service to get better service.
Verizon loves to Ripoff!
Because I need internet service I am being forced to buy it from Verizon just because my apartment complex has only Verizon - Fios. Now I hate my apartment. I have no other options for the internet but Verizon only. I cannot stand Verizon for any service they offer. Their agents offer totally different prices for the same service or product. However, I have to purchase Verizon for 1 year because I have no other internet options. I have always used Xfinity internet and other Broadband ty…pes They are easy and good quality for better price. I have never paid more than $40.00 just for the internet.
Verizon and Galaxy S20 horrible
phone stopped working x3 in past 5 months and unable to get anyone in chat due to my not being the primary owner. I am disabled and cannot afford to not have a phone.
They used to be a good company.
Their customer service is terrible. I spent 2 hours of my life trying to do something that ultimately took 10 minutes when I FINALLY got thru to a human that knew how do their job. They make it very difficult to reach a competent human being. First endless bots than a succession people who didn't know what they were doing.
Way to much money for what you get.
They charge you $10 extra to pay your bill if you speak to a person.
Verizon has come to be a horrible company.
I'm a new customer. Have ran into issues already and it's only been 2 weeks. Every time I call in instead of fixing the issues their constantly promoting. I've been waiting on a supervisor to call me back for 2 weeks and good luck with the wait of even trying to speak with a live agent. Poor customer service! Poor communication. I set up my app and the app was giving me another customers information under my cell number. I explained this to a live agent and she apologize and went back to …trying to get me to upgrade my plan etc. My issues where not resolved not even a little! I've been with the company shy of a month and I've got 2 bills already back to back both are different amounts. Going to Verizon was a horrible mistake!! I won't be with them for long. I would think twice and always read reviews if I where you! Wish I could give them a negative 5.
WORST CUSTOMER SERVICE!!! DON'T GET VERIZON!!!
IRONICALLY. It is impossible to contact them via phone, EVERYTING is with voice recorders.
Calculate Your Savings
How much could you save by switching carrier?