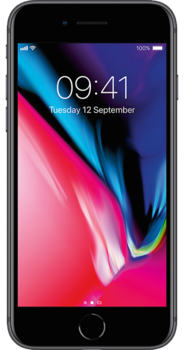 Customer Reviews
4
8 Apple iPhone 8 reviews
Read 8 iPhone 8 reviews
Disappointed with this phone
Got this certified preowed. I read great reviews about how good these types of phones are, so went for the iPhone 8, expecting it to be in good condition. Well, that didn't seem to be the case. Battery capacity was only at 80%, charging doesn't always work and also the volume buttons. I just don't know how this phone's condition went unchecked.
It's an improvement
The phone came as expected. I mean, I was buying a preowned model. The battery shows that the phone's been used quite a bit. It does function better than my old one (iPhone 6s)
Surprised with the phone's quality
The packaging wasn't spectacular, but the phone inside appeared to be in excellent condition. It had no problems taking my SIM card and everything seems to work. Best of all, there didn't seem to be a single scratch on the phone.
Simple buying process
This iphone 8 is in wonderful condition! It works perfectly and runs really fast. The whole buying process is simple too! Very satisfied!
Super fast
I've owned this iPhone 8 for two months now, and it's been working great. Updated without issues, strong connection, and it is super fast. Would recommend.
Good phone
This is such a good phone. I am 100% happy with my purchase.
Customer Service
I had a great experience buying my refurbished iPhone 8. While I originally received a locked phone, they immediately replaced my phone with an unlocked model that functions flawlessly.
Wrong phone
Purchased a locked phone when it was supposed to be unlocked.
Listing 1 - 8 of 8 User Reviews
Compare iPhone 8 prices by network