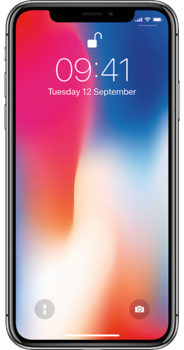 Customer Reviews
4
8 Apple iPhone X reviews
Read 8 iPhone X reviews
iPhone
Excellent phone... love h ow fast it is. Good buy
Was an easy switch!
Was able to get my phone up and running within minutes. Very user-friendly.
Expected good, instead got crap.
I want to preface by saying that this is the first time I've purchased a used phone and probably the last. The phone came in a very, very rough shape. Was surprised it came in dirty, but it also was very laggy and unresponsive. Had to get a refund.
Regretting this phone
I've owned used phones before and never had an issue until now. It could be because of the OS or software but I barely used any space. Really regret this phone.
Fantastic quality
This is the second refurbished phone I've purchased and I've been extremely pleased. Even though I purchased it in "good" condition, the phone looks absolutely fantastic and more like "excellent."
Good condition
it's in good condition super pleased
As advertised
I got what I ordered on time. The price was great and the X was as advertised.
Fast shipping
Shipping was fast. iPhone X came in fine, but there was a small scratch. It's a good value though especially since the battery capacity is at 95%. Will buy from here again!
Listing 1 - 8 of 8 User Reviews