Cheapest T-Mobile flip phones
By Rob Webber - Last updated on
Fancy getting the best T-Mobile flip phone while saving up to $600 a year, per line?
At a time when all your household costs are increasing, your cell phone bill doesn't need to be one of them. At MoneySavingPro we can help you find the flip phone you want, on your favorite network, at a much lower cost.
If you've not heard of T-Mobile MVNOs, you're not alone. They're low-cost carriers that operate on the T-Mobile network, offering the same 5G & 4G LTE wireless coverage but with plans starting as low as $10 a month.
Buying a flip phone directly from T-Mobile may look like a good deal initially but after factoring in the cost of T-Mobile's over-priced unlimited data plans over 3 years, you could end up paying as much as $2,000 more than you need to!
We've compiled a list of the latest flip phones from low-cost T-Mobile carriers, so you can find the best phone deal at the cheapest price without sacrificing your wireless service.
Best T-Mobile Motorola flip phone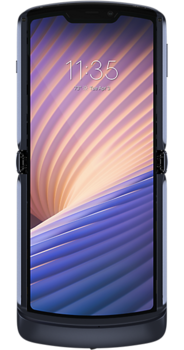 Retailer

US Mobile
Storage

256GB
Network

Verizon
Condition

NEW
Price

$87

/mo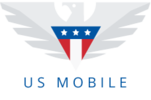 See Deal
Full price: $1,399
The Motorola RAZR has 256GB storage capacity. It includes a 6.2 inches, 2.7 inches screen and 48 MP camera. This new RAZR is available from US Mobile with Verizon & T-Mobile network coverage and prices starting from $87/mo.
Best T-Mobile Samsung flip phone
---
Cheapest T-Mobile flip phone prices
---
T-Mobile flip phones benefits
There's a range of the best T-Mobile phone deals to choose from with T-Mobile MVNOs.
Low-cost carriers like Mint Mobile, offer T-Mobile upgrade deals that can lower the cost of your cell phone bill.
With no flashy marketing to tie you into a lengthy three-year contract. Find T-Mobile compatible phones with plenty of benefits.
Save money: Get the cheapest T-Mobile phones with an MVNO. You could save up to $600 a year, per line.
Latest cell phones: Find all the latest cell phones with low-cost carriers and cut the cost of your cell phone bill by pairing with one of the best T-Mobile plans.
No long-term commitment: With T-Mobile prepaid phones, you're not locked to one network, so switching carriers if your needs change is simple, with no additional fees.
Cheap monthly payments: If you opt to pay for your phone monthly, most low-cost carriers offer an interest-free payment plan.
Affordable upgrades: If you want to upgrade your phone there's plenty to choose from with T-Mobile MVNOs. You can also trade your old phone for one of the latest flip phones with T-Mobile trade in deals.
Unlimited data plan: You'll still find the same deals when it comes to unlimited data with the best T-Mobile cell phones, however unlimited never really means unlimited, so be sure to check the small print.
5G phone: If you want access to the fast 5G network, there is a range of T-Mobile 5G phones you can choose from.
Android phones: You can find the best T-Mobile Android phones including T-Mobile Samsung phones like the Galaxy Z Flip or Motorola Razr.
Phones for seniors: Finding the best T-Mobile cell phones for seniors is easy with MVNOs. Along with T-Mobile flip phones, there are plenty of options available.
Phones for kids: If your kid is ready for their first phone, you'll find a great selection of T-Mobile cell phones for kids at cheap prices. Either on an individual line or with T-Mobile family plans.
No contracts: If you're looking for no commitment, there's a variety of T-Mobile pay as you go phones to choose from so you only pay for what you use.
---
Best cheap T-Mobile flip phone plans
Carrier
Data
Network
Price
Tello 1GB plan
1GB
T-Mobile
$10/mo
US Mobile 5GB plan
5GB
T-Mobile
$15/mo

* FREE 10-Day Trial

Mint Mobile 10GB plan
10GB
T-Mobile
$20/mo
US Mobile 25GB plan
25GB
T-Mobile
$25/mo

* FREE 10-Day Trial

Mint Mobile Unlimited plan
Unltd
T-Mobile
$30/mo
T-Mobile vs Mint Mobile comparison
Keep your T-Mobile phone, number & coverage: Save $600 per year
Carrier
Network

Coverage

4G/5G

Data
Price

Annual

Cost
T-Mobile
T-Mobile 4G & 5G
Unltd*
$70/mo
$840/yr
Mint Mobile
T-Mobile 4G & 5G
10GB
$20/mo
$240/yr
*Don't waste money on unlimited data - Avg. data usage is only 3-5GB
Savings
$50/mo
$600/yr
Switch to a cheap T-Mobile carrier
On top of the hundreds you'll save on your phone when you buy a Samsung, iPhone, Google Pixel, or your flavor of choice secondhand, you can put even more money back in your pocket with these tips.
Save up to 50% or more on your wireless plan without losing the T-Mobile service you love.
MVNOs - Mobile Virtual Network Operators - are simply smaller carriers that rent space on the big networks - AT&T, T-Mobile, and Verizon - and sell it at discounted rates. They don't have the high overhead the major carriers have, this is why they can offer cheaper cell phone plans.
---
T-Mobile flip phones FAQs
How much is the new T-Mobile flip phone?
The newest flip phone, the Samsung Galaxy Z Flip, costs around $1,380.
Is it cheaper to have a flip phone?
A flip phone isn't cheaper than a standard cell phone, it depends if you're looking for something basic or a smartphone with all the latest technology. For example Samsung has a smart flip phone, the Galaxy Z Flip, which is more expensive than the basic Kyocera DuraXV.
---
Recap
Whether you're looking for the latest Galaxy Z Flip or just a cheap flip phone, T-Mobile MVNOs can save you hundreds of dollars a year.
T-Mobile MVNOs, like Mint Mobile, offer flip phones with cheap plans, often with interest-free payments over 12-24 months.
Although T-Mobile offers financing over 36 months, being tied into their over-priced unlimited data plans for 3 years could mean wasting as much as $2,000!
Compare deals from low-cost carriers to find the best T-Mobile flip phones at the cheapest price.