Samsung Galaxy S20 5G Reviews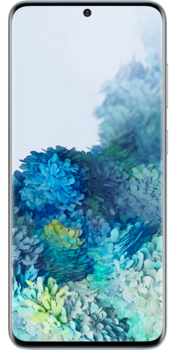 Customer Reviews
3.8
6 Samsung Galaxy S20 reviews
Read 6 Samsung Galaxy S20 reviews
Good phone
Good phone works great. Bought this phone unlocked and have no issues.
Why did I even buy this?
Phone gets really hot during charging and phone calls. I don't really like using phone covers so while I expected a little bit of damage here and there from drops, instead it's completely cracked from a 4 foot drop. I bought it for 5G but I'm thinking I made a bad choice.
Meets all my expectations!
Geez, this is a powerful phone. I've purchased this phone (lol, in the same year as the S21) with high epectations, and they've been easily met. A sleek screen (though a little bit of a downgrade compared to the S10 when it comes to the display and the design), high processing power, and lots of space to save my videos and images. This phone is simply amazing.
Fast, vibrant, handles heavy load
I upgraded to this from the s9 and I absolutely love it. The fingerprint reader, however, feels like a bit of a downgrade since the s9 has a faster print reader.
Pricey
It's so lackluster for the price. Should have gone with the Note 10+.
Expensive
I bought the S20 5G after listening to all of the reviews. Sadly, it doesn't live up to the hype. The phone's camera is okay. Nothing mind-blowing. It's just filled with so many flaws that I'm regretting my purchase. Will never buy a flagship at launch ever again.
Listing 1 - 6 of 6 User Reviews
Compare Samsung Galaxy S20 prices by network