AT&T network coverage
Thinking about making the switch to the AT&T network?
As the second largest wireless carrier in the United States, AT&T offers extensive 4G LTE coverage.
According to RootMetrics the carrier is also second only to Verizon Wireless in terms of reliability and speed.
If you're considering this cellphone network as your new home for mobile service, stay tuned.
I'm going to fill you in on the coverage details and tell you how to get a better deal on AT&T mobile phone service.
AT&T 4G LTE Network
Of course, if you're shopping around for a new cell phone plan then you want to make sure the network provides reliable high-speed service in your area.
The AT&T cellular coverage map below should help you decide if the network is a good fit for your location. Don't forget to take into account places to which you routinely travel.
AT&T coverage is extensive, but there are some areas with weak or no coverage:
Northern Montana
Central Nebraska, Wyoming, Nevada, and Idaho
Western New Mexico
Northern Arizona
Northwestern California
AT&T Coverage Map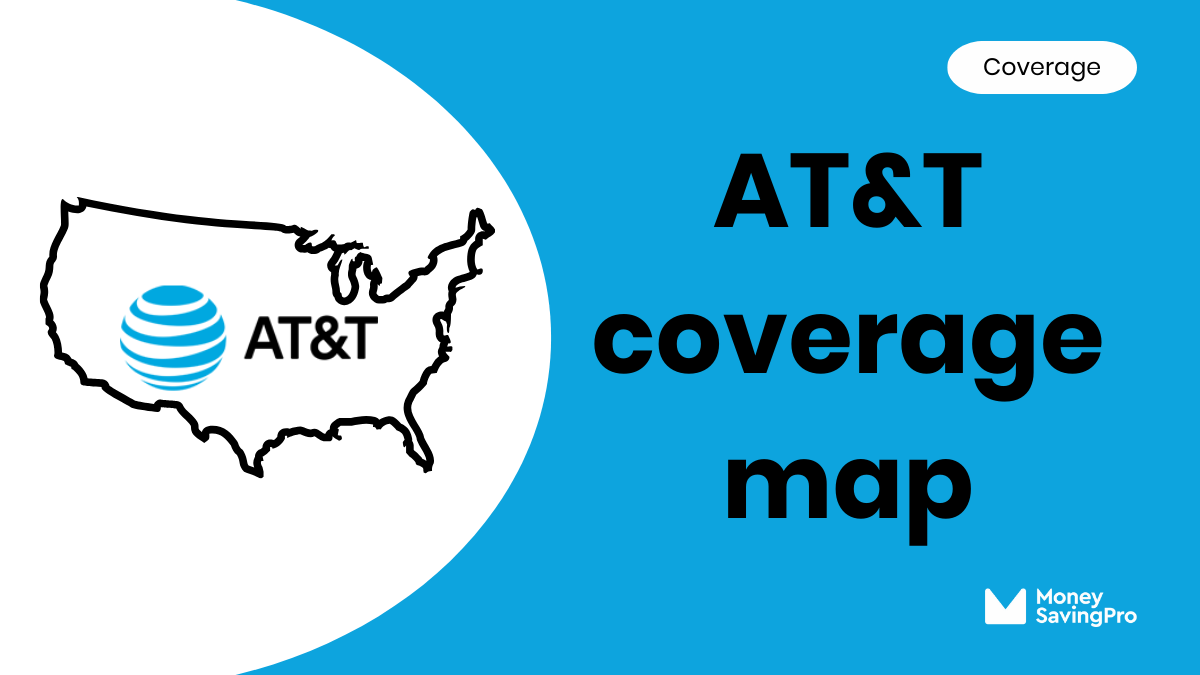 Just how reliable is all that 4G coverage? OpenSignal analyzes data gathered from real users to see how often they get a 4G LTE signal. In their most recent report, AT&T users got 4G reception about 86.9% of the time. See how the other major networks measured up in our wireless coverage guide.
Cheap AT&T Plans
Once you've decided AT&T is the right network for you, it's time to shop for a plan. You've probably noticed how expensive this carrier's mobile plans are, but don't worry, there are cheaper options.
MVNOs - or Mobile Virtual Network Operators - are smaller carriers that operate on the four major networks. These companies buy space from the big guys and sell it to you in the form of cheap cell phone plans.
How can MVNOs have such low prices? They don't have the overhead and marketing costs of the big four networks, which allows them to pass a discount on to you, the customer.
Benefits of MVNOs
Why choose an alternative carrier? There are several advantages of these smaller providers:
They're cheaper - you get great rates for reliable service on your favorite mobile network.
You get fast, reliable service on the AT&T 4G LTE network you're used to.
There are no commitments. No contracts, competitive prepaid plan choices, and no early termination fees.
MVNOs have high customer service ratings.
You can bring your own phone number and your device, which adds up to more savings.
It's easy to sign up - everything is usually done online.
Best AT&T MVNOs
Here are some of the best AT&T MVNOs along with examples of plans they offer:
Red Pocket
Plan prices are $10 to $60 per month
Data ranges from 500 MB to 12 GB
Plans include unlimited calling to over 70 countries
Straight Talk
Plan rates vary from $30 to $60
Get up to 10 GB of 4G LTE data
International service options
Network Coverage Comparisons:
If you want to see how AT&T measures up against the other four networks, or how the others compare to each other, check out our network coverage comparison pages:
Recap
AT&T MVNOs save you money while keeping you on the cellular network you love.
Want to save even more? Check out our price comparison of the best refurbished phone deals and save up to 50%.