Sprint & AT&T coverage at the cheapest prices
If you've ever seen a commercial for wireless service then you know that the rivalries between the major cell phone providers are fierce.
Being constantly badgered by cellphone advertisements only achieves one thing: confusion. With all of the competition, it can be tough to decide on the best choice for your mobile service needs.
What you may not know is that if you're weighing the pros and cons of AT&T vs. Sprint there are plenty of cheap cell phone plans available on both of these networks.
In this guide, I'm going to clarify each network's strengths and tell you how to get the best deal on your talk, text, and data.
Table of Contents
AT&T vs Sprint MVNOs
Once you've decided on whether the AT&T or Sprint network is right for you the next order of business is finding a great deal on your cell service.
Believe it or not, there's a way to stay on the same great network you love without paying premium prices. By going with a smaller, alternative carrier you can enjoy the coverage you need at lower rates.
These carriers are called Mobile Virtual Network Operators, or MVNOs. You might know a few of them, like Tello, Mint Mobile, US Mobile, etc. MVNOs lease usage of the big four networks' towers and resell it to you at a discount.
Benefits of using an MVNO:
No contracts or early termination fees.
Bring your own device and phone number.
Lower prices.
Customizable plans that let you pay only for what you need.
Simple to switch by ordering a SIM card online.
Solid customer support, often available seven days a week.
MVNOs bring a whole new level of choice to the cellular service game - with the consumer coming out the big winner.
Sprint vs Tello Plan Comparison
Keep your Sprint phone, number & coverage: Save $200 per year
Carrier
Network

Coverage

4G/5G

Data
Price

Annual

Cost
Sprint
Sprint 4G & 5G
$0/mo
$0/yr
Tello
Sprint 4G & 5G
4GB
$19/mo
$200/yr
*Don't waste money on unlimited data - Avg. data usage is only 3-5GB
Savings
$19/mo
$200/yr
AT&T vs Pure Talk Plan Comparison
Keep your AT&T phone, number & coverage: Save $540 per year
Carrier
Network

Coverage

4G/5G

Data
Price

Annual

Cost
AT&T
AT&T 4G & 5G
Unltd*
$75/mo
$900/yr
Pure Talk
AT&T 4G & 5G
6GB
$30/mo
$360/yr
*Don't waste money on unlimited data - Avg. data usage is only 3-5GB
Savings
$45/mo
$540/yr
---
AT&T vs Sprint:
Best Prepaid Plan
Winner: Tello 1GB - $10/mo (Sprint Network)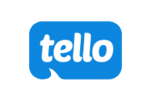 Unlimitedmins
Unlimitedtexts
$7.50/mo*
$10/mo
$10.00 per GB
Runner up: Pure Talk 1GB - $15/mo (AT&T Network)
---
AT&T vs Sprint:
Best Value Plan
Winner: Tello 4GB - $19/mo (Sprint Network)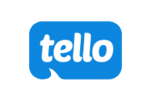 Unlimitedmins
Unlimitedtexts
$14.25/mo*
$19/mo
$4.75 per GB
Runner up: Pure Talk 5GB - $23/mo (AT&T Network)
---
AT&T vs Sprint:
Best Unlimited Data Plan
Winner: Tello Unlimited - $39/mo (Sprint Network)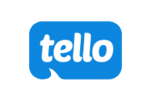 Unlimitedmins
Unlimitedtexts
Runner up: Pure Talk Unlimited - $42/mo (AT&T Network)
---
AT&T vs Sprint:
Best Talk & Text Only Plan
Winner: Textnow Talk & Text - Free (Sprint Network)
Runner up: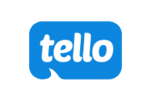 Unlimitedmins
Unlimitedtexts
---
AT&T vs Sprint:
Network Coverage
AT&T Coverage Map
Sprint Coverage Map
Network Performance Comparison
| Network | Overall | Reliability | Speed | Data | Call |
| --- | --- | --- | --- | --- | --- |
| AT&T | 92 | 94 | 89 | 93 | 90 |
| Sprint | 85 | 87 | 81 | 86 | 79 |
Source: Rootmetrics
Coverage Comparison
You want reliable service that keeps you talking, texting, and streaming music. How do you make sure you get just that?
There are a few things to consider when you look at a wireless network coverage map:
Percentage of 4G LTE coverage vs. 3G speeds
Where you spend the most time
Areas to which you travel frequently
When a wireless carrier says they cover a certain percentage of the U.S., keep in mind that what that number actually refers to is the percent of populated areas which they serve. It doesn't include extremely remote areas with low or no human population.
AT&T Coverage
The AT&T network maintains a close second to Verizon in coverage, speed, and reliability. The carrier earned the top spot for text reliability in the 2017 mobile performance assessment by RootMetrics.
OpenSignal, which uses crowd-sourced data in its State of the Mobile Network report, found that users on the AT&T network get a 4G LTE signal about 87% of the time. Although this puts them in third place among the big four networks it's important to remember that there are only a few percentage points separating each carrier.
Weak/No Coverage Areas:
Middle/western Nebraska
Middle/northern Montana
Northern Arizona
Southern/northwestern Nevada
Southeastern/central western Utah
Central western New Mexico
Central Idaho
Spotty areas throughout California
Spotty areas throughout Oregon and Washington
Spotty areas in Maine
For the most part, these areas are minor and largely unpopulated. Still, it's important to examine the areas where you'll need to use your cellphone on a regular basis.
Sprint Coverage
There's no way around it - Sprint trails AT&T in virtually every aspect of cell coverage. That doesn't mean the Sprint network is wrong for you, however. All four of the major carriers are very close in quality and coverage, meaning the Sprint network is still a very competitive choice.
RootMetrics gives Sprint an overall rating of 87.9 compared to AT&T at 92.9. Sprint users experience a 4G LTE connection 85.7% of the time, less than two percent below AT&T's 87%.
Weak/No Coverage Areas:
Large portions of the Midwest and West, from the Dakotas to Nevada
Non-metropolitan areas of California
Widespread spotty areas throughout the middle South and New England
Sprint's strong point is its strong LTE network in large metropolitan areas. The network excels in highly populated locales, with less reliable wireless coverage throughout the Great Plains and western states.
Switching Advice
Here are some tips before you make the switch:
If you're bringing your own phone with you, make sure it's unlocked.
Shop around for the best fit - do you need calling to Canada and Mexico? Is HD video streaming important to you? Make sure the carrier you choose offers the add-ons you need.
Remember to check device compatibility on the carrier website.
You can typically save more by signing up for autopay.
Smartphone Savings Tips
No matter what your decision on which is better, AT&T or Sprint, if you go with an MVNO you will need to decide on a phone.
The best way to save money on a smartphone is to bring your own phone when you switch or buy a refurbished phone. Most low-cost carriers sell devices but your current phone probably has a lot more life in it than you think. However, if you really want or need to upgrade, you'll get much better value from a refurbished device.
In addition, you can sell your old phone online for cash, you'll often get considerably more than just trading it in-store.
AT&T vs Sprint FAQs
Is Sprint as good as AT&T?
AT&T has better 4G LTE coverage than Sprint, however, Sprint has now merged with T-Mobile whose 5G network coverage is better than both Verizon and AT&T.
Does AT&T own Sprint?
No. AT&T doesn't own Sprint, but Sprint has recently merged with T-Mobile.
Which is better AT&T or Sprint?
AT&T comes second, just slightly behind Verizon, for its 4G LTE coverage, with Sprint coming last. However, Sprint has now merged with T-Mobile so customers will be able to access their network along with their top-ranked 5G network.
Do Sprint and AT&T use the same towers?
Sprint uses a CDMA-based network, whereas AT&T uses GSM. But since the Sprint and T-Mobile merger, Sprint will now be using T-Mobile's GSM network.
Recap
Due to the influx of alternative carrier plans in the mobile marketplace, you are no longer restricted to choosing among four (expensive!) cell providers.
With MVNOs providing service on the most reliable networks in the United States, there's no reason not to take advantage of the incredible savings they offer on plan costs.
Finally, we make finding the right plan easy. Compare cheap cell phone plans side-by-side.