AT&T & T-Mobile coverage at the cheapest prices
Chances are your cell phone service runs on one of the four largest mobile networks in the United States - Verizon, Sprint, AT&T, or T-Mobile.
The problem is that all four of these providers do their best to convince you their LTE network is the fastest and best cell phone network out there.
The truth is that no matter whose cell towers you use you're likely to get pretty reliable service with high speeds for browsing the web, streaming music, and watching high-definition video.
But what about things like network coverage and plan costs? If you're trying to figure out which network is better between AT&T and T-Mobile you're in the right place.
I'm going to give you the lowdown on coverage and tell you how to save money while enjoying great service on whichever network you choose.
Table of Contents
AT&T vs T-Mobile: MVNOs
Get Big Network Coverage Without the Big Prices
Whether you settle on the AT&T or T-Mobile network you may be under the impression that you're stuck paying those specific carriers' rates.
What if I told you that you can have mobile service on these reliable networks without the high plan costs? Small carriers called Mobile Virtual Network Operators (MVNOs) give you that very option.
Not only are these alternative providers widely available, but they're also on a sharp rise. According to Allied Market Research there are over 100 MVNOs in North America and the market is set to grow more than 10% by 2023.
Benefits of MVNOs:
Cheaper prices - MVNOs buy the use of the big four networks and resell no-contract plans to you at a deep discount.

Prepaid phone plans meaning no contracts or early termination fees.

Bring your own phone and keep your number.

Custom plans - buy only the minutes, texts, and amount of data you need.

Easy to sign up - typically everything is done online.

Alternative mobile carriers have the highest customer satisfaction ratings.
Next, we'll look at a few of the plans offered by AT&T MVNOs vs. T-Mobile MVNOs.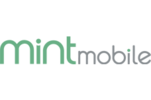 Unlimitedmins
Unlimitedtexts
---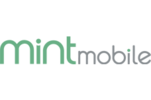 Unlimitedmins
Unlimitedtexts
---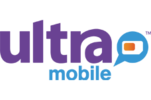 Unlimitedmins
Unlimitedtexts
---
---
Coverage Comparison
When it comes to coverage, which is on top: T-Mobile or AT&T?
After all, you need coverage in order to make calls or use your data. And there are plenty of instances where you may need both. Lost in a desert? You will need your GPS, which requires data. Taking a cross-country trip and want to stream video for the kids? You'll need cell reception.
This overview should help you figure out which network is better for your needs.
T-Mobile Coverage
T-Mobile USA is no slouch in the mobile industry. The Uncarrier took five of the six mobile network awards given by OpenSignal in 2017. Average download speeds of 19.4 Mbps make the network the fastest 4G LTE service available.
As far as coverage, the T-Mobile LTE network is incredibly strong and reliable in urban areas. Reception and speed have suffered a bad rap in rural areas, however, T-Mobile is making significant strides toward improving the situation. In fact, as Spectrum Gateway shows, the company is in the process of expanding its coverage on a large scale.
Weak/No Coverage Areas:
Spotty areas through the South and Northeast

Large portions of Washington, Idaho, Oregon, and Nevada

Streaks down the east and northwest areas of California
Many of the weak areas on the T-Mobile coverage map are rural and largely unpopulated. Others fall within the range of new coverage T-Mobile is deploying.
Lastly, as far as reliability, T-Mobile customers get a 4G LTE signal 93.1% of the time (as opposed to 3G speeds), putting the network in the top spot for LTE access.
AT&T Coverage Map
AT&T coverage is extensive, no doubt about it. The network does have some weak areas in the west, as do all the carriers, with some of those areas being covered by 3G service from third-party networks.
Weak/No Coverage Areas:
Northern Montana

Central Nebraska, Wyoming, Nevada, and Idaho

Western New Mexico

Northern Arizona

Northwestern California
Overall, AT&T's LTE coverage is strong, with its users getting a 4G LTE signal 86.9% of the time.
T-Mobile takes the win in speed between these two networks with AT&T the victor in overall LTE coverage.
Smartphone Savings
Once you've chosen either the T-Mobile or AT&T network you'll need to decide what device to use. Some MVNOs offer new phones for sale, however, this is seldom a cost-effective option.
It may be time to change the way you think about your smartphone. New flagship models like the Samsung Galaxy come out every year or so, but do you really need the newest upgrade every single time it comes out?
Changes to models are typically slight, yet new devices usually cost around $1,000 - that's a big investment when your phone probably has at least a couple more years left in it.
So what should you do? One of the best ways to save money on your cell phone is to either bring your own device with you or buy a refurbished smartphone.
Benefits of Bringing Your Own Phone
Save up to $30 a month per line on device payments.

Easily swap SIM cards out to switch carriers.

Keep flexibility - not tied to a carrier to whom you owe monthly installments.
Buying a refurbished phone offers similar advantages, along with the ability to save up to 50% off the cost of your device. Companies like Decluttr, Glyde and Back Market make it simple to not only get a quality smartphone but also sell your current one.
AT&T vs T-Mobile FAQs
Which is better T-Mobile or AT&T?
AT&T has better nationwide 4G LTE coverage, but T-Mobile's data speeds are better.
Is T-Mobile coverage as good as AT&T?
T-Mobile's coverage comes third, behind AT&T, covering around 62% of the country, with their 5G coverage covering around 30%. AT&T covers around 68% of the US.
Is AT&T and T-Mobile the same?
No, AT&T and T-Mobile are two different carriers, but they both use the GSM cellular network.
Can I move my AT&T phone to T-Mobile?
Yes. Most AT&T phones will be compatible with T-Mobile. If you're not sure you can check if your phone is compatible with your IMEI number.
Recap
There's no longer any reason to pay exorbitant fees to stay on the best cell phone network regardless of whether you decide that's AT&T or T-Mobile.
You can easily check your phone's compatibility on the carriers' website.
Finally, use our comparison tool to find a cheap cell phone plan.