T-Mobile & Sprint coverage at the cheapest prices
Deciding on a cellular network can be confusing. Each one says they're the fastest, best, and most reliable, but what is the truth?
If you've ruled out AT&T and Verizon and are deciding between the Sprint and T-Mobile networks then you're in the right place.
One of the most important factors involved in choosing your cell carrier is network coverage. You want to be sure that you'll be able to stream video, send text messages, and talk on your phone in the areas where you live and travel.
In this guide, I'm going to show you the Sprint network compares to T-Mobile in terms of coverage, including a look at T-Mobile vs Sprint data speeds.
Best of all I'm going to tell you how to get a great deal on service on these two networks without paying for pricey packages like the Sprint Unlimited Freedom plan.
Table of Contents
Sprint vs T-Mobile: MVNOs
Get Big Network Coverage Without the Big Prices
Remember back at the beginning when I said I'd tell you how to get premium cell service at cheaper rates? Now's the time, and it's not as tricky as you might think.
If you've heard of Mobile Virtual Network Operators (MVNOs) then you already know the key to getting cheap cell phone service on the best networks in the United States. These small carriers have gone through big growth over the past few years, and you're the one who can reap the benefits.
Why use an MVNO?
Cheaper rates - alternative providers lease bandwidth from the big guys and sell to you at much lower prices.
No contract - you're not tied into a commitment so if you don't like the carrier, you can switch any time with no early termination fees.
Customized packages - pay only for what you really need.
Simple switching process - everything is usually done right online, from ordering SIM cards to activation.
Keep your number and phone - no need to change your phone number or buy a new phone.
Customer Support - strong customer support ratings mean you're not compromising on service.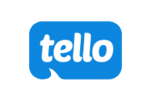 Unlimitedmins
Unlimitedtexts
---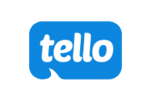 Unlimitedmins
Unlimitedtexts
---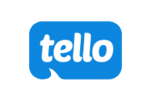 Unlimitedmins
Unlimitedtexts
---
---
Coverage Comparison
Without coverage, you can't make a phone call. With spotty coverage, you may face a dropped call. So how do T-Mobile and Sprint stack up when it comes to coverage and network reliability?
T-Mobile Coverage
T-Mobile LTE coverage boils down to this: it's the fastest network out of the four major carriers, with the weakest rural performance. In other words, as long as you don't live in a remote area, you'll get awesome, lightning-fast service.
That said, T-Mobile is deploying the use of a new radio frequency which will provide better 4G LTE coverage to rural areas. The process is expected to take a few years to complete.
Weak/No Coverage Areas:
Spotty areas through the South and Northeast
Large portions of Washington, Idaho, Oregon, and Nevada
Streaks down the east and northwest areas of California
Keep in mind that on all of the carrier coverage maps, weak areas are often very sparsely populated or not populated at all.
Sprint Coverage
Sprint coverage is generally considered to be the patchiest of the big four wireless carriers. The network has made strides, however. According to CNET, Sprint has "improved its network speeds and reliability thanks to the further deploy of Sprint Spark, its name for the use of three different bands of radio airwaves for better coverage."
All this means is that - thanks to Sprint Spark - network reliability as well as upload and download speeds are better. And that's a good thing, right? No one wants slow speeds!
Furthermore, Sprint has since gone beyond metro areas and has been heading into smaller, more remote areas.
Weak/No Coverage Areas:
Spotty areas of the Midwest and West, from the Dakotas to Nevada
Non-metropolitan areas of California
Widespread spotty areas throughout the middle South and New England
Sprint's strong point is its solid LTE network in large metropolitan areas. The network excels in highly populated locales, with less reliable wireless coverage throughout the Great Plains and western states.
When it comes to data speed and 4G LTE availability, Sprint lags behind T-Mobile. The two measure up as follows, according to OpenSignal's State of the Mobile Network report:
Average download rate at 4G speeds:
T-Mobile - 19.42 Mbps
Sprint - 12.02 Mbps
Average download rate at 3G speeds:
T-Mobile - 3.46 Mbps
Sprint - 1 Mbps
OpenSignal also found that Sprint users have a 4G LTE signal 85.7% of the time compared to T-Mobile's impressive 93.1%.
Smartphone Savings
The era of "free" cellphones is over, and now you're paying up to $40 per month in device installments to your carrier just to have the latest, greatest smartphone. Since you're ready to save money on your cell phone plan, why not shave some dollars off the phone budget as well?
If your phone is still perfectly functional, there's really not much reason to invest up to $1,000 in a new one. Keeping your device until you really need a newer one is the best way to save money on a smartphone.
Luckily it's easy to bring your own phone to most MVNOs:
Make sure your device is unlocked (it needs to be paid off and you must be free of a contract).
Choose your carrier.
Visit the provider's website to check device compatibility.
Order your new service kit then swap the SIM cards out.
Follow the carrier's activation instructions.
If you're ready for a different phone, you can buy a refurbished phone for way less than new.
You can also sell your old phone for cash online, often for a lot more than trading it in-store.
Sprint vs T-Mobile FAQs
Is T-Mobile better than Sprint?
T-Mobile ranks better than Sprint for its coverage, but since April 2020 Sprint merged with T-Mobile and will gradually migrate over to their network.
What's cheaper T-Mobile or Sprint?
You can get cheap plans from both T-Mobile and Sprint with low-cost carriers who piggyback on their networks.
Is Sprint now T-Mobile?
Yes, since April 2020 Sprint merged with T-Mobile. You can still use your Sprint plan with access to both networks, but it'll eventually migrate over to T-Mobile only.
Can Sprint customers use the T-Mobile network?
Yes. Due to the merger Sprint customers can now use T-Mobile's 4G LTE and 5G network where it's available.
Recap
The wireless industry is changing drastically, and this is a good thing for you as the consumer.
The plans offered by MVNOs are more affordable, more flexible, and give you calling, texting and data on the same reliable networks as Sprint or T-Mobile.
Check out our comparison tool of cheap cell phone plans to see all the best deal.