Verizon & Sprint coverage at the cheapest prices
Every wireless network claims to be the fastest and most reliable.
It can be tough to sort out the truth and make a decision about which network is right for you.
The good news is that these days cell phone service quality and coverage are very similar between the major mobile networks. Your biggest concerns are likely to be how strong the 4G LTE coverage is in your area and can you find a cheaper cell phone plan.
In this guide, we'll look at the rivalry between Sprint vs Verizon, plus I'll show you how to save up to 50% or more on your cell phone bill as well as your device. So stay tuned!
Table of Contents
Sprint vs Verizon: MVNOs
Get Big Network Coverage Without the Big Prices
I mentioned at the start of this guide that I'd tell you how to get cheaper cellphone service without leaving your favorite reliable network.
Remember when TracFone came into stores a few decades ago? Well, that was the beginning of a huge shift in the wireless industry. Wireless companies like TracFone are what's known as an MVNO (Mobile Virtual Network Operator), and now there are dozens of them in the US.
MVNOs buy space on the big four networks and sell it to you cheaper. How? They don't have the high overhead and marketing costs of the major wireless carriers. This means more competition, which equals better prices for you on your cell service.
Benefits of MVNOs:
They're cheaper.

There's no contract, no commitment, and no early termination fees. If you're not happy, switch easily.

They offer custom plans so you don't pay for anything you don't need.

Keep your phone number and your device.

Sign-up is simple - typically done by ordering a new SIM card online.

MVNOs have some of the highest customer support ratings of all carriers.
Best of all, these mobile carriers provide the same Verizon and Sprint LTE coverage as the big guys. That means you'll enjoy the same activities as always - texting, talking, HD video streaming and more.
Next, let's look at some of the best cell phone plans from alternative carriers and how much they'll save you.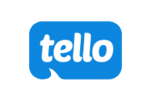 Unlimitedmins
Unlimitedtexts
---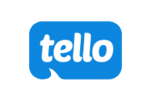 Unlimitedmins
Unlimitedtexts
---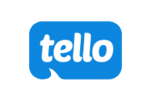 Unlimitedmins
Unlimitedtexts
---
---
Coverage Comparison
Coverage is important, to say the least. You need to make sure that your call is reliable in most, if not all, areas. You don't want to have a situation where your call with a potential employer or your family drops. So when it comes to Sprint vs Verizon coverage, which earns the gold star?
Verizon Coverage
The Verizon LTE network has enjoyed the top spot for coverage and reliability for many years. Verizon offers over 98 percent coverage across the nation, including many rural communities through its LTE in Rural America Program.
Weak/No Coverage Areas:
Most of Alaska

Spotty areas throughout the South and Northeast

Large spotty areas throughout the western US and along the west coast
What's important to understand is that many areas without Verizon coverage - or dead zones - are largely unpopulated. All four major carrier networks provide coverage that is within a few percentage points of each other.
Sprint Coverage
While the Sprint network is number four among the big guys in terms of reliability and speed, it has made big progress lately. Opensignal found in their State of the Mobile Network report that Sprint's 4G LTE availability jumped 9% in 2017 and its data speeds rose by 3 Mbps.
All this means is that - thanks to Sprint Spark - network coverage and reliability as well as upload and download speeds are better. And that's a good thing, right? You don't want lagging when you're on the road trying to stream video or listen to music while away from WiFi.
Furthermore, this provider has since gone beyond metro areas and has been heading into smaller, more remote areas, as you can see from the Sprint coverage map.
Weak/No Coverage Areas:
Spotty areas from the western Dakotas to Nevada

Rural areas of California

Small spotty areas throughout the mid-South and New England
Sprint offers solid service throughout densely populated metropolitan areas while it struggles throughout the West.
Lastly, let's look at the numbers.
The proportion of time with 4G LTE availability:
Verizon - 92.7%

Sprint - 85.7%
Average 4G download speeds:
Verizon - 17.77 Mbps

Sprint - 12.02 Mbps
Smartphone Savings
There's no reason to spend up to $30 per month in device installment payments when you can put that money in your pocket with these two other options.
1. Bring Your Own Phone (BYOP)
Bringing your current device to your new provider just makes sense. Upgrading every year or two costs you between $400 and $1,000 a pop. That's a lot of money that you could invest elsewhere.
Bringing your phone and your number to your new carrier is simple:
2. Buy a Refurbished Phone
If your phone is past its prime or you just want a newer model, sites like Decluttr and Glyde offer refurbished phones and will save you a ton of money compared to upgrading to the very latest device. These sites even provide a warranty on the most popular phones, like an iPhone or a Samsung Galaxy.
Need extra money to put towards that new phone? Sell your old phone for cash online, you'll get considerably more money than just trading it in-store.
Sprint vs Verizon FAQs
Which is better Sprint or Verizon?
Depending on what you're looking for, Verizon has the best coverage, but you can get affordable cell phone plans with both from low-cost carriers running on their networks.
How does Sprint compare to Verizon?
When it comes to coverage there's no comparison as Verizon's 4G LTE coverage reaches 70% of the country, whereas Sprint is only 30%. However, Sprint has now merged with T-Mobile which covers around 62% of the US.
What is the difference between Verizon and Sprint?
The main difference is coverage. Verizon covers most of the country with its 4G LTE network, while Sprint comes last covering only 30% of the US.
Does Sprint use Verizon towers?
No, Sprint doesn't use Verizon towers.
Recap
The skyrocketing MVNO industry means you can get great coverage on the Sprint and Verizon networks without the brand-name prices.
Decided to give it a go? Check out our comparison tool to find a cheap cell phone plan.
Happy shopping and enjoy your savings!