Verizon & T-Mobile coverage at the cheapest prices
For years, Verizon and T-Mobile USA have been at each other's throats, striving for the number one position and the attention of consumers throughout the nation.
How do you decide which network is best for you? Just as important - how do you get the best price on cell phone service on the T-Mobile and Verizon networks?
I'm going to answer both of these questions and show you the coverage maps for both carriers.
I'll also address customer service, plans and pricing, and the cheapest smartphone solutions. Stay tuned!
T-Mobile vs Verizon: MVNOs
Get Big Network Coverage Without the Big Prices
Now we're going to get down to the nuts and bolts you've been waiting for - how to save money on your cell phone service.
If you've seen ads for companies like Mint Mobile or Twigby then you already know the secret to cheap cell phone plans. These smaller mobile carriers are called MVNOs - Mobile Virtual Network Operators. They buy space on the major carriers' towers and sell it to you for an affordable price.
Let me answer your next question, which is likely to be "why would I do that instead of just paying the big guys for the same service?" There are many reasons!
Why Go With a MVNO?
They're cheaper than the major carriers because they don't have the expensive overhead or marketing costs.

They have no-contract plans and no early termination fees. Leave the carrier whenever you want (but we don't think you'll want to!).

It's easy to keep your phone number and device.

Sign-up is painless - usually completely online. Simply swap SIM cards.

Choose only the amount of data, minutes, and text messaging you actually need - and only pay for that.

Customer support is top-notch and often available seven days a week - sometimes 24 hours a day.
Alternative carriers have come a long way since they entered the market in the 1990s. They now offer competitive service on the best wireless networks at great prices.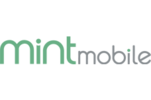 Unlimitedmins
Unlimitedtexts
---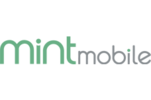 Unlimitedmins
Unlimitedtexts
---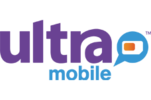 Unlimitedmins
Unlimitedtexts
---
Unlimitedmins
Unlimitedtexts
Powered by: T-Mobile & Verizon
---
Coverage Comparison
Verizon Wireless has long enjoyed the top spot as far as coverage, reliability, and speed. The network serves nearly 99% of populated areas across the nation.
With its deployment of the LTE in Rural America Program in 2010 Big Red expanded its coverage to include many areas previously lacking a 4G LTE signal.
Verizon Coverage
Even though Verizon has the most extensive LTE network in America you'll still want to assess the Verizon coverage map to ensure that the provider has service in your area.
Weak/No Coverage Areas:
Non-metropolitan areas of Alaska.

Spots throughout the middle South and Northeast.

Larger areas across the western US and along the west coast.
T-Mobile Coverage
The T-Mobile network is holding its own in the wireless coverage wars. Urban reception is the network's sweet spot, and the provider has recently purchased space on a lower wireless frequency in order to expand rural reception.
As you can see on the T-Mobile coverage map below, the coverage actually looks very similar to the Verizon network, with LTE coverage in most of the same areas of the U.S.
Weak/No Coverage Areas:
Minimal spotty areas throughout the Northeast, South, and Midwest.

Larger areas of Idaho, Oregon, Nevada, and Washington.

Stretches of the east, west, and northwestern areas of California.
You can see in the above T-Mobile vs Verizon coverage maps that both major carriers provide towers throughout most of the nation. But what is the quality of that service?
Percentage of time with 4G LTE reception:
T-Mobile - 93.1%

Verizon - 92.7%
Average 4G download speeds:
T-Mobile - 19.42 Mbps

Verizon - 17.77 Mbps
These metrics are courtesy of OpenSignal, which crowdsources data on wireless coverage and reliability.
It may seem from these numbers that the T-Mobile LTE network is the obvious choice. It depends on whom you ask, however. RootMetrics, which creates its own data rather than crowdsourcing, rates Verizon at the top in every category.
Ultimately the decision comes down to which network offers the best reception in your area and wherever you travel to regularly, as well as the right plan costs and features.
---
Smartphone Savings
Whether you choose a Verizon or a T-Mobile MVNO, you'll need something to use for all of that calling, texting, and HD video streaming.
If you're used to paying an extra $30 a month on your cell phone bill just to have the latest smartphone every year, it might be time to end that expensive cycle. Here are two great ways to do so.
1. Bring Your Own Device
MVNOs are very BYOP (bring your own phone) friendly. The iPhone and Samsung Galaxy models don't change that much from year to year. Why not save several hundred dollars by hanging onto yours a little longer?
Keeping your phone is simple:
Choose a carrier.

Check the website to make sure your device is compatible.

Order your activation kit and swap out the SIM cards.

Activate your new service according to the provider's instructions.
2. Buy a Refurbished Smartphone
Buying a refurbished cell phone just makes sense. We buy used cars in order to save money and extend the life of durable goods.
Smartphones aren't much different, plus buying used or refurbished devices saves you hundreds in the long run.
T-Mobile vs Verizon FAQs
Do T-Mobile phones work on Verizon?
T-Mobile runs on the GSM network, while Verizon runs on CDMA. If your phone was made in the last few years it's likely to be compatible. If you're not sure you can check if your phone is compatible with our IMEI checker.
Is T-Mobile as good as Verizon?
Verizon consistently comes top with its 4G LTE coverage, but T-Mobile has faster data speeds.
Is it worth switching to T-Mobile from Verizon?
Both carriers offer different benefits, so it depends on what you need from your cell phone plan. Verizon has better overall coverage, whilst T-Mobile's data speeds are faster.
Is T-Mobile 5G better than Verizon?
T-Mobile has more 5G coverage, but Verizon's 5G network is faster.
Recap
With all of the major wireless networks so close in coverage and reliability, it's up to you to decide which one works better for you.
One thing is crystal clear, though - MVNOs give you the same quality service for much less money.
Finally, to see all the best plans side-by-side, use our comparison tool to find a cheap cell phone plan.