The best tablet data plans in May
Are you looking for the best plan for your tablet? If you're one of the 45 percent of Americans who use these handy portable devices you know how hard it is to find a reliable and affordable mobile internet plan.
The wireless industry has undergone a lot of change over the past few years. I'm going to show you how those changes are to your benefit when shopping for a data-only tablet or iPhone plan.
Tablet Plans Comparison
| Carrier | Network | Minutes | Texts | Data | Price |
| --- | --- | --- | --- | --- | --- |
| | T-Mobile | 0 | 0 | 1GB | $6** Buy 1 Month, Get 1 Month Free |
| | Verizon & T-Mobile | 0 | 0 | 2GB | $10Free Starter Kit with code: MSPUSM |
| | AT&T | 0 | 0 | 5GB | $25 |
| | T-Mobile | 0 | 0 | 2GB | $10** Buy 1 Month, Get 1 Month Free |
| | Verizon & T-Mobile | 0 | 0 | 4GB | $15Free Starter Kit with code: MSPUSM |
Prepaid Tablet Plan Benefits
Mobile Virtual Network Operators - MVNOs - are smaller wireless carriers that offer discounted service on the major networks.
Benefits of MVNOs include:
Nationwide 4G LTE coverage on the big four cellular networks

Cheaper prices because MVNOs have lower overhead than the big guys

Custom plans so you only pay for what you need

No contracts, credit checks or overage charges

Simple online sign-up process

High customer support ratings
Best Verizon Tablet Plan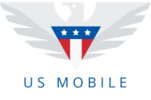 Powered by: Verizon & T-Mobile
See more Verizon tablet data plans
Best T-Mobile Tablet Plan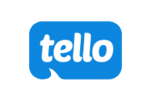 See more T-Mobile tablet data plans
Best AT&T Tablet Plan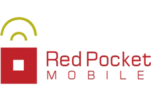 See more AT&T tablet data plans
Best cheap prepaid tablet plan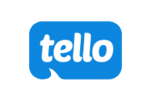 If you mostly use your iPad or Android tablet when connected to Wifi but still want access on the go, Tello tablet plans are a great deal. You can buy as little as 500 MB of data and you can add more any time you need to.
Tello uses Sprint so you'll have the best luck with their cheap tablet plans if you have a Sprint device.
Best unlimited data tablet plan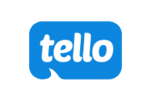 We also like Tello for moderate use. If you spend some of your tablet time on WiFi and some on the go, Tello tablet and iPad plans are a very affordable option.
Key Considerations When Choosing a Tablet Plan
Here are some basics to consider before you decide on the right tablet data plan for you:
1. Where will I be using my device and for what?
Are you typically around WiFi when you use your tablet or is most of your use on the road? If you have frequent access to a WiFi network then you don't need to pay for a large data bucket.
What do you do on your device? Activities like HD video streaming or video calling using Facetime HD require a lot more data than say, email or instant messaging.
2. How much data do I need?
You may not need as much data as you think. Wireless carriers do a good job of convincing us that unlimited data plans are a necessity. In reality, most people don't need endless amounts.
Use our handy data usage calculator to determine your actual needs. This way you can choose a plan that allows you to only pay for what you actually use. Think of it like cable TV - why pay for 300 channels when you only watch five?
3. Can I use my phone as a mobile hotspot?
Some carriers may enable you to use your cell phone as a mobile hotspot (or you can simply purchase a mobile hotspot). This option will allow you to share data from your cell phone with your tablet on the go.
Keep in mind that not all carriers let you share data this way, so be sure to read the fine print.
4. Does every tablet work with a data plan?
If you're shopping for a tablet keep in mind that many devices only function via WiFi and do not work with tablet data plans. Just as you assess features like internal storage, Retina display, and whether the device has a dual-core or quad-core processor, you should ensure you'll have 4G LTE connectivity.
This holds true not only for Android but for Apple products as well. You can choose a device that's compatible with iPad plans or with WiFi only.
5. How is the network coverage where you live or travel?
While the four major wireless networks are very similar in terms of coverage, there are small differences that could impact your service depending on where you are.
Use our cell coverage maps to determine who has the best service in the areas where you live or frequently travel.
Bringing your own device & save even more
Tablets and iPads can cost up to $1,000. The most economical choice is to bring your own device to your new carrier. Benefits of keeping your own tablet include:
Avoiding monthly device payments or a large upfront outlay

Getting the most out of your tablet's lifespan instead of creating more e-waste

Keeping all of your data like photos and passwords rather than having to transfer everything to a new device
If you bring your Apple iPad or Android tablet to a new carrier you'll need to make sure that it's unlocked from your current carrier.
Recap
There are plenty of options when it comes to finding the right data only tablet plan.
Not only that but the same carriers that bring you great prices on data plans also offer prepaid cell phone plans at amazing rates.
Calculate your data needs, decide which network is best for you, then enjoy your savings!