Galaxy S9 deals in January 2021
Samsung's 2018 flagship release - the Galaxy S9 - is outfitted with a 5.8-inch Quad HD+ Super AMOLED bezel-less Infinity Display, the Qualcomm Snapdragon 845 chipset, and 4GB of RAM.
Ready to upgrade to this sleek device but not ready to shell out the $800 retail price?
Stick around - we'll show you how to find the cheapest Samsung Galaxy S9 prices, plus cut the cost of your cell phone plan in half.
Compare Samsung Galaxy S9 Prices
---
Unlocked Galaxy S9 Deals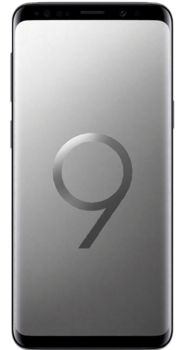 Powered by:
---
Verizon Galaxy S9 Deals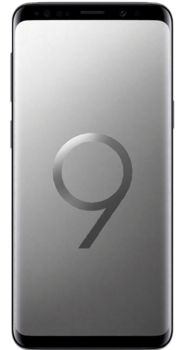 Powered by:

---
Sprint Galaxy S9 Deals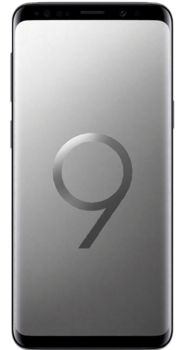 Powered by:
---
Buy Refurbished to Get the Best Samsung Galaxy S9 Price
The thriving used and refurbished cell phone market is the ideal solution to skyrocketing smartphone prices. You can get a top device in excellent condition for a bargain price.
Benefits of buying a refurbished Galaxy S9:
Big savings: It's not uncommon to save about 50% off the retail price of recent smartphone releases.
Great bang for your buck: Changes to new models are usually minor. Waiting for the privilege of spending nearly a grand on the next big thing doesn't make financial sense when you can get all your favorite features at a huge discount.
Own your phone - and your freedom: Buy on your own instead of financing through your carrier and retain your freedom to switch carriers if you find a better deal.
Key Considerations When Buying a Refurbished Galaxy S9
There's no shortage of reputable sellers, however, there are some things to keep in mind as you pick one:
Warranties: Most sellers offer a used phone warranty. These range in length pretty significantly - between 30 days and 12 months.
Return policy: Can you return your device if you're not satisfied? Make sure before you buy.
Compatibility: The Galaxy S9 is a dual-SIM phone. This gives you some flexibility when it comes to carrier compatibility, but still, make sure it'll work on your network.
Payment options: If you need financing, make sure you choose a seller that offers installment plans.
Timing: Flagship phone prices drop every time a new model is released, so keep that in mind as you time your purchase.
How to Save Even More Money
Don't miss out on even more ways to put cash in your pocket.
Sell Your Old Phone for Cash
There's no reason to take less than your old device is worth by trading it into your carrier. Sell your old phone online for cash. You'll get more and in real money - not trade-in credit.
Switch to a Low-Cost Carrier
There's no reason to pay big network prices to stay on the big networks. MVNOs - or Mobile Virtual Network Operators - are simply smaller mobile providers that rent space on the big four networks and sell it at a cheaper rate.
Benefits of MVNOs:
Nationwide 4G LTE coverage on America's largest, most reliable wireless networks
Bring your own phone and keep your number
Cell phone plan savings of up to 50%
Customize your plan to fit your needs
No contracts
It couldn't be easier to find the best MVNO on your favorite network:
Recap
It's a great time to be a wireless customer - saving money is only getting easier:
You can also see how prices on other Samsung Galaxy models measure up - like the Galaxy S7 and Galaxy S8!
COMPARE NOW: Cheap Samsung Galaxy S9 Prices