By

- Last updated on February 24th, 2023

MoneySavingPro independently researches the products & services to bring you our recommendations. We may earn money when you click our links - disclosure policy.

Are you getting ready to upgrade but aren't sure about taking on two years of device payments - again? Before you sign on the dotted line, consider some other options.

If you're tired of the trade-in cycle maybe it's time to ask yourself some questions. Do you really need a brand new phone? Just as importantly - do you need the high price? When you trade in your device you lose hundreds of dollars before it's even paid off!

Stay tuned - because I'm going to tell you how to get the most cash for your T-Mobile iPhone plus how to save half on your upgrade!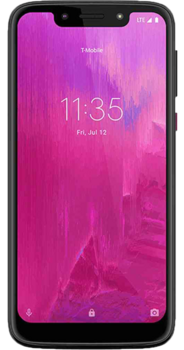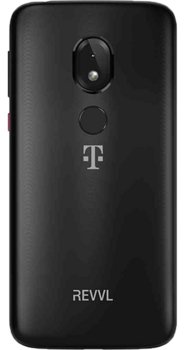 Motorola
Moto G7 REVVLRY
32GB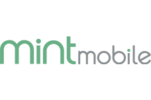 Network: T-Mobile
* $50 Off with 12 Month Plan
$9

/mo*
0% APR for 12 mths
Full price: $109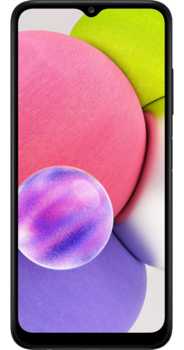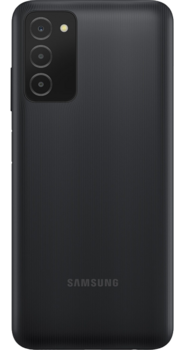 Samsung
Galaxy A03s
32GB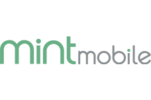 Network: T-Mobile
* $50 Off with 12 Month Plan
$9

/mo*
0% APR for 18 mths
Full price: $159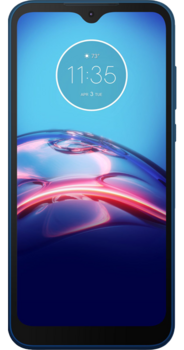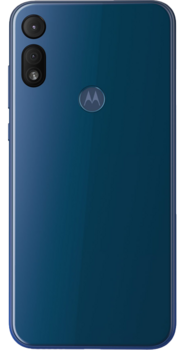 Motorola
Moto E
32GB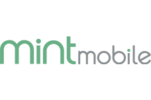 Network: T-Mobile
* $50 Off with 12 Month Plan
$11

/mo*
0% APR for 12 mths
Full price: $129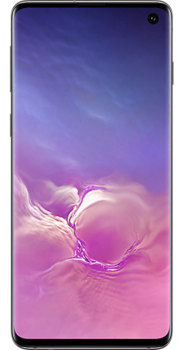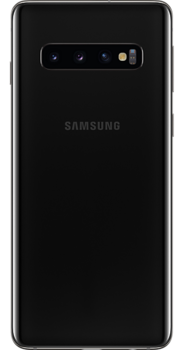 Samsung
Galaxy S10e
128GB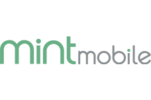 Network: T-Mobile
* $50 Off with 12 Month Plan
$11

/mo*
0% APR for 18 mths
Full price: $199
Sell Your T-Mobile iPhone for More Cash Online
Sell Your T-Mobile iPhone
When you trade your phone you don't get the full value you should get out of it.
Sell your T-Mobile iPhone online and maximize the cash you get for it. It's simple and convenient thanks to established sites like Gazelle that make the process a snap.
Benefits of selling your iPhone online:
Get a higher offer than if you use the T-Mobile trade-in program.

Get cash to spend as you wish - not trade in credit.

Trusted sites provide a prepaid shipping label for you.

Get your money fast - typically the day after the company receives your phone.
Compare the highest offers from multiple buyers so you get the best price available.
Prefer to handle everything yourself - including communicating directly with the buyer, postage, returns, etc.? No problem - use a site like Swappa or eBay.
T-Mobile Trade vs Selling
Price Comparison: T-Mobile iPhone Trade-in vs Selling Online
| Device | T-Mobile (Credit) | MoneySavingPro (Cash) | Extra Cash |
| --- | --- | --- | --- |
| iPhone 8 Plus (64GB) | $340 | $462 | $122 |
| iPhone 8 (64GB) | $295 | $400 | $105 |
| iPhone 7 Plus (32GB) | $205 | $330 | $125 |
| iPhone 7 (32GB) | $155 | $270 | $115 |
How Much Is My T-Mobile iPhone Worth?
This is probably your number one question! The answer depends on a couple of factors:
Condition - as long as your phone is in good working condition, you'll get a decent offer for it. You can sell your T-Mobile iPhone in anywhere from like-new to poor condition. The better care you've taken of it, the more cash you'll get.

IMEI number status - trusted buyer sites will not buy devices that have been reported as lost or stolen. Your device should be paid off as well.
We make it easy to see the best offers for your T-Mobile iPhone from multiple buyers.
Sell Online for Cash
Sites like Decluttr have systems that make the process virtually painless, so don't be intimidated!
There are just a few simple steps to folllow:
Find your device on the buyer website.

Answer the questions about condition, etc. (it's important to answer honestly so your payment isn't delayed).

Accept or reject the instant offer.

Choose whether to get your shipping label by email or snail mail.

Ship your phone off and wait for payment.
You can choose your preferred payment option, like check or PayPal. Some sites offer gift cards as well.
It is possible the buyer will disagree with your condition assessment. They will adjust your offer and give you a few days to accept or reject it.
Selling Advice
Don't mail your phone off quite yet - there are a few things you need to do first for your own peace of mind.
Back up your data. Do a backup with iCloud and iTunes. Save any photos or videos that you never saved to your camera roll.

Sign out of your accounts. Log out of iCloud and iTunes. If you're switching over to an Android device, go into iMessage and deregister your phone number.

Turn off Find My iPhone. This is an important step because if you don't, the next owner won't be able to activate the feature.

Do a hard reset. Completely wipe and reset your iPhone in Settings: General: Reset: Erase All Content and Settings.
Money Saving Tips
Here's the thing - iPhones don't change drastically from year to year. If you're on a budget, it's important to ask yourself if you really need to spend $1000+ on the newest version.
If you don't plan to keep your current device after it's paid off, consider another option for your T-Mobile upgrade - buying refurbished. You can get a feature-packed phone just a model or two old for about half the cost of new.
1. Buy a refurbished T-Mobile iPhone:
Cheaper by up to 50% or more

Warranties up to 12 months available from reliable sellers

Free shipping

Affordable repairs at nationwide iPhone repair shops
Compare the lowest prices from multiple sellers in seconds with our T-Mobile iPhone price comparison engine.
2. Switch to a T-Mobile MVNO
You also have options when it comes to saving money on your cell phone plan. Save over $600 a year by switching to a T-Mobile MVNO.
MVNOs - Mobile Virtual Network Operators - are smaller, cheaper wireless carriers that operate on the same networks as the big three carriers. They operate mostly online, without the big marketing budgets of the big guys, so their prices are lower.
T-Mobile MVNO Benefits:
Same great service quality you're used to - on the same network T-Mobile uses

Savings of 50% or more

No contracts, credit checks, or commitments

Customized plans - only pay for what you need

Bring your own phone and keep your phone number

Switch easily online
Use our cell phone plan savings calculator to see how much you could save over T-Mobile prices.
Compare cell phone plans from T-Mobile MVNOs and pick one that fits your needs and budget.
Recap
Saving money on your wireless costs doesn't have to be a hassle.
Sell your T-Mobile iPhone online and get more cash for it. Then get out of the expensive trade-in cycle by comparing prices on refurbished T-Mobile iPhones.
Finally, save hundreds per year without compromising the service you love by switching to a T-Mobile MVNO. It's that simple!