The best cheap 5G internet plans in September
Cheap 5G internet plan benefits
If you're in the market for a 5G data only plan your best bet is an MVNO. These smaller carriers that sell cheap cell phone plans also help you save money on internet service for tablets and mobile hotspot devices.
Want the fastest wireless internet connection available at up to half off what the major carriers charge? No problem.
MVNO plans offer service on the big three networks without the high prices.
Same great coverage: Low cost cell phone carriers operate on the very same networks as the major carriers. Stay on your favorite network regardless of whether that's AT&T, T-Mobile or Verizon.

High speed data: No need to sacrifice speed for better prices. You get 5G hotspot data wherever it's available on the host network. Speeds average twice as fast as 4G LTE and up to 40x faster where ultra wideband is available.

Much lower prices: Most MVNOs operate solely online. Without the high overhead of brick and mortar stores they can afford to sell their data only plans much cheaper.

No contracts: One of the great things about low cost carriers is that they sell no contract phone plans. Same goes for their data only plans for tablets and hotspots. No commitments, switch any time you want.

Bring your own device: If you've already got a mobile hotspot like a MiFi you can bring your own device. Just keep in mind that if you want 5G speeds you'll need a 5G hotspot device.

Customize your plan: Smaller carrier plans offer the flexibility you need. Choose from a wide range of options from 1G to 20GB of high speed data per month. You can even set up your tablet with unlimited data.

Great customer support: Concerned about customer care? MVNOs get higher overall customer service ratings than the big providers. Read our carrier user reviews before making your decision.
Best cheap T-Mobile 5G internet plan
Compare the best cheap T-Mobile 5G internet plans
---
Best cheap Verizon 5G internet plan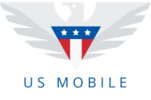 Powered by: Verizon & T-Mobile
Compare the best cheap Verizon 5G internet plans
---
Best cheap AT&T 5G internet plan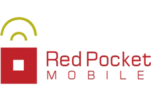 Compare the best cheap AT&T 5G internet plans
---
Compare cheap 5G internet plans
| Carrier | Network | Minutes | Texts | Data | Price |
| --- | --- | --- | --- | --- | --- |
| | AT&T | 0 | 0 | 1GB | $10 |
| | Verizon & T-Mobile | 0 | 0 | 4GB | $15Free Starter Kit with code: MSPUSM |
| | T-Mobile | 0 | 0 | 6GB | $23** 20% Off with code: MSP20 |
| | Verizon & T-Mobile | 0 | 0 | 15GB | $26Free Starter Kit with code: MSPUSM |
| | T-Mobile | 0 | 0 | Unltd | $39** 20% Off with code: MSP20 |
Carrier customer service comparison
As you can see in the comparison chart below smaller carriers crush the competition in terms of customer service:
| CARRIER | TRUSTPILOT USER RATING |
| --- | --- |
| | 4.6 |
| | 4.6 |
| | 4.5 |
| | 1.5 |
| | 1.3 |
| | 1.2 |
---
Considerations when comparing 5G internet plans
Price is just one aspect of choosing a data only plan for laptops, tablets or mobile hotspot devices.
Coverage: All three major networks now have some form of 5G coverage. T-Mobile has the most extensive 5G network, with AT&T coming in second and Verizon bringing up the rear. With 5G availability changing so quickly it's important to check the carrier's 5G coverage map to see how they measure up in your area.

Speed: 5G speeds can vary quite a bit. For the most part you'll experience at least twice the speeds of 4G LTE data. In the few locations where ultra wideband (or mmWave) 5G is available you can get up to 10x times those speeds. Keep in mind that mmWave is still very sparse and only available in very localized areas, like big buildings and stadiums.

Data allowance: Some MVNO monthly plans offer up to 20GB of high speed data. Others have unlimited data only plans. Choose the provider that gives you the best fit. Most carriers make it easy to add more data if you run out before the billing cycle is over. Also bear in mind that unlimited data only plans aren't really unlimited. There's usually a data cap and when you reach it you'll be slowed to 3G speeds or lower.

Device compatibility: In order to get the fastest wireless for your data only devices they need to be compatible with 5G technology. Just like with 5G cell phones there are now 5G compatible devices available like 5G tablets and mobile hotspot devices.
How to switch to a cheaper 5G internet plan
Even if you already have a 5G data only plan switching is easy when you're ready to save money.
Customize your plan. Pick a plan that fits your usage instead of overpaying for data you won't use. Not sure how much you need? Our data usage calculator can help with that.

Prepare for the switch. If you already have a data only plan make sure your bill is paid off. Any mobile hotspot devices you own should be unlocked for use with another carrier.

Set up your new plan. You'll get a data only SIM card from your new provider, either in the mail or from a store. Simply pop it into your tablet or mobile hotspot and follow the carrier's instructions to activate it.
---
5G internet plans FAQs
Who has the best 5G plan?
The best value 5G prepaid plans are available from MVNOs running on the main US networks like Tello and Mint Mobile. They give you access to the same 5G coverage where available while cutting the cost of your phone bill.
Who offers 5G internet?
All three major networks, AT&T, Verizon, and T-Mobile offer 5G. However coverage depends on the area you're in.
Which carrier has the fastest 5G?
T-Mobile has the fastest 5G, with AT&T coming in second and Verizon third.
---
Recap
Data only plans are ideal if you travel or are away from home and want the peace of mind knowing you can access the internet, and MVNOs can save you hundreds of dollars.
Operating on the three major networks, you'll get access to 5G where it's available depending on the network you choose.
You could save further money by estimating your monthly data usage. On average we only use around 3 to 5GB of data per month, so could you choose a set data plan rather than unlimited? Unlimited never really means unlimited, and with a data cap that once reached your speeds will be slowed considerably.
| Carrier | Best for... | Mins | Texts | Data | Price |
| --- | --- | --- | --- | --- | --- |
| US Mobile | Best tablet plan | 0 | 0 | 4GB | $15/mo |
| Red Pocket | Best hotspot plan | 0 | 0 | 5GB | $25/mo |