The cheapest tablet data plans in September
Are you looking for the best plan for your tablet?
If you're one of the majority of Americans who use these handy portable devices you know how hard it is to find a reliable and affordable cellular data plan.
The wireless industry has undergone a lot of change over the past few years.
We're going to show you how those changes are to your benefit when shopping for a tablet or iPad data only plan.
Best tablet data plans
Editors Take
Plans
Plan

Minutes

Texts

Data

Price

0

0

2GB

$10

0

0

4GB

$15

0

0

6GB

$20

0

0

15GB

$26

0

0

Unlimited

$45

Free Starter Kit with code: MSPUSM
Benefits
Pros
Flexible, no contract plans

24/7 customer service

5G coverage available
Cons
No international calling

Phone selection
Benefits
Coverage on either the T-Mobile or Verizon network

Risk-free trial: Full refund within 14 days or before 1000 talk, text, or MB's is used

Prepaid - no contract, credit check, or activation fee

Bring your own GSM or CDMA phone or choose from a small selection of phones for sale

Keep your own phone number

Mobile hotspot use available as add-on option with unlimited data plans

International roaming plans available with eSIMs

Add-ons available for talk, text, and data, with rollover

24/7 customer support
Editors Take
Benefits
Pros
Nationwide coverage

No contracts

Latest selection of phones
Cons
Account dashboard needs work

No 0% financing options on latest phones

Customer service
Benefits
Operates on all four networks - AT&T, T-Mobile, Sprint, and Verizon

Prepaid cell phone plans - no contract, credit check, or activation fees

Bring your own GSM or CDMA device and keep your phone number

Mobile hotspot/tethering allowed with your plan data

Free international calling to 70+ countries

Customer service available in English, Chinese, Filipino, and Spanish via chat or phone
Cheap tablet data plan benefits
Low cost carriers called MVNOs are great for cell phone plans. But these smaller carriers also pack a punch if you need a cheap mobile hotspot plan.
Need an internet service plan for your tablet or iPad? Want to save money without sacrificing your wireless network or data speeds?
You've got it. Forget the major carriers. Get T-Mobile, Verizon, and AT&T data plans at up to 50% savings.
Nationwide coverage: Smaller cell phone carriers operate on the exact same networks as the big four carriers. Many already offer 5G network coverage where available at no extra cost.

High speed data: Get hotspot services on the same networks the big providers use. You'll get the same lightning fast hotspot speeds you're used to, ideal for streaming video and playing games.

Much lower prices: MVNOs have lower overhead costs because most of them operate solely online. That means you pay less for your mobile internet plan.

No contracts: Low cost carriers don't make you sign contracts. Switch carriers any time you find a better deal on a mobile hotspot plan.

Bring your own device: No need to buy an expensive hotspot from the carrier. Bring your own device to save even more money.

Customize your plan: Choose the data only plan that fits your needs. Get anywhere from 1 GB of data per month all the way up to unlimited.

Great customer support: Customer service ratings are consistently higher with MVNOs. Check out our carrier user reviews before switching.
---
Best cheap Verizon tablet data plan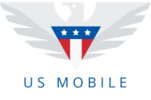 Powered by: Verizon & T-Mobile
Compare: cheap Verizon tablet data plans
---
Best cheap T-Mobile tablet data plan
Compare: cheap T-Mobile tablet data plans
---
Best cheap AT&T tablet data plan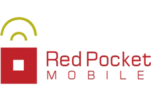 Compare: cheap AT&T tablet data plans
---
Compare the cheapest tablet plans
| Carrier | Network | Minutes | Texts | Data | Price |
| --- | --- | --- | --- | --- | --- |
| | AT&T | 0 | 0 | 1GB | $10 |
| | Verizon & T-Mobile | 0 | 0 | 4GB | $15Free Starter Kit with code: MSPUSM |
| | T-Mobile | 0 | 0 | 6GB | $23** 20% Off with code: MSP20 |
| | Verizon & T-Mobile | 0 | 0 | 15GB | $26Free Starter Kit with code: MSPUSM |
| | T-Mobile | 0 | 0 | Unltd | $39** 20% Off with code: MSP20 |
Carrier coverage comparison
Which network is best for powering your prepaid mobile hotspot? That depends on which network has the best coverage in your area.
Network performance ratings
| NETWORK | OVERALL | RELIABILITY | SPEED | DATA | CALL |
| --- | --- | --- | --- | --- | --- |
| | 95 | 96 | 94 | 96 | 94 |
| | 94 | 94 | 95 | 96 | 92 |
| | 86 | 88 | 82 | 89 | 82 |
Source: Rootmetrics
Carrier customer service comparison
Concerned that low-cost carriers won't have good customer service? Don't be, on average MVNOs score much higher customer ratings than the big networks as you'll see in the comparison chart below:
| CARRIER | TRUSTPILOT USER RATING |
| --- | --- |
| | 4.6 |
| | 4.6 |
| | 4.5 |
| | 1.5 |
| | 1.3 |
| | 1.2 |
---
Cheap tablet data plans pros & cons
Pros
No contracts: It's easy to switch if you find a better internet plan from another carrier.

Flexible plans: Choose the amount of data that you want to pay for.

Cheaper for all your wireless needs: Get a cheap cell phone plan and mobile hotspot features all from one low cost carrier.
Cons
Limited availability: Not all MVNOs sell data only SIM cards. Several do though, so you can typically find what you need at a great price.

Relies on cellular signal: Mobile hotspots use your carrier's wireless network coverage. So if you're in an area with a spotty signal your hotspot will be spotty too.
---
Considerations when comparing tablet data plans
In addition to price, the right tablet data plan for you depends on several factors:
Coverage - Mobile coverage used to be a big deal. Now, all of the major mobile networks boast very similar coverage areas. When you're shopping for a data only plan you'll want to look at the 4G LTE coverage in the locations you'll be using your device. If you travel and need mobile data usage during those times check those zip codes as well.

Speed - You'll want fast internet if you're powering compatible devices like your iPad or tablet. The good news is that most carriers deliver a 4G LTE connection to enabled devices. This means that if your hotspot device or smartphone is capable of handling LTE speeds then you will have a high-speed connection. Even better, many low-cost carriers give you 5G data speeds were available at no extra charge.

Data Allowance - Your data usage will inform your decision as to what data allowance you need to buy. Packages are available in various sizes to meet all data usage needs, from 500 MB to unlimited. Of course the smaller the data bucket the less you'll pay. It's easy to add more data if you run out.
---
How to switch to a cheaper tablet plan
Changing your data only plan is simple and hassle-free.
Pick a plan. Customize your plan to fit your needs. Get just a little bit or set up your tablet with unlimited data. Not sure how much you need? Check out our data usage calculator to find out.

Prepare to make the switch. Make sure your old bill is paid off and your mobile hotspot is unlocked to use on another carrier.

Set up your new account. Keep your current mobile hotspot device active until your new one is set up. If you're buying a new Wi-Fi device it should come all ready to go. If not you'll get a new SIM card in the mail or in a store. Just follow your provider's instructions to activate it.
Bring your own device & save
Tablets and iPads can cost up to $1,000. The most economical choice is to bring your own device to your new carrier. Benefits of keeping your own tablet include:
Avoiding monthly device payments or a large upfront outlay

Getting the most out of your tablet's lifespan instead of creating more e-waste

Keeping all of your data like photos and passwords rather than having to transfer everything to a new device
If you bring your Apple iPad or Android tablet to a new carrier you'll need to make sure that it's unlocked from your current carrier.
---
Tablet data plans FAQs
How can I get mobile data on my tablet?
If your tablet or iPad has a SIM card slot then you can get cellular data coverage.
Can I get a data plan for a tablet?
Yes, you can purchase a cellular data plan from numerous low cost carriers.
Who has the cheapest tablet data plan?
The cheapest tablet data plans are available from low cost carriers, such US Mobile, Tello and, Red Pocket. They have data plans starting $6 per month.
---
Recap
There are plenty of options when it comes to finding the right data only tablet plan.
Not only that but the same carriers that bring you great prices on data plans also offer prepaid cell phone plans at amazing rates.
Calculate your data needs, decide which network is best for you, then enjoy your savings!