Cheapest alarm system SIM card in 2022
If you're looking for an Alarm SIM card for your smart security system we've got you covered.
Using a SIM card in your alarm system works in the same way as a mobile device, it helps it communicate and notify you while you're away from home.
As you'll have to pay monthly for your SIM card, this is where MVNOs can help. These low cost carriers have cheaper plans, but they operate on the same major US networks.
We've compared the best low cost carrier SIM cards for alarm systems below.
Best SIM card for alarm systems on T-Mobile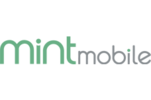 ---
Best SIM card for alarm systems on Verizon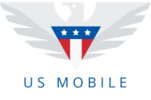 Powered by: Verizon & T-Mobile
---
Best SIM card for alarm systems on AT&T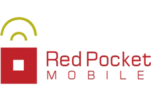 ---
Best GSM SIM card for alarm systems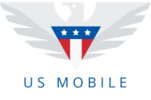 Powered by: Verizon & T-Mobile
---
Best prepaid SIM cards for alarm systems
| Carrier | Network | Minutes | Texts | Data | Price |
| --- | --- | --- | --- | --- | --- |
| Tello | T-Mobile | 0 | 0 | 1GB | $6 |
| US Mobile | Verizon & T-Mobile | 0 | 0 | 2GB | $10Free Starter Kit with code: MSPUSM |
| Mint Mobile | T-Mobile | 0 | 0 | 4GB | $15** Buy 3 Months Get 1 Free |
| Ultra Mobile | T-Mobile | 0 | 0 | 6GB | $29 |
| Mint Mobile | T-Mobile | 0 | 0 | 15GB | $25** Buy 3 Months Get 1 Free |
---
Alarm SIM card benefits
Lower price: MVNOs offer affordable plans when purchasing a SIM card with one of these low-cost carriers. With all the same options available, even the best GPS tracker SIM card deals, but at half the price of going direct to one of the big three.
Same excellent coverage: You'll find a great selection of deals on an AT&T data SIM card, Verizon data SIM card, or T-Mobile data SIM card. Being powered by the main networks, you'll get access to the same good coverage.
No annual contracts: With the best prepaid data SIM card deals they offer a monthly rolling contract, with no 24 or 12 months commitment or hidden fees.
4G LTE data speeds: Operating on the same US networks, you'll have access to the nationwide 4G LTE data speeds.
5G network: If your mobile device is compatible you can find deals on the best 5G SIM card with low-cost carriers, offering 5G at no extra cost on their data-only SIM cards.
Unlimited plans: If you use a lot of data for browsing the internet, video streaming, listening to music or you're looking for the best hotspot SIM card for tethering, the good news is you can get unlimited hotspot data for half the price.
Mobile devices: You'll find a range of the best iPad SIM card and the best Tablet SIM card deals to help you stay connected with a data-only SIM card for your device.
High-speed hotspot data: Ideal for travelers, you can stay connected on your laptop, even if there's no WiFi using cellular networks.
---
What is an alarm SIM Card?
A SIM card, which stands for Subscriber Identity Module, is a small chip you insert into a device to connect it to a cellular network. Because a SIM card will work in a similar way for an alarm system as a mobile phone, utilize one in your security system to let it function as a communication device.
You can use a GSM SIM card, which is a part of the GSM network, to join a cellular network by sliding it into the SIM card slot on your alarm system. Given that the GSM SIM card runs on the GSM network, you'll have the choice between a 2G, 3G, and 4G network, where you'll pay a monthly fee to connect your alarm system and portable devices.
SIM card for alarm systems
If you need to connect your alarm system to a cellular network in the same way you would your mobile phone, you'll need to buy a SIM card and pay a monthly fee for this service.
Whether you opt for a prepaid SIM card or one with a plan, your alarm system will be able to function on your cellular network by using this technology. You'll need an alarm system SIM card to get the most out of your alarm kit, so think of these devices like mobile phones when creating a wireless home security system your family can depend on.
Once you activate your alarm system SIM card and insert it into your device, you'll have a security system connected to the internet.
---
Alarm SIM card FAQs
What is the best SIM card for alarm systems?
Cheap carriers such as US Mobile, Mint Mobile and Red Pocket offer great value prepaid data only SIM cards.
What is the cheapest data SIM card for alarms?
The cheapest data SIM card starts at $5 per month. Low-cost carriers have a selection of data plans so you only need to pay for the data you use.
---
Recap
MVNOs offer cheap SIM card plans for your home alarm system so having peace of mind that your home is safe doesn't have to be another expensive monthly cost.
As the SIM card will run on a cellular network, you can check the best cell coverage in your area with our ZIP code checker.
You can use your wireless security 24/7 or just occasionally, but with plans starting as low as around $5 a month, there's affordable options for all.