The best BYOP plans in May
The best bring your own phone plans are often a great cost-saving option.
After all, part of what inflates the cost of a contract is the phone that you pay for throughout the length of your agreement.
In my research, I made sure that cost, network quality, and compatibility were at the top of my list. Many of the monthly plans I found appealed to people with different personal device habits.
Check out which plan best suits your needs.
Cheapest Sprint BYOP Plans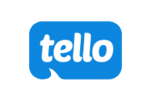 Unlimited
mins
Unlimited
texts
Sprint vs Tello Plan Comparison
Keep your Sprint phone, number & coverage: Save $612 per year
Carrier

Network Coverage

4G LTE Data

Price

Annual Cost

Sprint 4G LTE

Unltd*

$70/mo

$840/yr

Sprint 4G LTE

4GB

$19/mo

$228/yr

*Don't waste money on unlimited data - Avg. data usage is only 3-5GB
Savings
$51/mo
$612/yr
---
Cheapest T-Mobile BYOP Plans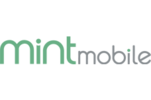 Unlimited
mins
Unlimited
texts
T-Mobile vs Mint Mobile Plan Comparison
Keep your T-Mobile phone, number & coverage: Save $480 per year
Carrier

Network Coverage

4G LTE Data

Price

Annual Cost

T-Mobile 4G LTE

Unltd*

$60/mo

$720/yr

T-Mobile 4G LTE

10GB

$20/mo

$240/yr

*Don't waste money on unlimited data - Avg. data usage is only 3-5GB
Savings
$40/mo
$480/yr
---
Cheapest AT&T BYOP Plans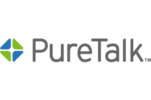 Unlimited
mins
Unlimited
texts
AT&T vs Pure Talk Plan Comparison
Keep your AT&T phone, number & coverage: Save $562 per year
Carrier

Network Coverage

4G LTE Data

Price

Annual Cost

AT&T 4G LTE

Unltd*

$75/mo

$900/yr

AT&T 4G LTE

6GB

$30/mo

$338/yr

*Don't waste money on unlimited data - Avg. data usage is only 3-5GB
Savings
$45/mo
$562/yr
---
Cheapest Verizon BYOP Plans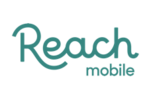 Unlimited
mins
Unlimited
texts
Verizon vs Reach Mobile Plan Comparison
Keep your Verizon phone, number & coverage: Save $486 per year
Carrier

Network Coverage

4G LTE Data

Price

Annual Cost

Verizon 4G LTE

Unltd*

$80/mo

$960/yr

Verizon 4G LTE

8GB

$45/mo

$474/yr

*Don't waste money on unlimited data - Avg. data usage is only 3-5GB
Savings
$35/mo
$486/yr
---
What Does Bring Your Own Phone Mean?
Bring your own phone allows you to buy a service plan and apply it to a device you already own.
The BYOD trend is captured by most providers who realize that a BYOD strategy is important in retaining and acquiring new customers.
This BYOD trend is constantly growing due to the expenses of phones and because people like to keep their phone and information for just a little while longer. Wireless carriers deploy a BYOD strategy with this knowledge, offering incentives within their BYOP program.
The bring your own device system, along with prepaid cell phone plans, can help you save substantial amounts of money on your monthly cell phone payments.
Take a look at some of these providers to see if one looks like a good fit for you.
What Does BYOD Mean?
BYOD stands for Bring Your Own Device. It's synonymous with BYOP, which stands for Bring Your Own Phone.
Not only is it a way for cell carriers to persuade customers to build a relationship with them, but it's also a great way for customers to save money.
Key Considerations When Choosing a BYOP Plan
There are a number of factors to consider when choosing a bring your own phone plan. Be aware, because some factors may limit your choices considerably. Here are some things to keep in mind:
1. What kind of phone do you have?
Not every carrier is compatible with every electronic device. Be sure to check the compatibility of your smartphone and tablet, as well as the BYOD policy, with a provider before you purchase a service plan. If you don't review the BYOD policy, you may be stuck simply buying a compatible phone. For example, some providers will accept the Samsung Galaxy Note 5, whereas others will refuse it.
2. What type of SIM card do you need?
Bring your own device plans typically come with a SIM that you put in your phone for service; however, different phones require different SIMs. For instance, the iPhone uses the nanoSIM while others use the larger Micro SIM, so be sure to check your SIM card before you order.
3. How do you use your cell phone?
No-contract BYOD phone plans offer a range of services and the cheaper plans may limit the amount of data, talk, and text you have each month. The best cheap cell phone plans are perfect for casual users while the mid-range plans are the most cost-effective for moderate to heavy phone users.
COMPARE NOW: Cheap Bring Your Own Phone Plans starting at $10
The Benefits of BYOP and MVNOs
Most, if not all, MVNOs welcome bringing in your phone. In fact, several MVNOs often provide incentives to bringing your own phone. For instance, if you bring your own iPhone to Virgin Mobile (or buy an iPhone from them, but hey, even bringing in your iPhone qualifies you for this), you'll be able to enjoy six months of the unlimited Inner Circle plan - meaning unlimited talk, text, and data - for $1 per month.
There are several benefits to consider when switching to an MVNO that offers BYOP:
1. You'll be able to keep your phone number
As mentioned previously, when you switch to another carrier, you'll be able to keep not only your phone number but also your contacts.
2. It's easy to switch!
While the process may be different for each carrier, you should be able to switch carriers by going to the website and activating new SIM card with the carrier. You may also have the option of calling or chatting with the provider to activate your phone.
3. It's cost-saving
Finally, you'll be able to save a lot more with an MVNO compared to the big four. Whereas you could be paying hundreds of dollars for your cell phone bill with any one of the big carriers, you'll be able to save far more with many of the plans offered by MVNOs.
What are the Benefits of a BYOP Plan?
Like all services out there, BYOP plans typically come with a set of pros and cons. So how about we look into them?
1. You'll Save Money
This is the major motivating factor here. There are a few ways to obtain a phone from a carrier: you can buy the phone directly from the carrier at full price, pay a monthly financing fee for the phone (which is normally tacked onto your phone bill), or you can take part in a provider's promotion. While the final option is your best bet when it comes to owning a glorious smartphone, the price still may be a deterrent.
Phone bills, unfortunately, also continue to rise. According to CBS Moneywatch, in 2014, Americans spent 50% more on mobile service than they did in 2007. Taxes are up, activation fees are higher, and unlimited plans are fewer in number. What you can do to fight against these rising costs is to use your current phone when you switch plans and/or services.
If you already own a good phone and are in no mood to upgrade, then you'll be pleased to know that, with the bring your own phone program, you'll be saving on phone fees. Let's say that by bringing in your own phone, you will save up to $20 a month in fees. Those fees add up! After a full year, you'll be saving $120, which could be spent on a night or two at the movies or a nice meal.
2. You'll Establish a Bond With Your Carrier Sooner
Sometimes people simply cannot give up their phones. They love the features the phone offers and aren't too keen on adopting the next iteration of a smartphone series. As a result, customers may not approach carriers who do not offer Bring Your Own Phone plans. This is a great start for a beautiful relationship between the carrier and the customer.
3. It's Better for the Environment
The environment is already going through enough, and tossing perfectly good phones to the landfills isn't exactly environmentally friendly. It was reported in 2015 that while around 70% of cell phones could be reused, only between 14 and 17% of cell phones are recycled every year. Furthermore, the EPA estimated that more than 135 million cell phones were trashed in 2010.
The Bring Your Own Phone plan ensures that your phone continues to see usage. Then again, it is with great hope that when a phone is traded into a carrier after it is no longer wanted, the carrier will either recycle the phone, refurbish it, or even send it to a charity or cause. Some websites will even buy your old phone and recycle it for you. Not many do, but we've compiled a list of great sites you can use to sell your old phone.
4. You'll Sometimes Receive Added Bonuses
This is rare, but it does happen. Sometimes, there are additional incentives for those who bring in their own phones. For instance, with the Lifeline SafeLink program, brought to you by SafeLink Wireless, if you use your own phone, you can get bonus free service. Depending upon your ZIP code and eligibility, SafeLink Wireless can provide you with fantastic service at no cost. As an example, in one ZIP code, SafeLink's free service includes 350 free monthly minutes, a free SIM Card, and 1GB per month of free data for the first three months of service and 500MB per month after.
Of course, there are other wireless carriers with a lifeline program that may include incentives involved with bringing your own phone. To read more about the FCC's lifeline program, please refer to this article.
However, if your phone isn't compatible with the BYOP service, then you can always receive a SafeLink phone free of charge. However, the SafeLink phone models will be based on availability and may vary depending on the inventory.
5. Keep Your Apps and Contacts Without Transferring
It can be a time-consuming chore to re-download all your favorite apps and import your contacts to a new phone. According to the Pew Research Internet Project, the average American has a whopping 634 ties in their overall network.
The average cell phone user has a whopping 664 ties. Imagine having to backup and import all of those contacts to a new phone. So when you bring your own device to a provider, you won't have to worry about doing any of that. You'll be able to use your phone on a new network with ease.
6. There Are No Strings Attached
Freedom is a major benefit for those in search of flexibility. Though a lot of carriers no longer offer contracts, you could very well be attached to the provider if you purchase a phone through them and do not have the phone paid off. If you bring your own phone, you'll be able to experience the freedom you completely deserve.
COMPARE NOW: Cheap Bring Your Own Phone Plans starting at $10
How to Activate a Phone on a BYOP Plan
You must first verify that your phone is unlocked. If you don't, make sure to unlock your phone with your current carrier or buy an unlocked phone. For more information, you can always read our guide on how to unlock your phone. Fortunately, it's completely legal nowadays to unlock phones.

You then bring in a phone that is compatible with the carrier you're either switching to or currently with.

Typically, you then buy an activation kit, which would include the carrier's BYOP SIM card, and select a service for your phone.

Finally, you activate the phone with the service you have chosen with the carrier.
Methodology
Searching for the best BYOP plans offered by the mobile phone industry is no simple task. Many wireless carriers out there now offer the option of BYOP, which is highly convenient for the customer. So how did I compile this list? Well, here's what I did:
First I looked at the major providers. Verizon, AT&T, Sprint, and T-Mobile all offer plans or programs that support BYOD.

I made a list of cellular providers that offered the BYOP plan. Some of the contenders included the popular MVNOs such as Straight Talk, Boost Mobile, h2o Wireless, MetroPCS, Net10, Ting, TracFone Wireless, Republic Wireless, and Virgin Mobile.

Next, I assessed the competitors with a primary focus on the BYOP plan. How simple is the activation of an unlocked electronic device? What's the price of a BYOP SIM card kit required to activate the device? What phones are compatible with the service? These factors affect the listings greatly. That being said, there was also emphasis placed on the provider's service. What was the quality of the service? How is the customer service? What is the range of service? The pricing? These all play a hefty role in what providers were eventually eliminated. Some carriers, such as Republic Wireless, TracFone Wireless, and Virgin Mobile, are known for their incredibly affordable plans.

Finally, the top five providers were reorganized and rated, utilizing the aforementioned factors.
Recap
Bring your own device plans are a good way to avoid expensive unlimited plans from big providers. However, it is important to make sure that you are getting a plan that will suit your device and level of use.
Compare plans from multiple low-cost carriers to see which one is best for you. We've done the hard work for you, so you can compare cell phone plans side-by-side with our handy tool.
A BYOP plan is a great how to save money and reduce your monthly costs.