Switch to Verizon without paying Verizon prices
Are you considering switching to Verizon for your cell phone service?
You aren't alone in rethinking your carrier, according to Statista over 25 million people planned to switch carriers last year. Nearly half of mobile consumers who switch do so because of cost.
What if you could enjoy the excellent nationwide 4G LTE coverage of Verizon's network without paying Verizon's prices?
In this guide, I'll tell you about one of the best-kept secrets in the cellular industry - Mobile Virtual Network Operators (MVNOs). You'll learn how using a Verizon MVNO can save you over half on your cell service while keeping the great coverage you love.
I'll also answer some basic questions you'll need answers to before you make the change.
Verizon vs US Mobile Plan Comparison
Keep your Verizon phone, number & coverage: Save $420 per year
Carrier

Network Coverage

4G LTE Data

Price

Annual Cost

Verizon 4G LTE

Unltd*

$80/mo

$960/yr

Verizon 4G LTE

Unltd

$45/mo

$540/yr

*Don't waste money on unlimited data - Avg. data usage is only 3-5GB
Savings
$35/mo
$420/yr
Key Benefits of Switching to a Verizon MVNO
A Mobile Virtual Network Operator is, simply put, a company that leases the use of the big networks' towers so that they can resell that service to you.
These MVNOs offer several major advantages over the big four:
Cheapest Verizon 1GB Plan
---
Cheapest Verizon 3GB Plan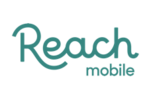 Unlimited
mins
Unlimited
texts
---
Cheapest Verizon 5GB Phone Plan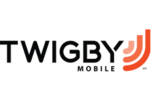 Unlimited
mins
Unlimited
texts
Powered by:

Verizon & Sprint
---
Cheapest Verizon Unlimited Plan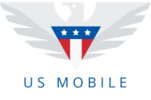 Unlimited
mins
Unlimited
texts
Powered by:

Verizon & T-Mobile
---
3 Simple Steps to Switching to a Verizon MVNO
Regardless of your current mobile provider, there are some things you'll need to do before switching to a new carrier:
Choose a carrier. Look at the different Verizon MVNOs listed later in this guide and find one that services your area and offers the features you want. Each carrier has a little something different to offer, so you shouldn't have trouble finding a good fit.

Choose a plan. The average smartphone user only goes through about 3GB of data per month. Yet you're likely paying the better part of $100 per month for unlimited data you'll never use. MVNOs give you customization options so that you only pay for what you'll use.

Get your phone unlocked. Most MVNOs save you money by allowing you to bring your own device. You can ask your carrier to unlock your phone as long as it's paid off, isn't lost or stolen, and you're not in the middle of a contract.
Switching from T-Mobile
When you switch to the Verizon network from T-Mobile you'll need to check device compatibility on your new carrier's website. T-Mobile uses GSM technology while Verizon uses CDMA.
This means your phone may or may not work with your new provider. Some global phones, LTE devices, and newer iPhone models are compatible with both T-Mobile and the Verizon LTE network.
Switching from Sprint
If you're asking yourself "Can I bring my Sprint phone to the Verizon network?", you'll be happy to know that the process should be pretty simple as Sprint is also a CDMA carrier. Still, you'll want to verify that you can use your own device by checking your new provider's website.
Several Verizon MVNOs also use the Sprint network so there's a high likelihood you'll be able to keep your current phone when you make the switch.
Switching from AT&T
AT&T operates on GSM rather than CDMA. Some GSM phones designed for the LTE network may work.
AT&T does carrier lock their devices so you'll need to have them unlock it. This is a simple process as long as you don't have an outstanding contract or device payments and your phone hasn't been reported lost or stolen.
Questions to Ask Before Switching to a Verizon MVNO
Before you change over to a Verizon MVNO make sure you understand the answers to the following questions.
1. How Do You Activate a Verizon MVNO SIM Card?
If you're bringing your own device, you typically order a 4G LTE SIM card from the website. Your new carrier will provide instructions. For more information on SIM cards you can check out "What is a SIM Card?"
2. Can You Take Your Existing Phone to a Verizon MVNO?
You may be able to bring your phone if it meets the provider's requirements. If not, you can easily save hundreds of dollars by buying an affordable secondhand or refurbished device.
3. Can I Transfer My Phone Number?
Yes, you can. The important thing to remember is not to cancel your current service until the transfer is complete. If you cancel your current cell phone service before the new provider brings your phone number over, your number will no longer be available.
4. Do Verizon MVNOs Have Coverage in My Area?
Verizon MVNOs enjoy the same nationwide 4G LTE coverage as Verizon itself. However, if you live in a particularly remote area, check the company's coverage map to be sure you can get service in your location.
5. How Do You Port a Phone Number?
Your new mobile provider will guide you in porting your current phone number into your new service. This process is typically very simple and fast.
Pro Tip: You can sell your old phone for cash and then use our comparison tool to find the best deal on a used or refurbished phone.
Recap
There you have it: now you know what to do if you want to make the switch to an alternative Verizon carrier. There's no longer any reason to pay high rates for data and services that you'll never use.
Verizon MVNOs offer the basics you expect like unlimited talk and text, and even international calling options, plus a data usage package tailored to your needs.
As intimidating as it can feel to change your cell service, an alternative mobile provider is a solid choice that will put hundreds of dollars back in your pocket.