The cheapest Verizon 4G internet plans in April
| Carrier | Network | Data | Price |
| --- | --- | --- | --- |
| | Verizon & T-Mobile | 2GB | $10Free Starter Kit with code: MSPUSM |
| | Verizon & T-Mobile | 4GB | $15Free Starter Kit with code: MSPUSM |
| | Verizon & T-Mobile | 6GB | $20Free Starter Kit with code: MSPUSM |
| | Verizon & T-Mobile | 15GB | $26Free Starter Kit with code: MSPUSM |
| | Verizon & T-Mobile | Unltd | $45Free Starter Kit with code: MSPUSM |
Best cheap Verizon 4G LTE internet plan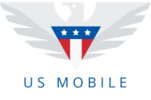 Powered by: Verizon & T-Mobile
Best prepaid Verizon 4G LTE internet plan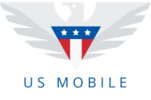 Powered by: Verizon & T-Mobile
Best Verizon 4G LTE BYOD plan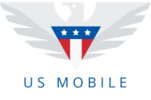 Powered by: Verizon & T-Mobile
4G LTE internet FAQS
Which Verizon internet plan is best?
The best internet plan is personal to your needs, however the best value is with a Verizon MVNO like US Mobile or Ting. Their 4G LTE internet plans start at $10.
Can 4G LTE replace home internet?
4G LTE internet plans are meant for light internet use, so are not ideal if you're a heavy user streaming HD video and a number of devices connected at once. However it can depend on where you live and what your home broadband options are like in your area.
Is Verizon 4G LTE really unlimited?
No, unlimited never really means unlimited. Depending on the plan you'll have a set data amount that once reached data speed will be reduced significantly.