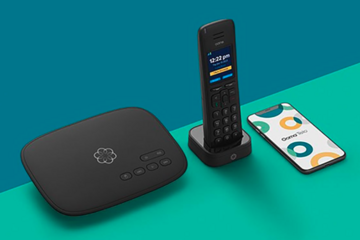 Telo
Equipment cost: $99.99
Telo Air
Equipment cost: $119.99
Telo LTE with Backup
Equipment cost: $129.99

See Deal
30 Day Risk-Free Trial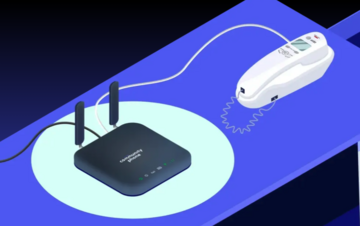 Unlimited landline service
Equipment cost: $99

See Deal
Coverage Guarantee - No Internet Required
Frontier home phone
Frontier landline & internet
Frontier landline, internet & TV
CenturyLink home phone
CenturyLink landline only
CenturyLink landline & internet
CenturyLink landline, internet & TV
Landline providers & home phone plans in Killeen
By Rob Webber - Last updated on
Having home phone services in Killeen, TX is still a popular choice even with the growing wireless phone service.
With a good selection of landline providers to choose from, you can find an affordable plan to fit your needs. To save even more money you can bundle your home phone with tv and internet.
We've broken it down further below to help you find your perfect home phone service.
Best landline providers in Killeen
If you're moving to Killeen or looking to find a more suitable plan you're in the right place. At MoneySavingPro we love transparency and saving you money.
There's a good selection of home phone companies available in Killeen, TX including CenturyLink and Frontier. You'll be able to find an affordable plan to fit your needs.
With services ranging from the traditional landline to VoIP you can use your ZIP code to check connection access in your area to find the best plan for you and your family.
Landline phones aren't for everyone, but they can be great in emergencies if cell phone signal is down.
To save money on a home phone plan you can bundle with tv services or a high-speed internet provider.
Landline & internet bundles in Killeen
| Provider | Speed | Phone Plan | Price | Connection Type |
| --- | --- | --- | --- | --- |
| Frontier | 50 Mbps | Unlimited | $57.99 | Fiber |
| CenturyLink | 100 Mbps | Unlimited | $85 | Fiber |
Home phone options in Killeen
Traditional landline
This phone service has been around for many years and is still a popular choice due to the sound quality. However with advanced technology this service is more limited.
VoIP
Uses the internet to make phone calls. Voice over Internet Protocal, this service can be used on a computer, IP phones or traditional phones. With VoIP you can customize your number and choose any area code.
Wireless home phone
Having just one phone service that you can take wherever you go is becoming more popular. You keep your landline number and then have your calls forwarded to your cell phone.
DSL
Digital subscriber line provides landline and internet access over a copper phone wire, similar to a traditional landline. With DSL you're able to browse the internet and use the phone at the same time.
Landline availability map
Address
CenturyLink - 902B W Central Texas Expressway, Suite 201B, Killeen, TX 76541
---
Best home phone plans in Killeen
| Provider | Offers... | Internet | TV | Landline | Price |
| --- | --- | --- | --- | --- | --- |
| | Unlimited phone calls | - | - | Unlimited | $0-20 |
| | Unlimited phone calls | - | - | Unlimited | $39-39 |
| | Unlimited phone calls | 50 Mbps | - | Unlimited | $58-58 |
| | Unlimited phone calls | 100 Mbps | - | Unlimited | $85-85 |
Choosing the best home phone provider is personal to your needs and can come down to a number of factors.
Do you need any additional features like international minutes, unlimited calling, local and long distance calling? Maybe you need a business line?
There's affordable plans suitable for all needs and you can check out the customer reviews under each provider to see what real customers think.
Bundling your home phone with a tv or internet service could be a great way to save you money and can be more convenient having everything in one place.
There are some great double and triple bundle deals with home phone plans.
Considerations when comparing landline providers
Finding the best landline provider is personal, so we've put together a few checks you can do to find the perfect fit to your needs.
Cost: how much do you want to pay for your home telephone service? Decide what you want to pay and what features you want so you only pay for what you need.
Features: with a variety of different features available you can choose from including unlimited calling, local or long distance calling, international minutes and more.
Package: if you have tv and internet service that you would prefer to have all in one place finding a bundle can help save you money.
Reliability: phone companies can vary depending where you live. To make sure you get the most reliable landline service you can use your ZIP code to check landline coverage in your area.
---
Killeen home phone service FAQs
What companies offer landline service in Killeen?
Killeen landline providers include CenturyLink, Frontier and Viasat
What's the best landline provider in Killeen?
The best value landline providers in Killeen offer packages ranging from $58-$58. Check availability to find the best home phone service provider at your address.
How much is a landline bill per month in Killeen?
Killeen landline service plans range from $0-$0. You'll generally get the best deal if you bundle home phone service with internet service.
Can you get a landline phone without internet in Killeen?
Yes. CenturyLink, Frontier and Viasat offer a great value landline only service, which does not require an internet connection.
---
Recap
Home phone services are still a desirable option for many residents in Killeen.
There's an assortment of affordable plans available to suit all needs and you can check availability at your address using our ZIP code checker.
Bundling your phone service is also an option. Choose tv, internet or both and have all your wireless services in one place.