Best Cell Phone Service in my Area
According to Pew Research Center, 77% of adults in the United States now own smartphones.
This means that wireless service is vital to most people - so much so that many customers are willing to drop their carrier if the coverage doesn't measure up.
While customer service, smartphone selection, and options to postpay and prepaid cell phone service are relevant, great coverage is still king, so just which provider has the best cell phone signal strength and coverage area?
And do you really need to pay premium rates for the best cell phone coverage anymore? I've got answers for you.
Coverage Comparison
As you look at the following cell phone coverage map comparison you can see that there's very little difference among the big four carriers. In fact, 4G LTE access is nearly identical, differing between the top carriers only a few percentage points.
4G LTE availability sits as follows according to crowdsourced data gathered by OpenSignal:
T-Mobile - 93.1%
Verizon - 92.7%
AT&T - 86.9%
Sprint - 85.7%
All four networks are available in virtually 100% of populated areas, with LTE cell phone reception the vast majority of the time. This means that your choice of carrier comes down to other factors like features, price, and plan options.
How to Find the Best Coverage at the Lowest Prices
The cheapest cell phone service providers used to be limited to pay-as-you-go options like TracFone. Times have changed, with Mobile Virtual Network Operators (MVNOs) creating a whole new affordable choice for cellphone customers - without sacrificing speed and reliability.
What Are MVNOs?
These alternative carriers sell service on the big four networks - at lower rates. The best MVNOs give you the same reliable wireless coverage as the big guys but with some added benefits:
Better prices - smaller carriers can save you over 50% on your mobile bill.
Nationwide 4G LTE coverage - get the same service on the most reliable networks that you get on the big four.
No contracts - MVNOs typically offer prepaid plans with no commitment required.
Customized plans - most people don't need unlimited data - pay only for what you need.
Convenience - you can usually simply order a SIM card online and activate your own device without having to visit a store.
Keep your number and phone - MVNOs encourage you to BYOP (bring your own phone), plus you can easily keep your current phone number.
Great customer service - get more personalized - and often 24/7 - customer support.
Feel like you're throwing money away on the outrageous monthly costs of cell phone service, not to mention activation and termination charges and overage fees? Then it's time to switch to a cheaper cell phone plan.
Next, we'll look at each network and their alternative carriers so you can stay on your favorite network while saving a ton of money.
Verizon Coverage Map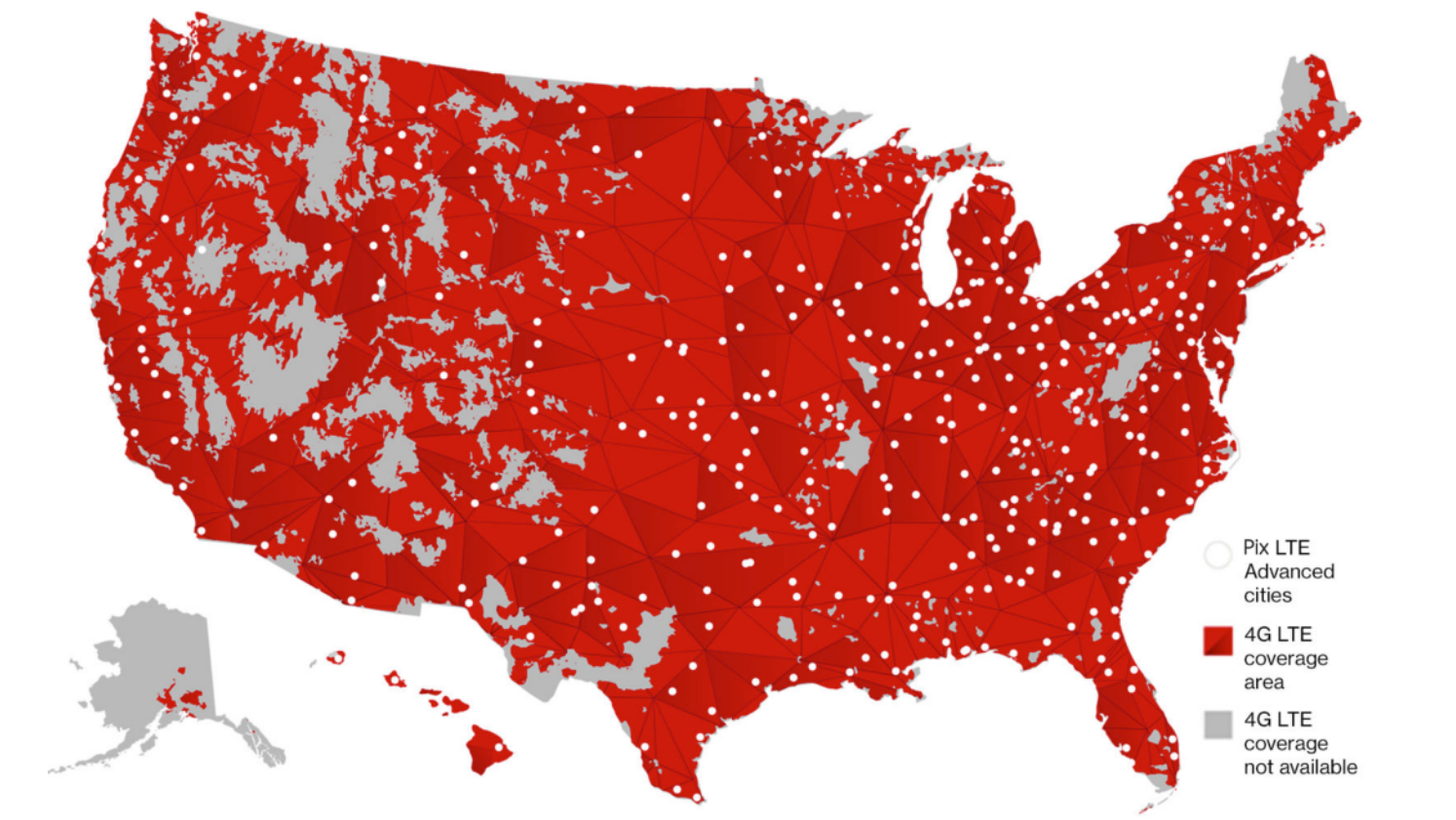 Verizon Wireless has, for the most part, recovered from the growing pains which accompanied its entrance into the world of unlimited data plans. Big Red came in first for download speeds in a 2017 performance assessment by RootMetrics.
While the Verizon network enjoys a top spot for reliability, speed, and overall performance, the carrier is still the most expensive, with its single line unlimited plan starting at $75 per month (ouch!). It doesn't have to be that way, though. Choose a Verizon MVNO and enjoy reliable cellular coverage without the sticker shock.
Related: Verizon MVNO Plans
There are fewer Verizon MVNOs than those of the other carriers but you do have some solid options:
Twigby
Twigby Plans start at $9 per month.
Choose from just talk and text or add a data package up to 4 GB.
Change your plan at any time.
Bring your own phone to save even more.
US Mobile
US Mobile takes custom cellphone plans to a whole new level. Pick and choose from 30 different levels of talk, text, and data, making for virtually endless combinations. Here are a couple examples:
1000 minutes, 1000 texts, 3 GB high-speed data - $37
Unlimited talk, text, and 1 Mbps data - $46
5000 minutes, 5000 texts, 5 GB uncapped speed data - $52
You can also choose from 5 Mbps plans in the unlimited category. If you like controlling exactly what you pay for on your mobile bill, down to the minute, US Mobile is perfect for you.
T-Mobile Coverage Map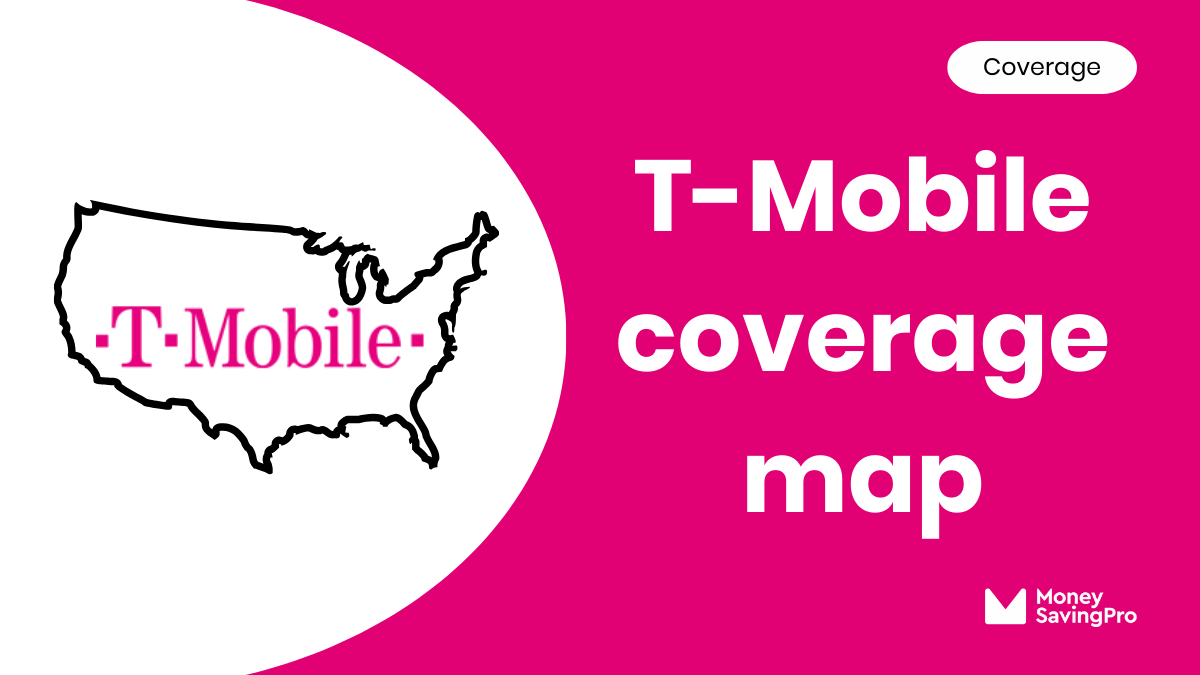 Thanks to upgrades to the T-Mobile network - such as Nationwide VoLTE, Carrier Aggregation, 4x4 Multiple Input, and Multiple Output - the Uncarrier's 4G coverage percentage has skyrocketed to over 93 percent, up from 81.23 percent in 2016. As the map shows, T-Mobile has a strong foothold in terms of network coverage.
Related: T-Mobile MVNO Plans
Here are a few of the best T-Mobile MVNOs to consider:
Mint Mobile
Mint Mobile's angle on cheap cell phone plans is to offer you savings for buying in bulk. Pay for three, six, or twelve months at a time, with options between 2 GB and 10 GB of LTE data. For example:
Three months of 5 GB of 4G LTE data with unlimited talk and text messages - $30 per month ($90 due at once)
Buy six months of talk and text plus 2 GB LTE data - $18 per month ($108)
Pay for a year of unlimited talk/text plus 10 GB 4G LTE data - $25 per month ($300)
Don't fret if you're nervous about investing several months' of payments at once - Mint offers a 7-day money-back guarantee so that you can try it out and see if the service meets your expectations.
Ting
Ting rivals US Mobile when it comes to customization. Choose the number of phone lines you need then add minutes, texts, and data to cover all of the devices on your family plan. Rates start at $15 per month for one line with 100 minutes, 100 texts, and 100 MB of data.
Sprint Coverage Map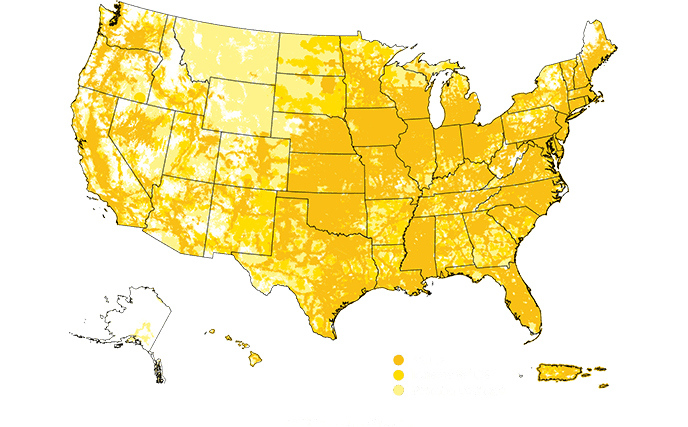 Despite its consistent spot at the bottom of the big four, the Sprint network coverage has improved by leaps and bounds in recent years. According to OpenSignal, LTE signal availability is up nine percent, and in speed tests, the average data speed rose to 12 Mbps over the last year.
Related: Sprint MVNO Plans
Tello
This MVNO excels in flexibility, plus Tello offers tethering and international calling options.
Unlimited talk and text, 1 GB of 4G data - $14
Unlimited talk and text messages, 3 GB of data - $24
Unlimited talk and text, 10 GB high-speed data - $39
More Sprint MVNOs:
AT&T Coverage Map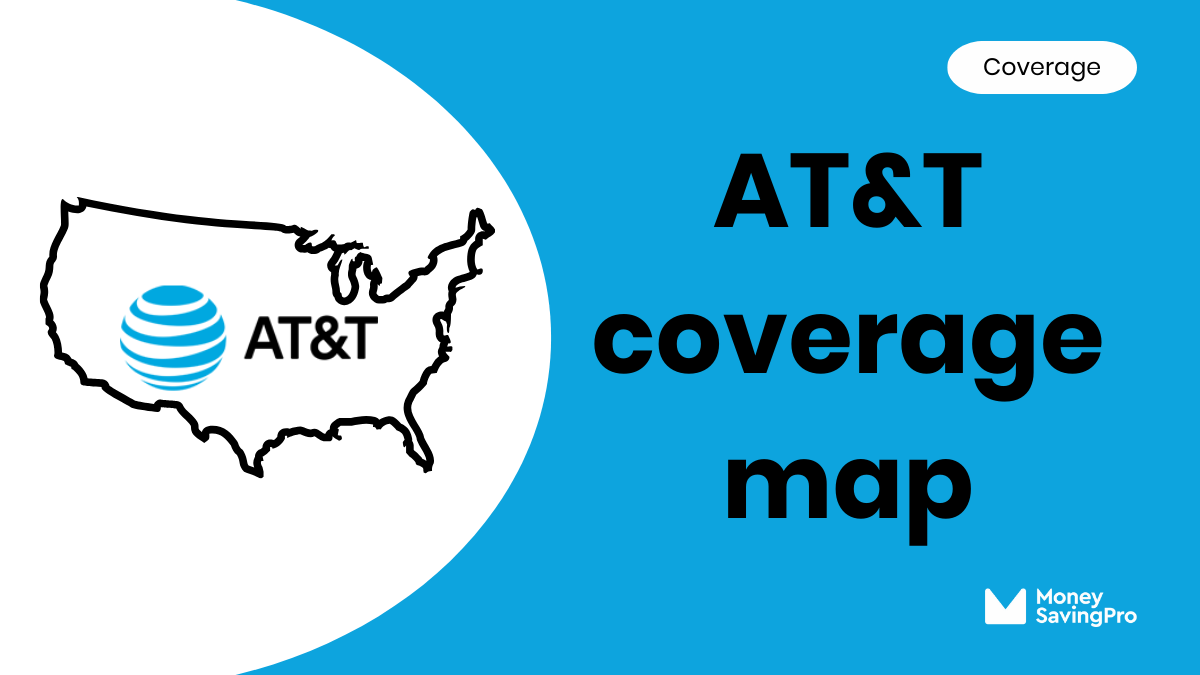 The AT&T network has run neck-and-neck with Verizon for several years. RootMetrics has found very little difference in reliability, availability, and speed between the two networks.
If AT&T is your preferred carrier, consider slashing your cell phone bill by switching to one of the AT&T network's MVNOs:
Related: AT&T MVNO Plans
Red Pocket
This carrier on the AT&T network keeps it simple and straightforward with six plan choices. Here are a few:
1000 minutes, 1000 texts, 1 GB 4G data - $15
Unlimited talk and text, 5 GB LTE data - $30
Unlimited talk and text, 12 GB 4G data - $60
Red Pocket also gives you free calling to over 70 countries.
As you can see, many MVNOs utilize multiple networks. This means you have plenty of options, particularly if you're bringing your current device to your new cell phone provider.
Related: Who is the Best Cell Phone Carrier?
Recap
Switching carriers used to be a big deal. Now that contracts are a thing of the past and all of the networks have similar coverage, all you've got to do is compare the best cell phone plans and prices for your needs.
A few things to remember about changing mobile carriers:
Your phone needs to be unlocked. We can help you with that.
Shop around. Some plans offer phone service abroad, some don't. Same with mobile hotspot data, etc. Make sure you get the features you need before making the jump.
Keeping your own phone is the best way to save money on costly device payments. You can also get great mobile cell phone deals by buying a used device. Just make sure you're getting a compatible device for the carrier you choose.
Don't forget to check out our handy cell phone plan comparison tool. Finally, when you're ready to make the move, we'll show you how to switch cell phone carriers.
For more detail, check out our network coverage comparison guides: