The cheapest AT&T MVNOs in April
Love your AT&T service? Fed up with their extreme pricing? Then you're in the right place.
In these uncertain times, who needs to be dealing with a hugely expensive cell phone bill? Not you, that's for sure.
The good news is there's a much cheaper way to get AT&T's coverage.
Welcome, money savers, and bargain hunters. Find your next cheap phone on the AT&T network right here.
AT&T MVNO benefits
Want a cheaper way to use the AT&T network? Switch to a Mobile Virtual Network Operator. An MVNO, for short.
These low-cost carriers offer the same service at a fraction of the cost. Keep your phone and number, plus get greater flexibility from your next cell phone service. Everything you need comes at a much better price with these alternative carriers.
Take a look at all the great stuff you get at a much better price with an MVNO.
National coverage from big US networks

Fast 4G LTE data speeds

Keep your existing phone and number

Customize your plan to your data usage

Simple online signup, switching is seamless

No big monthly bills

No unnecessary phone upgrades to tie you down

No annoying commission-hungry salespeople

No hidden fees or confusing contracts

No overpaying for unlimited data you don't need
AT&T vs AT&T MVNO savings
Switching to an MVNO for AT&T looks like even more of a no-brainer when you weigh them up against the big guys.
AT&T vs h2o Wireless Plan Comparison
Keep your AT&T phone, number & coverage: Save $562 per year
Carrier

Network Coverage

4G LTE Data

Price

Annual Cost

AT&T 4G LTE

Unltd*

$75/mo

$900/yr

AT&T 4G LTE

6GB

$30/mo

$338/yr

*Don't waste money on unlimited data - Avg. data usage is only 3-5GB
Savings
$45/mo
$562/yr
Best AT&T MVNO plans
Best cheap prepaid AT&T MVNO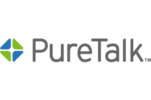 UnlimitedminsUnlimitedtexts
This type of plan is ideal if you've got a good grip on how much you use your cell phone. Pay in advance and avoid an unpleasant bill-shaped surprise at the end of the month.
We rate this one from PureTalk USA. They're are all about making your cell phone plans easy. There are no contracts or activation fees so if this carrier doesn't work for you, you're free to cancel the plan and move on. You can't get more no-strings-attached than that. In fact, flexibility is at the foundation of any prepaid plan.
Best AT&T MVNO for unlimited data
UnlimitedminsUnlimitedtexts
First things first. We've got to put our cards on the table and say, we're not huge fans of unlimited data plans. In fact, we think they're a bit of a scam. Most people looking for data plans on MoneySavingPro only buy 3 to 5GB a month. This number goes down the more time we spend at home. Something we're kinda used to these days.
All that said, if you use our tool to calculate your usage, and find you'd be completely stuck without unlimited, h20 Wireless have the best plan on AT&T's network.
Although not the cheapest low-cost carrier, h2o Wireless do have a good selection of plans to match most budgets. They also have a good selection of phones with a finance option.
Speeds can be throttled with this unlimited data plan. But it's unlikely you'll notice your cell slow down. Especially if you're avoiding busy spaces like soccer stadiums or the mall these days.
Best AT&T MVNO for talk & text only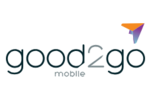 UnlimitedminsUnlimitedtexts
Powered by: AT&T & T-Mobile
Want a phone that functions well, without any of the distracting stuff? Good2Go Mobile's plan might be for you.
They offer a small selection of build your own plans which include unlimited talk and text. With a range of set data plans, you can pick your own limit.
Best AT&T MVNO for hotspots & tablets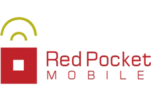 Take the stress out of unreliable home Wi-Fi and stay connected when you're out and about. With a hotspot plan, you can tether internet from one device to another.
You don't need to worry about coverage with Red Pocket Mobile. Piggybacking on all four major networks, you'll be connected to the service you know and trust.
No activation fees, no contracts, and no flashy gimmicks. Just low-cost plans that give bang for your buck.
Not convinced? Check out more hotspot plans on AT&T's network.
Best AT&T MVNO for customer service
Red Pocket Mobile will keep popping up in this article. We really rate them. They're an award winning carrier offering smaller set-data plans.
We like that there's no hassle with their plans. No tie-ins, you can keep your old phone and number.
For the most up-to-date thoughts from our money savers, check our Red Pocket customer reviews.
Best AT&T MVNO for individuals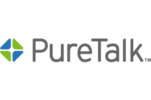 UnlimitedminsUnlimitedtexts
Looking for a cell phone plan for me myself and I? Pure Talk have great plans for one line. You're not tied in, if it's not right for you there are no hard feelings from this carrier.
All plans include unlimited talk and text, you just pick your data allowance. You can add or take away a set amount of features based on your needs.
Best AT&T MVNO for family plans
UnlimitedminsUnlimitedtexts
Family plans offer multiple lines for you and your loved ones. Squeeze the most value out of your multi-line plan and go for a set amount of data.
Estimate your data usage and then tailor the plan to your family's needs. If you can't keep track of the messages and calls everyone's making each month, go for unlimited talk and text to dodge unexpected fees.
Unreal Mobile do great family plans. Launching a couple years ago by the people who own the internet provider Freedompop, their plans are designed for the high-speed and the data hungry.
Keep your phone and your number, plus no nasty surprises if you go over your minutes, text or data.
Best AT&T MVNO for seniors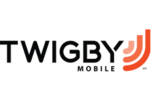 UnlimitedminsUnlimitedtexts
Powered by: Verizon & Sprint
Good2Go Mobile do no-nonsense plans for seniors. They're cheap, forget fancy frills or features. You or your loved one won't have to worry about paying for snazzy stuff that's not getting used. Only pay for what you need and get good cell phone service.
Not sure? Here's a load more plans for seniors on the AT&T network.
Best AT&T MVNO for kids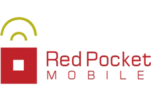 Powered by: AT&T, Verizon, T-Mobile & Sprint
If you're in the market for a cell phone plan for your kid, Red Pocket's are a reliable option. This award winning carrier offers smaller set-data plans. Powered by Verizon, Sprint, T-Mobile and AT&T, Red Pocket Mobile gives you the choice between all big networks.
Bring your own AT&T phone
You don't have to switch your phone to get a good deal. Try these money-saving options:
Sell your old phone

Compare offers for the best deals
Check which low-cost carriers are compatible with your current phone and provider.
AT&T MVNO List
| | |
| --- | --- |
| MVNO | Network(s) |
| | AT&T |
| | AT&T |
| | AT&T, Sprint, T-Mobile, Verizon |
| | AT&T, Sprint, T-Mobile, Verizon |
| | AT&T, Sprint, T-Mobile, Verizon |
| | AT&T, T-Mobile |
| | AT&T |
| | AT&T, Sprint |
| | AT&T |
| | AT&T, T-Mobile, Sprint, Verizon |
Recap
You can dodge the rising costs of cell phone plans from the big telecoms carriers. AT&T included.
There are so many low-cost carriers emerging in the wireless industry. All tailored to different needs. Whether you're in the market for a cheap cell phone plan, a basic talk and text only plan, or unlimited data.
From cell phone plans for kids to seniors, individual plans to multi-plans there's a plan for you out there.
Don't sacrifice cellular service you know and trust. Find out which of the big networks offer the best coverage in your area and find a carrier operating on their network.
Want to see more options? Here's the full list of AT&T MVNOs.
Switching will save you serious cash money each year, and we're here to make sure finding that next great plan has never been easier.
plans FAQs
Does AT&T have good plans?
AT&T offers a good variety of data plans whatever your needs or budget. They offer plans with 1GB to 22GB costing between $10 to $40.
What network is AT&T on?
operates on and the.
Is AT&T reliable?
Powered by the major US networks you'll receive nationwide 4G LTE coverage.
Why is AT&T so cheap?
An MVNO doesn't have the overheads that the big US networks do. They're based online and don't have the cost of physical stores and sales staff so they can pass on the savings to you.