Switch to T-Mobile without paying T-Mobile prices
We've all been there. That amazing deal that attracted you to your current wireless carrier just isn't working for you anymore.
Maybe your bills have gone up over time or another provider is offering better features at a lower price.
Have you considered the T-Mobile network? No, I'm not talking about signing up with "The Uncarrier" itself. I'm talking about taking advantage of its nationwide 4G LTE coverage without paying T-Mobile rates.
I'm going to let you in on a little industry secret - MVNOs (Mobile Virtual Network Operators). Read on to find out what these are and how they can give you quality, cheaper cell phone service.
Table of Contents
T-Mobile vs Mint Mobile Plan Comparison
Keep your T-Mobile phone, number & coverage: Save $480 per year
Carrier

Network Coverage

4G LTE Data

Price

Annual Cost

T-Mobile 4G LTE

Unltd*

$60/mo

$720/yr

T-Mobile 4G LTE

10GB

$20/mo

$240/yr

*Don't waste money on unlimited data - Avg. data usage is only 3-5GB
Savings
$40/mo
$480/yr
Key Benefits of Switching to a T-Mobile MVNO
MVNOs are companies like U.S. Mobile, Mint Mobile, and TPO Mobile. These alternative mobile service providers rent space on the major carriers' towers and resell it to you at a lower cost than what you're paying the big guys.
These companies offer several major advantages over the big four carriers.
Better prices: T-Mobile MVNOs don't have the same massive overhead and marketing costs as the major carriers, so they can sell you a similar service at much lower prices.

Customised plans: the vast majority of smartphone users don't need unlimited data, yet they pay for it. That's like paying for 100 channels when you're only going to watch 20 of them. MVNOs let you decide what kinds of services - and how much - you need, so you're only paying for what you actually use.

No contracts: all low-cost carriers offer prepaid plans. If you're unhappy you can leave at any time you want.

BYOP: Bringing your own phone to a T-Mobile MVNO you can pocket the extra money you'd put into a costly device payment plan. And don't worry, you can keep your number too.
Now that you know how switching to the T-Mobile network by way of an alternative carrier can save you money, let's look at the details of how to do so.
Cheapest T-Mobile 1GB Plan
---
Cheapest T-Mobile 3GB Plan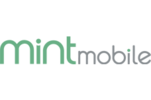 Unlimited
mins
Unlimited
texts
---
Cheapest T-Mobile 5GB Plan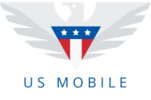 Unlimited
mins
Unlimited
texts
Powered by:

Verizon & T-Mobile
---
Cheapest T-Mobile Unlimited Plan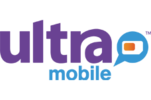 Unlimited
mins
Unlimited
texts
---
3 Simple Steps to Switching to a T-Mobile MVNO
Some aspects of changing your mobile service are the same regardless of your current provider or device. Here are the basic steps:
Choose a carrier. Some alternative cell carriers are best for heavy data users, some are geared toward light users like senior citizens. You'll want to choose a service that offers the best rates on the features you need. You'll find a list of T-Mobile MVNOs later in this guide.

Choose a plan. The average smartphone user only goes through about 3GB of data per month. Yet you're likely paying the better part of $80 per month for unlimited data you'll never use. MVNOs give you customization options so that you only pay for what you'll use.

Get your phone unlocked. If you're bringing a compatible phone to your new carrier you'll need to request an unlock code from your current mobile provider. This will allow you to use your phone on any carrier.
Switching from Verizon
In order to switch to a T-Mobile MVNO from Verizon, you'll need to make sure your device is compatible. Verizon uses CDMA technology in their phones, which may or may not be compatible with T-Mobile's GSM network. You may be able to bring your LTE device or newer iPhone as some do work on both types of technology. If your existing device won't carry over to your new provider, it is very affordable to buy a pre-owned or refurbished phone.
The nice thing about switching from Verizon is that their devices are not carrier locked. This means that if you do bring your own device, you shouldn't have to deal with asking Verizon to unlock it for use with your new carrier.
Switching from Sprint
If you want to bring your own phone from Sprint, you may or may not be able to do so. Sprint operates on the CDMA network. There is some crossover, however, just like with Verizon. If you have one of the following types of devices you may be able to hang onto your current phone:
Some LTE devices

"Global" phones, which are CDMA phones designed so that you can use them in other countries

Some newer iPhone models
Check with your chosen T-Mobile MVNO to see if you'll be able to bring your current phone.
Switching from AT&T
If you're shopping around for a bring your own phone plan, it doesn't get much easier than the switch to the T-Mobile network from AT&T. Both carriers operate on GSM, making it simple to change over in most cases.
Take note, however, AT&T devices are typically carrier locked, which means you'll need to submit a request for them to unlock your phone if you plan to bring it with you.
Questions to Ask Before Switching to a T-Mobile MVNO
Below I've provided you with a quick summary of the most common questions you may have about switching to a T-Mobile MVNO:
1. How Do You Activate a T-Mobile MVNO SIM Card?
Once you order your SIM card you will follow the simple instructions provided by your chosen carrier.
2. Can You Take Your Existing Phone to a T-Mobile MVNO?
If you're with AT&T, you will most likely be able to use your existing phone, regardless of whether it's an Android device like the Samsung Galaxy or an iPhone. If you're with Verizon or Sprint, you may be able to, however, you'll need to check with your new provider to see if it's compatible. You'll be more likely to be able to bring your iPhone than your Samsung Galaxy or another Android phone.
3. Can I Transfer My Phone Number to a AT&T MVNO?
Yes, you can. The important thing to remember is not to cancel your current service until the transfer is complete. If you cancel your current cell phone service before the ne provider brings your phone number over, your number will no longer be available.
4. Do AT&T MVNOs have coverage in my area?
AT&T MVNOs enjoy the same national 4G LTE coverage as AT&T self. However, if you live in a particularly remote area check the company's coverage map to be sure you can get service in your location.
5. How Do You Port a Phone Number?
Like most carriers, T-Mobile MVNOs will take care of porting your phone number over. This process is typically very simple and fast.
Pro Tip: You can sell your old phone for cash and then use our comparison tool to get the best deal on a used or refurbished phone.
Recap
With the rise of these low-cost carriers, there's no longer any reason to pay high rates for data and services you'll never use.
AT&T MVNOs offer the basics you expect like unlimited talk, text and data, even international calling options.
As intimidating as it can feel to change your cell service, an alternative mobile provider is a solid choice that will put hundreds of dollars back in your pocket.