By

- Last updated on January 23rd, 2023

MoneySavingPro independently researches the products & services to bring you our recommendations. We may earn money when you click our links - disclosure policy.

Living in the country can be blissful - except when it comes to rural internet options.

You may feel like there's just no simple way to keep up with the rest of the online world. Cable internet is not available in most rural areas, and access to fiber-optic internet is very limited so far, even in large cities.

You'll find information on the key considerations when searching for rural internet, the rural connection options, what the best internet options are, a sample list of internet rural providers, and more.

Hopefully, by the end of this article, you'll feel a little more hopeful with the available internet options.
The best option for internet in rural areas
Best rural internet service providers
Pros
No surprise mid-contract rate hikes

Clear and simple plans and pricing

Available nationwide
Cons
Very low data caps

Only one speed option
HughesNet offers internet service with plans starting at $50.
Plans
HughesNet Internet Only Plans
| Package | Internet | TV | Phone | Price |
| --- | --- | --- | --- | --- |
| Internet 30GB | 25 Mbps | | | $49.99 |
| Internet 50GB | 25 Mbps | | | $64.99 |
| Internet 100GB | 25 Mbps | | | $99.99 |
HughesNet service costs between $30 and $80 for their introductory plans, and delivers speeds between 5 and 15 Mbps.
---
ViaSat is a satellite internet provider that charges a little more than others - between $50 and $100 for their promotional rates. They deliver on speed, however, with top download speeds up to 25 Mbps.
---
Download

300-5,000 Mbps
Channels
Calls
Monthly Price

$55-180
Pros
Flexible bundling options

Quickly expanding fiber network

DSL service available

Extensive rural availability
Cons
Data caps on some plans

Contract required for best deals
AT&T offers internet, TV & landline services with plans starting at $55.
Plans
AT&T Internet Only Plans
| Package | Internet | TV | Phone | Price |
| --- | --- | --- | --- | --- |
| Internet 300 | 300 Mbps | | | $55.00 |
| Internet 500 | 500 Mbps | | | $65.00 |
| Internet 1000 | 1000 Mbps | | | $80.00 |
| Internet 2000 | 2000 Mbps | | | $110.00 |
| Internet 5000 | 5000 Mbps | | | $180.00 |
AT&T TV Plans
| Package | Internet | TV | Phone | Price |
| --- | --- | --- | --- | --- |
| Entertainment | | 160 Channels | | $64.99 |
| Choice | | 185 Channels | | $69.99 |
| Ultimate | | 250 Channels | | $89.99 |
AT&T Triple Play Bundles
| Package | Internet | TV | Phone | Price |
| --- | --- | --- | --- | --- |
| Internet 300 + Entertainment TV + Phone | 300 Mbps | 160 Channels | Unlimited | $154.98 |
| Internet 300 + Choice TV + Phone | 300 Mbps | 185 Channels | Unlimited | $159.99 |
| Internet 300 + Ultimate TV + Phone | 300 Mbps | 250 Channels | Unlimited | $179.99 |
---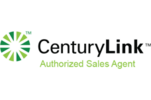 Download

100-940 Mbps
Channels
Calls
Monthly Price

$49-65
Pros
Speeds up to 1000 Mbps

Phone bundles

No contracts

Price for life option
Cons
Mediocre customer service reputation

Slow DSL speeds
CenturyLink offers internet & landline services with plans starting at $49.
Plans
CenturyLink Internet Only Plans
| Package | Internet | TV | Phone | Price |
| --- | --- | --- | --- | --- |
| Internet 100 Mbps | 100 Mbps | | | $49.00 |
| Internet 940 Mbps | 940 Mbps | | | $65.00 |
---
Rural internet options
There are three main options for high-speed internet in rural areas. Each has its own pros and cons, and not all are available in all locations. Still, it's important to research all the possibilities before making a commitment.
Satellite internet
Most satellite internet connection speeds are between 5 and 15 Mbps.
What you need to know about satellite internet service:
Satellite typically requires a number of fees including installation and the cost of renting your equipment.

Satellite internet can offer faster speeds in comparison to lower tier high-speed cable internet speeds.

Satellite isn't the best choice for serious online gamers, as latency (lag time) can cause issues during gameplay.
As consumer demand and streaming technology evolve, satellite internet providers are developing more user-friendly plans with flexibility in terms of data allowance.
DSL internet
DSL internet (Digital Subscriber Line) is delivered through your phone line, making it a viable option for many rural customers. DSL is capable of connection speeds up to about 50 Mbps, but most providers offer DSL speeds in the 1 - 15 Mbps range. One downside of this broadband connection type is that if you live in a very remote location you may not have access to DSL internet.
What you need to know about DSL:
DSL suffers from line attenuation. This means the farther you live from a broadband access point, the slower your internet connection will be.

With DSL you get your own broadband connection, which means you won't have to share bandwidth as you do with cable internet.

Data caps vary between providers, from 150 GB per month to unlimited usage.
As far as rural internet options go, DSL is faster and more affordable than ever.
Wireless internet service providers
Wireless Internet Service Providers, (WISPs), have been serving rural customers since 1992. The term wireless internet providers may automatically bring to mind mobile access like hotspots and cellular service. WISP, however, is a form of home internet service which gives rural residents an alternative to satellite and DSL.
WISPs typically provide wireless broadband service via point-to-multi-point infrastructure. In plain English, this means that the company has a tower or other signal source which uses wireless technology to send the internet to an antenna mounted on your home.
What you need to know about WISP:
Most WISPs are small to medium locally owned and operated companies.

Speeds vary from provider to provider, ranging from 1 Mbps to 100 Mbps download.

Prices differ, with averages falling between $40 and $80 per month, depending upon the package.

Some WISPs impose a data cap and some don't, so it's important to know the plan terms.
While this type of wireless broadband service is definitely promising as technology advances, there are some kinks that are still being worked out. WISP is susceptible to some of the same issues as satellite, such as outages due to inclement weather. The connection can also be subject to interference caused by obstacles.
---
Rural internet providers available by ZIP code
There are several ways to find the best rural internet access for your needs. The best way is to search for internet providers by ZIP code, which contains our very own efficient search tool.
We make doing so ultra convenient and simple. Use this tool to not only find the internet in rural areas but also to find cable and fiber optic broadband providers anywhere in the U.S. Finding reliable rural broadband doesn't have to be a headache. We make the task easier and quicker for you.
---
Best rural internet deals
Ultimately the best rural internet option comes down to your household's needs, your budget, and your personal preferences. That said, satellite companies are widely considered to be some of the best internet providers in remote areas due to the overall reliability, speed, and affordability of the service.
In addition to the widespread coverage, satellite providers offer, this type of connection also gives you the benefit of combining your services. Bundling often allows you to get the best internet deals (you can learn more about fetching great internet deals here) and simplifies the installation process.
Even though satellite internet providers don't typically offer TV service themselves, companies partner together so that you can order everything at once.
---
Comparing rural internet options
In fact, according to the FCC (Federal Communications Commission), nearly 40% of rural Americans do not have access to broadband internet. The FCC defines broadband service as download speeds of 25 Mbps (megabits per second) and upload speeds of 3 Mbps or greater. Don't throw in the towel, though.
Fortunately, there are ways for those who live in more sparsely populated areas to get online. By the same token, however, there are some things to take into consideration when evaluating rural and remote internet access options.
Data Caps: When you're dealing with rural internet service, you're likely to encounter data caps. A data cap is a limit on how much surfing you may do during a billing cycle. Things like video streaming services and large file uploads and downloads can eat up data pretty quickly, so it's important to know how much you're using and how much your rural broadband internet provider allows you each month.

Contracts: You may be facing a contract if you subscribe to rural high-speed internet. This is especially common with one of the most popular rural internet options, satellite. Contracts are typically one to two years in length. On the plus side, you often enjoy a price guarantee during that time.

Bundling: Due to the fact that rural internet is often a bit more expensive than it is in a larger city, it can be helpful to take advantage of internet and TV bundles. Combining your services from the same provider can save you a significant amount of money on your monthly bill. You can also find internet and phone bundles, like these impressive bundles, or get all three services together as a triple play package.
These are just a few of the things to keep in mind as you evaluate the internet options for rural areas. Next, I'll delve into more detail about the kinds of connections available as well as how to get the internet in rural areas.
The future of rural internet
Since the advent of cyberspace, consumers in remote areas have dealt with limited internet access options. That reality is gradually shifting as the FCC takes steps to encourage the development of rural broadband. In 2015 the commission allocated 1.5 billion dollars as an incentive for high-speed internet providers to deploy better technology into rural areas.
The plan, which is part of the Connect America Fund, gives providers specific milestones to achieve over the course of a six-year period. The initiative is expected to deliver broadband access to over seven million underserved consumers in areas with no access to these higher speeds.
Compare the best internet plans
| Provider | Download | Monthly Price |
| --- | --- | --- |
| Optimum | 300-1,000 Mbps | $39.99-79.99 |
| Xfinity | 400-1,200 Mbps | $39.99-79.99 |
| Spectrum | 300-1,000 Mbps | $49.99-89.99 |
| Verizon FiOS | 300-940 Mbps | $49.99-89.99 |
| Cox | 100-1,000 Mbps | $49.99-99.99 |
| AT&T | 300-5,000 Mbps | $55.00-180.00 |
| T-Mobile | 200 Mbps | $50.00 |
| Verizon | 100 Mbps | $50.00 |
---
Rural internet service FAQs
What is the best rural internet service?
In rural areas there's a choice of DSL, wireless internet and satellite internet depending on availability at your address.
What is the best high-speed internet in rural areas?
Satellite internet offers the highest speed internet in rural areas, just check that it is available at your address.
---
Recap
The most important thing to remember when shopping for rural internet providers is to make sure you understand all of the terms of service. For instance, some providers give you a set amount of data during peak hours and a set amount of off-peak data. Others give you a certain amount of "priority data" and unlimited data for specific uses such as social media.
You should also pay attention to contract length and price guarantees so that you know exactly how much you'll be paying and when the rate will go up. As time goes on, the forecast for high-speed internet in rural areas is only expected to get brighter.
New technologies are being deployed every year, bringing broadband closer and closer to remote areas. Using our ZIP code checker will help you stay abreast of the latest options available to you.